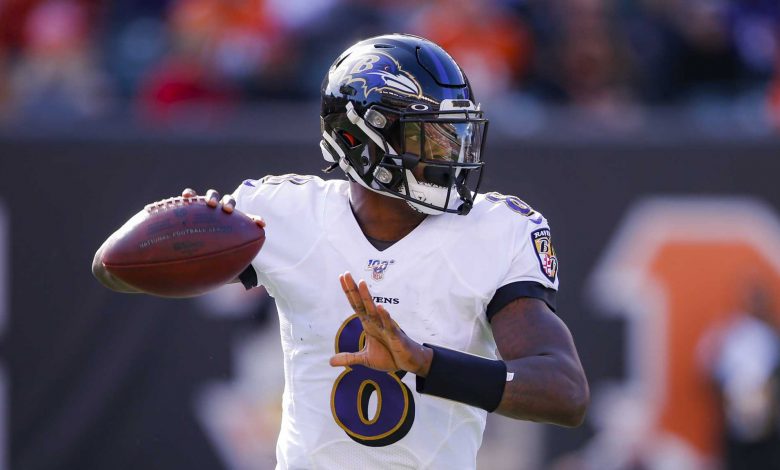 A potential playoff preview is in store on Sunday when the Houston Texans travel to face the Baltimore Ravens in an AFC showdown. Both teams are currently leading their respective divisions as well as in the running for a potential first-round bye in the postseason.
Baltimore comes into this game with a 7-2 mark, just behind the top team in the AFC, New England, which is 8-1 after the Ravens beat them in the Patriots' last game. The Ravens have a somewhat comfortable lead in the AFC North, with second-place Pittsburgh's loss on Thursday dropping it to 5-5. Houston is 6-3 and on top in the AFC South, though Indianapolis is right behind at 5-4, with Tennessee sitting close as well at 5-5.
The moneyline for this contest has the Houston Texans +190 and the Baltimore Ravens -230. Baltimore is a 4.5-point favorite playing at home, while the over/under for this contest has been set at 51.5.
Needing Consistency
Houston has quite a pattern going this season – win once, lose twice, repeat. Unfortunately for the Texans, that pattern would have them losing this weekend, so they're looking to break that and put together their first three-game winning streak of the season. To do so, they must put pressure on Baltimore to score, which could take the Ravens away from their lethal running game and put Lamar Jackson in the position of needing to pass.
Houston has the offense to do that, especially with Deshaun Watson at the controls. Watson has thrown for 2,432 yards and 18 touchdowns this season while throwing just five interceptions. He's also rushed for 279 yards and five scores, though he's fumbled the ball six times. With Will Fuller not even making the trip to Baltimore, the Texans will need another big game out of DeAndre Hopkins (68 catches, 665 yards, four TDs), who has been red-hot lately, making at least eight catches in each of his last four games.
Ready To Run
As good as Watson has been for the Texans, Jackson has been even better for the Ravens, especially on the ground. Baltimore has the top rushing attack — and No. 2 overall attack — in the NFL this season, and Jackson is leading the way with 702 yards and six touchdowns. Jackson has been no slouch when it comes to passing either, racking up 2,036 yards and 15 touchdowns through the air. Still, as good as he's been with his arm, most teams would prefer to keep him in the pocket and not let him get out in space where he can do much more damage.
The Baltimore defense isn't quite as intimidating as it used to be, but it's not a complete pushover either, giving up just 21 points a game. The Ravens have just 16 sacks on the season, led by linebacker Matthew Judon's four, and they've forced just 14 turnovers, though the acquisition of cornerback Marcus Peters has helped, as he's already made two interceptions that he's returned for touchdowns.
High-Scoring Fun
If you like the new style of the NFL, this is the game for you. Both of these young quarterbacks can work magic with the football, and this one will be a lot of fun to watch. In the end, though, I see Baltimore coming out on top. The Ravens have just a little bit more magic on their side offensively, and they'll be playing at home, where the forecast is for 35 degrees, weather conditions that they're more accustomed to. I'm taking Baltimore -4.5 to win a shootout.