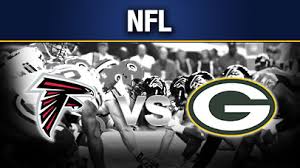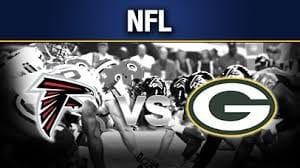 The Green Bay Packers travel to Atlanta to play the Falcons on Sunday, Jan 22 at 3:05 p.m. ET. Whoever wins that game will be the NFC champs and go on to the Super Bowl. The odds-makers have the Falcons favored anywhere from 4 to 6 and the over/under is at 60.5. Here's our Green Bay plays Atlanta NFC Championship free pick.
The Packers have come down a long road to get to this game. Halfway through the regular season, it looked like they wouldn't be in the playoffs, as their defense was letting them down time and again. But the D came around and the Aaron Rodgers led offense scored again and again. In the playoffs, the Packers first beat the wild card Giants 38-13. Then they went to Dallas and in a thrilling game took down the top-seed Cowboys 34-31.
The Falcons played consistently all season as they seemed to put points on the scoreboard at will. Averaging over 33 PPG, which was tops in the NFL, their offense became respected by all. However, their defense was seen as being spongy. But in the final third of the season, that D came together and habitually limited teams to less than 20 PPG. In the first week of the playoffs, the second-seed Falcons enjoyed a bye. Last week, they hosted the Seattle Seahawks and easily beat them 36-20.
Green Bay Packers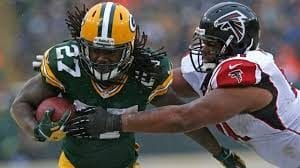 The Packers have five players listed as questionable for the game, with WRs Jordy Nelson and Devante Adams on the list as well as RB Christine Michaels. On defense, safety Morgan Burnett is also on the list. All of these guys are important to the Pack and you should expect all to play unless they are severely injured.
The Packers are averaging 27.0 PPG with a majority of their offense coming through the air. Aaron Rodgers (65.7 COMP%, 40 TDs, 7 INTs, 35 Sacks) and company have scored at least 30 points in each of their last five games. Converted receiver Ty Montgomery (77 ATT, 457 YDs, 5.9 AVG, 3 TDs) has given them a running game. That's something they lacked much of the season.
There are numerous receivers to which Rodgers can throw. Jordy Nelson (97 REC, 1.257 YDs, 13.0 VG, 14 TDs), who was missing last week, is his sop guy, and Devante Adams (75 REC, 997 YDs, 13.3 AVG, 13 TDs) is second on the list. Jared Cook had a big game last week and Randal Cobb is exceptionally reliable.
The defense comes to the game with 40 sacks and 17 interceptions but just 10 forced fumbles. They also have 54 TFL and 85 PD. In the secondary Ha Ha Clinton-Dix (7 PD, 5 INTs) and Micah Hyde (9 PD, 3 INTs) are formidable. Look for Nick Perry (11 Sacks, 5 TFL, 4 PD) and Julius Peppers (7.5 Sacks, 1 TFL, 3 PD) to try to pressure Matt Ryan in the pocket.
Atlanta Falcons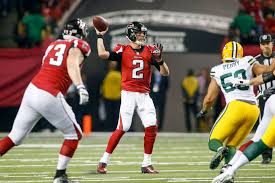 Atlanta's Matt Ryan (69.9 COMP%, 38 TDs, 7 INTs, 37 Sacks) leads an offense that scoring 33.8 PPG. In their last five games, they're averaging 38 PPG. They're accumulating 310 yards in passing and 120 in rushing. This is a balanced and massive attack.
Devonta Freeman (227 ATT, 1,079 YDs, 4.8 AVG, 11 TDs) anchors the rushing game. Freeman also has 54 receptions for 462 yards and two touchdowns. Tevin Coleman (118 ATT, 520 YDs, 4.4 YDs, 8 TDs) is also an important part of the ground attack. Ryan has a full contingent of receivers to throw to including his top man Julio Jones (83 REC, 1,409 YDs, 17.0 AVG, 6 TDs). There are 10 receivers on the Atlanta roster who have caught at least two TD passes this season.
In their last five games, the Atlanta defense has allowed an average on 19 PPG. However, that includes the game against New Orleans where the Saints scored 32. We don't expect the Falcon D to hold Rodgers and the Pack to 19 points. But they will certainly help keep the Falcons in the game.
The big numbers for the Falcons include 17 FF and 85 PD. The numbers that aren't so big are 12 INTs, 34 sacks, and 54 TFL. Still, don't underestimate this defense. Vic Beasley Jr. comes to the game with 15.5 sacks, four tackles for a loss, and six forced fumbles. Deion Jones has three picks and 11 passes defended while Robert Alford has defended 19 passes and notched two INTs.
Green Bay Plays Atlanta NFC Championship Free Pick
In our Green Bay plays Atlanta NFC Championship free pick we are anticipating a shootout. Take the over at 60.5 and Atlanta at -4. We think they win by six. Kickoff is set for 3:05 p.m. ET in Atlanta.
Green Bay Plays Atlanta NFC Championship Free Pick: Over 60.5 and Falcons -4.0