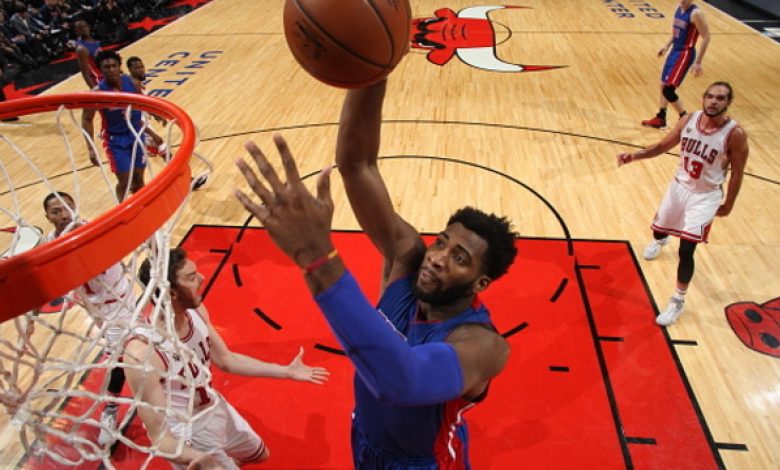 At first glance the line seems very fishy in the November 1st NBA betting free pick. Chicago is a -3.5 favorite as they host the Pistons. Granted Detroit is just 2-3 and is a bit banged up, but the 1-4 Bulls have looked continually horrible as the 2019 season progresses. The Pistons are on the front end of a back-to-back and the walking wounded, is that the reason the Bulls are favored here?
Rose Leads Detroit Back to Chicago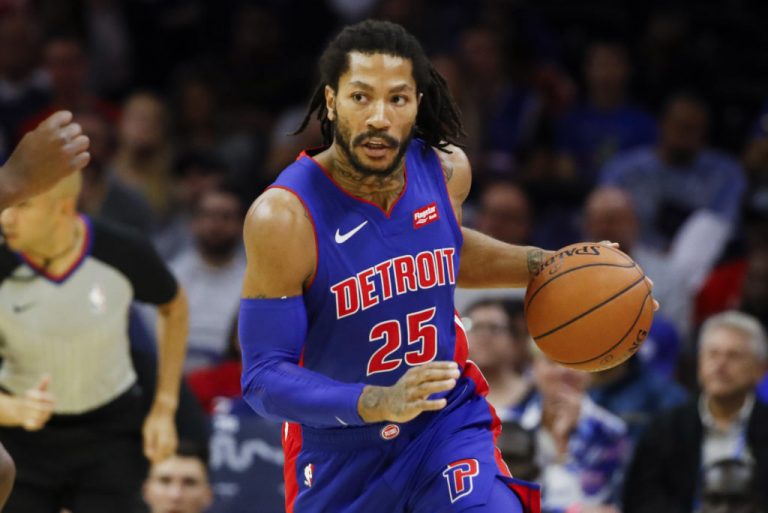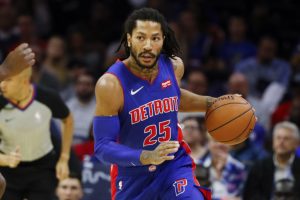 One of the many reasons that Detroit doesn't look like a bad play in the November 1st NBA betting free pick is because they'll be playing for teammate Derrick Rose. The former MVP is back in his hometown of Chicago, trying to lead the Pistons to their 3rd win of the season. Rose is battling a hamstring injury, but he should see decent minutes on Friday.
Rose has had a solid start to his first year with the Pistons. He has a 31 and a 27 point game already this season and posted 16 points and 10 assists at Toronto last game even with limited minutes due to hamstring tightness. While Rose is a good asset, the real key to a win over Chicago is Andre Drummond. The big man is having a monster contract season, starting off the year with 32 points and 23 rebounds vs. the Pacers. Drummond is averaging 19.5 points and 20 rebounds in his last two games. It should be another big night as Chicago's Warren Carter, Jr. is battling an eye injury. The Bulls are one of the 10th worst teams defensively vs. the C position.
So Detroit has two solid players, but what about the rest of them. Blake Griffin is getting close to returning, but he remains out and is joined by Reggie Jackson on the bench on Friday. Aside from Rose's touchy hamstring, Markieff Morris is also questionable vs. the Bulls with an ankle injury. Detroit still has some capable cohorts, especially sharp shooters Luke Kennard and Langston Galloway who have helped lead the Pistons to the #3 field goal and #2 three point shooting offense in the league.
Can Chicago Score on Friday?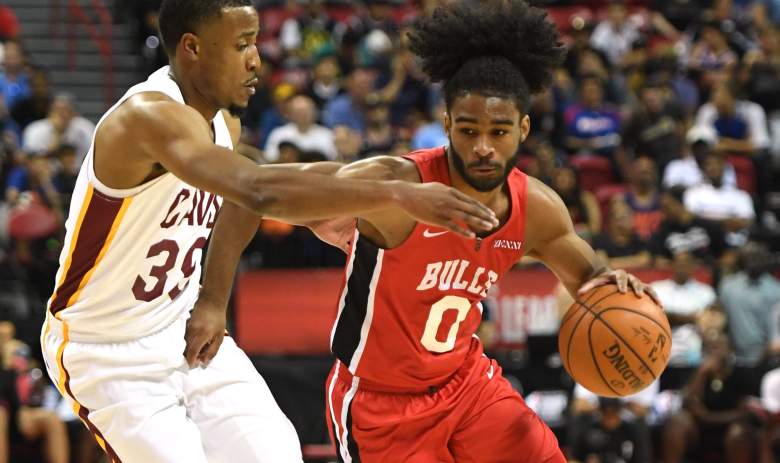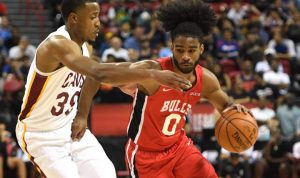 The Bulls have some big offensive names in their lineup, but they are one of the most underperforming squads in the league. Chicago has actually been favored in 4 of their 5 games this season (Friday marks 5 in 6) but has been held to less than 100 points in 2 of the last 3.
The Bulls are 1-4 but could easily be 3-2 or better. Chicago has let two late leads slip away in a 126-125 loss to Charlotte in the opener and blew an 8-point fourth quarter lead with just 3:33 left in a 98-105 loss to the Knicks. Most recently Chicago was outscored 29-37 by Cleveland in the 4th in a 111-117 loss. Chicago has lost to some bad teams to start the year, but they've also only played 1 game at the United Center this season prior to Friday's tilt.
Jim Boylen's team ranks 28th in field goal % and 27th in three point % so far on this young NBA season. That's not only due to playing 4 of 5 on the road either as Chicago put up just 84 points against Toronto in their only home game this season. Lauri Markkanen put up just 9 points in each of the next two games following his 32/17 opener. Leading scorer Zach Lavine has put up less than 20 points in 3 of 5 games this year. Explosive rookie Coby White seems to be being penalized for a good start to his career. White had 17 and 25 points in his first two games but has seen minutes of just 22, 16, and 20 in the last three.
November 1st NBA Betting Free Pick
The Bulls have put the FUN in dysfunction even to the point of installing a time clock at their practice facility to keep tabs on the players. Boylen has also shown the film Men in Black to try to motivate the players as well (?). Some of the Chicago players weren't even born when that movie came out. Take Drummond and Rose and let Chicago implode itself – even if this line probably is a trap.
Pick: Detroit Pistons +3.5