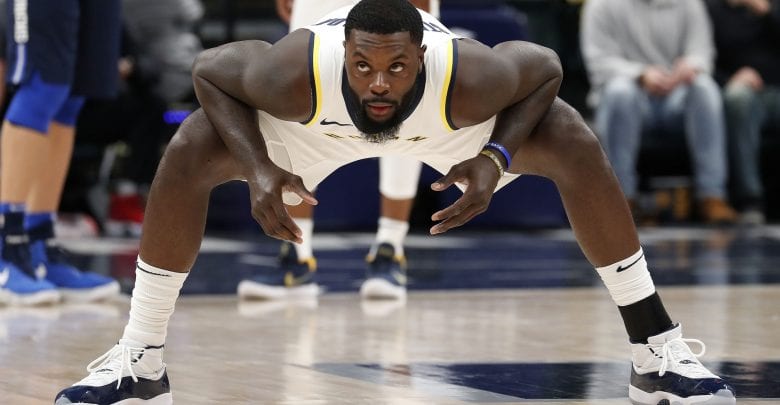 What a couple weeks it's been for the Chicago Bulls. This team went from losing 15 of 16 and scouting possible #1 draft picks to thinking about how they're going to reshape their roster for a playoff run later in the season. Since Nikola Mirotic returned to the lineup on December 8th, Chicago has won 9 of 11 games. For the 12/29 NBA free pick the Bulls will be up against a Pacers team that is without leading scorer Victor Oladipo for a 2nd straight game as he fends off a knee injury. The big question then is, "why are the Bulls just -2 favorites?"
Pacers Look for Scoring Without Oladipo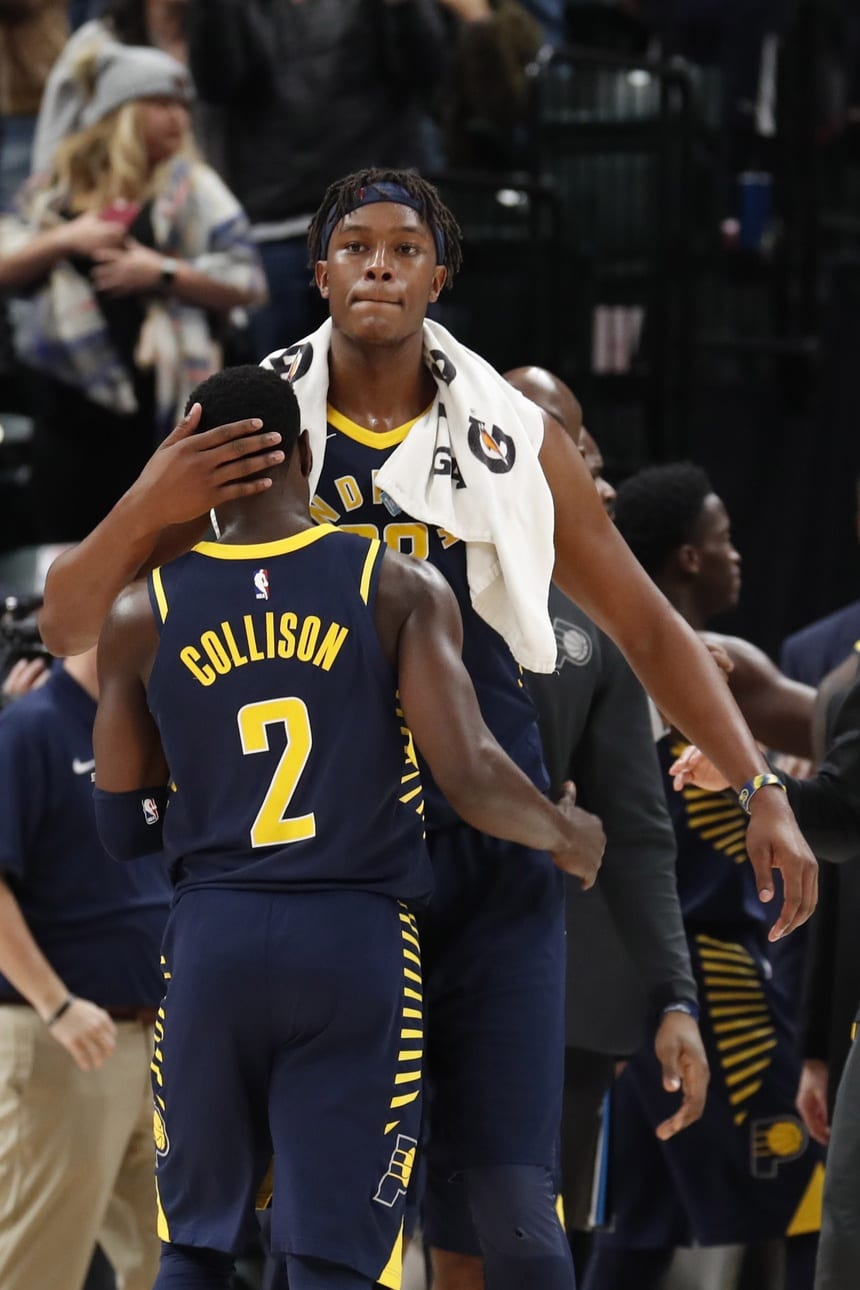 In Indiana's first game without Oladipo on Wednesday night, they fell 94-98 at home to a Dallas Mavericks team that is second worst in the NBA. Lance Stephenson stepped into the roster spot for the leading scorer, but finished with just 16 points, eight below Oladipo's season average. The loss was Indiana's second in a row, and their fifth in the last eight games. Take a closer look at those three wins though, two were against Brooklyn and one against Atlanta – not exactly NBA elite. The Bulls present a challenge in the 12/29 NBA free pick.
Indiana's strong point at full strength has been their offense, which ranks 8th in the NBA in points/game, 5th in field goal percentage, and 2nd in three point shooting. That 'O' has struggled lately though, scoring less than 100 in four of the last eight. Plus, three of those games scoring over 100 were against Atlanta and Brooklyn (2), two of the poorer defenses in the league.
Bulls vs Pacers tonight. Battle for sustained mediocrity.

— Jeffrey Waddilove (@JeffWaddilove) December 29, 2017
Does Chicago Have This Game Easy?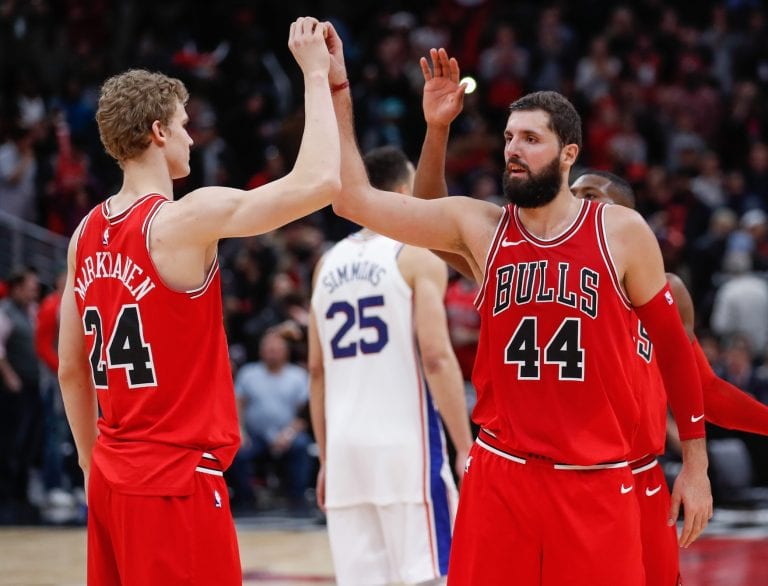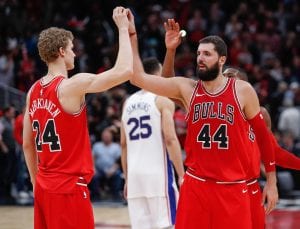 At first glance it would appear the Bulls are ready to notch their 10th win in 12 games in the 12/29 NBA free pick. Chicago has won six straight home games and has only allowed one opponent to score over 102 points during that span. The Bulls on the other hand have scored 103+ in five of those six games. Chicago has two losses in the past three weeks – in Boston and at Cleveland, both excusable defeats.
While some teams have depth, the Bulls legitimately have a different player that can dominate on any given night. Chicago has had six different players tally over 20 points in the past seven games as they are 'just' six games back for the 8th spot in the Eastern Conference. The Bulls even played Indiana close in their first matchup of the season, falling 96-98 on the road as +10 'dogs. Chicago was without Mirotic in that contest – while Indiana did have Oladipo, who notched 27 points in the Pacers win.
Regarding taking on the Pacers this Friday:
"The second game we feel like we should've won. We feel like we owe them. We will come ready and prepared." – @JerianGrant

BullsTV Inside the Locker Room is brought to you by @CinkciarzPL: pic.twitter.com/ICbiO2otsT

— Chicago Bulls (@chicagobulls) December 28, 2017
12/29 NBA Free Pick – Betting
Without Oladipo and with Chicago playing such great basketball lately, especially at home, the CHI-2 line feels a bit low. The 12/29 NBA free pick actually opened at CHI +1 but moved once Oladipo was confirmed OUT. The Bulls are the 4th most popular pick of the night with 66% of the action liking the home team. This game has Chicago trap written all over it and it could be the sign of the Bulls first real slip-up since Mirotic returned from injury. This is a strictly contrarian play as the Pacers prove they can win without Oladipo. Anything can happen as both teams are playing on one days rest and each are in their third game in four nights.
Pick: Indiana Pacers +2