Free Expert Sports Picks
Friday May 29th KBO Betting Guide
Series Shift for the Weekend in the Korean Baseball Organization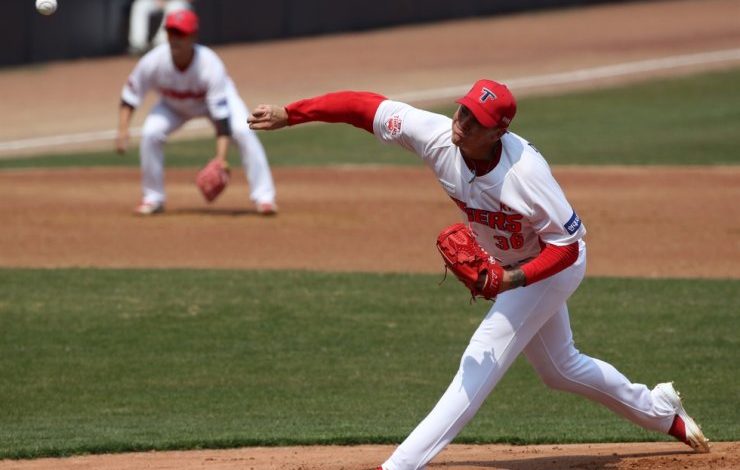 New series' get underway for May 29th KBO betting headlined by a matchup of two of the top 4 teams in the league as LG visits Kia. The NC Dinos continue to lead the league at 17-3, powered by a 5-game win streak. Friday's ESPN broadcast is a duel between KT and Kiwoom while we also have the two worst teams in Korean Baseball squaring off when Hanwha and SK lock horns.
Hanwha Eagles (+105) vs. SK Wyverns (-145) O9.5
It's a battle of bottom feeders when 7-14 Hanwha visits 5-16 SK. The Wyverns are somewhat hefty favorites in May 29th KBO betting while being at home and because they come in having won 2 of their last 4. Hanwha on the other hand has now lost 5 in a row but against the top 2 teams in LG and NC.
There's good value on the Eagles behind Kim Min-woo who has 3 ER total over his last three starts. SK's Kim Tae-hoon is coming off a 4ER allowed performance last time out vs. Kia.
Pick: Hanwha +105
Update: SK 8 Hanwha 6
KT Wiz (+175) vs. Kiwoom Heroes (-240) O10.5 ESPN
It's hard to lay the hefty -240 on Kiwoom considering they come into Friday's games having dropped 4 in a row. The Heroes were just swept by NC while allowing a total of 26 runs. KT has a great ROI coming in on a 2-game win streak and with victories in 3 of 5.
The reason Kiwoom is such a big favorite in this one is because Eric Jokisch takes the hill with a 3-0 record and 1.17 ERA on the season. Jokisch has shut out opponents in 2 of the last 3. KT has won a couple in a row, and starter Kim Min has buckled down after allowing 7ER in the opener to just 4ER the last two.
Pick: Under 10.5
Update: KT 1 Kiwoom 5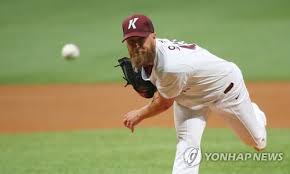 LG Twins (+120) vs. Kia Tigers (-170) O9.5
LG has rattled off 4 straight wins and is 7-3 over their last 10 but still can't seem to make up much ground on NC who has won 5 in a row. The Twins won two in their series over Hanwha by the score of 3-0 and also had a dominating 15-4 victory. Kia has dropped 3 of their last 4 and was shut out on Tuesday.
LG's Cha Woo-chan has 1/3 of the team's 6 losses this season including in each of his last two starts. He's opposed by Kia's Aaron Brooks, the former Orioles pitcher who has allowed 7 ER in his last two starts. Hard not to like the Twins, even if the line seems a bit off.
Pick: LG Twins +120
Update: LG 6 Kia 2
Lotte Giants (+175) vs. Doosan Bears (-240) O10.5
The Lotte offense is in a funk right now, having scored just 5 total runs their last four games. Amazingly enough the Giants are still 2-2 over that span. Doosan comes into Friday's tilt having won 4 of the last 6, but their potent offense has stalled a bit as well having been held to 6 runs or less in 4 straight. Not touching the -240 line, so total is the play.
Pick: Under 10.5
Update: Lotte 2 Doosan 4
NC Dinos (-285) vs. Samsung Lions (+200) O10.5
The 1st placed Dinos are set up for a lopsided series over the weekend against 8-13 Samsung. The Lions have won 2 in a row however, and held Lotte to just 3 total runs the last series. The Dinos have scored at least 7 runs in four straight however.
Drew Rucinski has allowed just 2ER total in his last two starts for the Dinos. He's opposed by Kim Dae-woo on Friday, a Lions pitcher making his 2nd straight start after 6 appearances out of the bullpen.
Pick: Over 10.5
Update: NC 4 Samsung 5