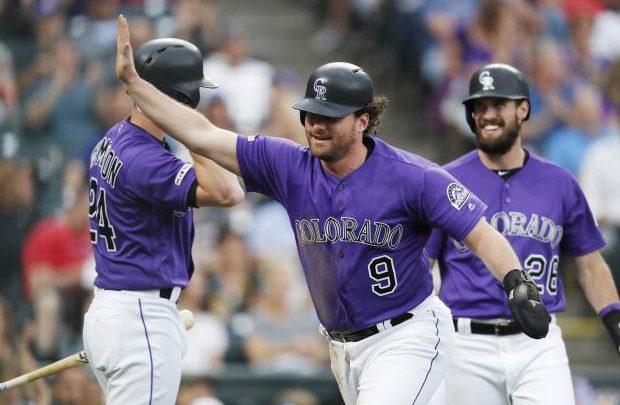 It's a nice 80 degree night at Coors Field with a slight wind blowing out to left and humidity increasing as the evening goes on. That appears to be a recipe for offense in the June 14th MLB free betting pick as oddsmakers have set the O/U at 12 runs. San Diego visits the Rockies for the 2nd straight night with Colorado notching a 9-6 decision on Thursday. Colorado is still just -115 on the odds Friday night however as they face some pitching woes in this one.
San Diego Tries to End Their Slide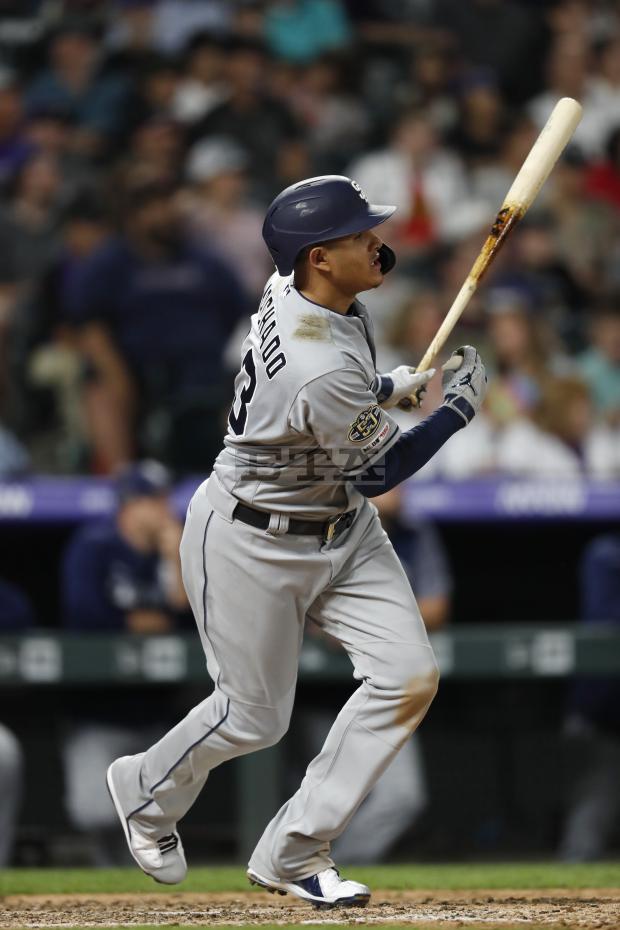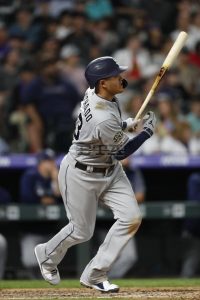 The Padres have lost five straight after Thursday night's 6-9 defeat. Their offensive stars had some big games vs. Colorado in that tilt as Fernando Tatis, Jr. had a 2B and a 3B while Manny Machado was 3-5 with 2HR in the Denver air. It wasn't enough for San Diego to overcome just a 3.1 IP outing from their starting pitcher Matt Strahm however. It was still good offensive production for the Padres after traveling from a late game with San Francisco on Wednesday night (L 2-4). Only three San Diego batters have ever faced the Rockies starter for Friday night, but they should still be in line for another productive night at the plate.
Can the Padres get a better outing from their starting pitching in the June 14th MLB free betting pick? Cal Quantrill takes the bump Friday night in his 6th ever big league start. The right-hander has largely been productive so far, allowing 2ER or less in 3 of his 5 outings. The rookie did give up 5ER in 5.0 IP in a May 19th start vs. Pittsburgh and has also served up 4 HR in his last three outings which isn't ideal heading into a game at Coors Field.
Rockies Have Been Tough at Home
The Colorado bats were clicking in Thursday's series opener as Charlie Blackmon hit 2 HR's and Trevor Story added another. Daniel Murphy was also 3-5 vs. San Diego as the Rockies won their 3rd game in the last four at Coors Field. Colorado has now won 12 out of the last 14 on their home field. In that regard the -115 COL line looks a bit on the low side for the June 14th MLB free betting pick. No Rockies batters have ever faced Friday's Padres starter, but Colorado just scored 26 runs over a 4-game series vs. Chicago's #5 ranked ERA pitching staff. Despite the value on the Rockies, only 54% of the public bettors are on them in this one.
Is the price on Colorado reduced just because Jeff Hoffman gets the start? He's given up 11ER in his last two starts and neither was at Coors Field (CHI, NYM). The right-hander has an 8.06 ERA on the season through 5 starts. That includes a 7.02 ERA at home on the year with 12 ER allowed in 15 IP. Hoffman has also given up 3HR over that span and served up 3 more dingers in his last two vs. the Cubs and Mets. San Diego has hit an even 100 HR's on the season through 69 games (11th in the majors).
June 14th MLB Free Betting Pick
The Rockies aren't a bad wager in this one but the line of just -115 should scare bettors a bit. Hoffman has been bad, but he's had good control with 14K's vs. just 3 BB's the last two games. It's just that when Hoffman misses, it's devastating as evidenced by the big HR's that the Mets and Cubs hit in those contests. Quantrill is still widely unknown on the mound for San Diego, but Colorado's offense doesn't care who you put in front of them right now. With optimum weather conditions, it should be another Rocky Mountain High…scoring game.
MLB Free Betting Pick: Padres / Rockies *Over* 12