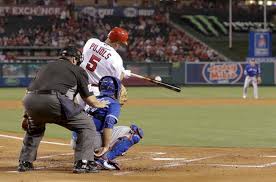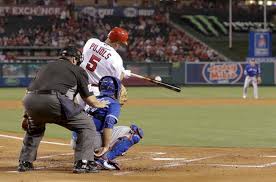 In our free Saturday MLB pick, the Toronto Blue Jays play the Los Angeles Angels. The Jays (81-66) are two games out of first in the AL East and are first in the league's Wild Card race. The Angels (63-84) are last in the AL West, sitting 24.5 games out of first and about 20 games from a Wild Card seeding. Like their counterparts in the AL West they have no chance at making the post season, while the Jays have a 77.9% chance of getting to the playoffs. Thus, you have one team with a lot on the line and one with nothing going for it.
Toronto and Los Angeles Pitching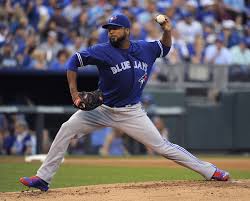 The Blue Jays, who had been on a skid that saw them fall out of first place in the AL East, seem to be back on track. They have taken two straight from the Angels. In this game they start Francisco Liarano (7-12, 5.16 ERA). Liarano, a lefty, has not had a decision since August 26 when he got a win against win against Minnesota. In his last start, where he pitched 6.1 innings, allowing two runs on three hits and striking out six, he got no decision. Still, Toronto won that game 3-2. This month he's pitched in relief in two other games. Even in losses, he has pitched well as a starter, and he seems to be on the upswing.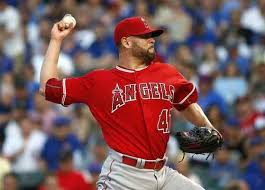 For the Angels, righty Ricky Nolasco (5-14, 4.94 ERA) gets the start. In August and September, he pitched in eight starts, winning one and losing six. The win came on August 21 when he pitched nine innings against Cincinnati. In that game, Nolasco gave up no runs on four hits. In the other seven games, he has allowed 26 runs on 44 hits. He's served up eight homers too. He has not had two consecutive wins all season. He's shown no signs of any consistency.
Team Offense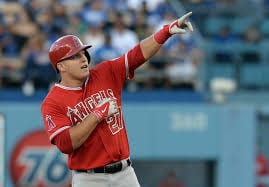 When it comes to offense Toronto is fourth in runs scored (707) and third in home runs (208). The Angeles are in the bottom half of the league with 640 runs and 147 homers. However, Los Angeles' team batting average stands at a decent .261, while Toronto's is one of the lowest in the league at .248.
The Angeles have a few key players when it comes to offense. Mike Trout (.317 AVG, 89 RBI, 27 ) and Yunel Escobar (.311 AVG, 35 RBI, 4 HR) offer fine hitting chops. Albert Pujols (.264, 110 RBI, 29 HR) is also an important offensive force. Edwin Encarnacion is the primary power hitter for the Jays. He got 40 homeruns and 118 RBI. Josh Donaldson has contributed 34 homers and 93 RBI while hitting .289.
Free Saturday MLB Pick: Toronto at Los Angeles
In our free Saturday MLB pick, we like Toronto for a few reasons. First, they seem to have found their way back to winning. Second, their starter looks more promising than the pitcher for Los Angeles. However, for the Jays to win, Liarano will need to have a solid game. The fact is the Los Angeles Angels are a good hitting team. Take the Blue Jays.
Free Saturday MLB Pick: Toronto at -135