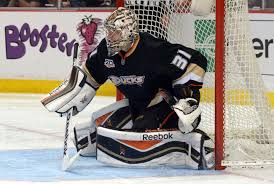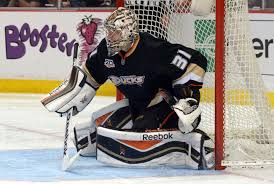 The Anaheim Ducks made short order of the Calgary Flames in round one, beating them in four games. All but the final game was the result of a one-goal difference. In their final contest, it was Anaheim three and Calgary one. It took the Edmonton Oilers a but longer to dispatch the San Jose Sharks. After losing the first game in OT, the Oilers won the next two to go ahead in the series. Then the Sharks tied the series at two apiece by beating Edmonton 7-0. But that was the last win in round one for San Jose, as Edmonton beat them 4-3 in OT and 3-1 in the final game. This promises to be an interesting battle. Here is our Ducks play Oilers 2017 Stanley Cup round two pick.
The Teams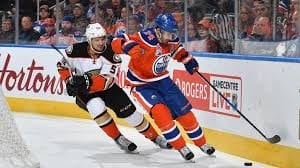 The Ducks have a very tough defense and penalty kill, which certainly makes up for what are overall average offenses and power plays. In the playoffs, center Ryan Getzlaf leads the team in goals with three, and he's one of three players with five points. He's also tops in power play goals with two. Center Rickard Rakell and defenseman Shea Theodore each have notched three assists, while D-man Kevin Bieksa leads the club with four. In plus/minus all but one player is either on the plus side or at zero. Rakell and winger Corey Perry are both at +6.
Goalie John Gibson (3-0) has played all but 32:57 of the first series. His goals against average is at 2.59. Gibson has a playoff save percentage of .926.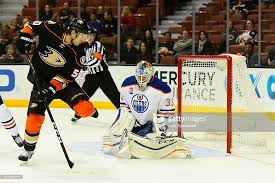 In the regular season, the Sharks are eighth in in average goals scored and in goals against. They have a fine power play, but their penalty kill is under average. Center Connor McDavid leads the team in points with four and is tied for goals at two with D-man Oscar Klefbom and winger Zack Kassian. In plus/minus, about half of the roster is at zero or minus. At +3, defenseman Matthew Benning has the team high in plus/minus.
In goal Cam Talbot (4-2) has notched two shutouts. His save percentage stands at .927 and his goals against average is 2.03.
Anaheim and Edmonton Keys
For the Ducks, Rakell can make things happen on the ice.
The Oilers Talbot has looked strong in goal
Ducks defense and PK are top-notch
Edmond weak plus/minus us worrisome
Solid team dynamics on the Ducks
Schedule
Game 1: Oilers at Ducks, Wednesday, April 26, 10:30 p.m.
Game 2: Oilers at Ducks, Friday, April 28, 10:30 p.m.
Game 3: Ducks at Oilers, Sunday, April 30, 7 p.m.
Game 4: Ducks at Oilers, Wednesday, May 3, 10 p.m.
Game 5: Oilers at Ducks, Friday, May 5, TBD*
Game 6: Ducks at Oilers, Sunday, May 7, TBD*
Game 7: Oilers at Ducks, Wednesday, May 10, TBD*
*If necessary
Ducks Play Oilers 2017 Stanley Cup Round Two Pick
Anaheim looked good in their first round, while Edmonton struggled a bit more. Goaltending is good on both teams. We like Anaheim overall. Our Ducks play Oilers 2017 Stanley Cup round two pick is Anaheim in six games.
Ducks Play Oilers 2017 Stanley Cup Round Two Pick: Anaheim in six