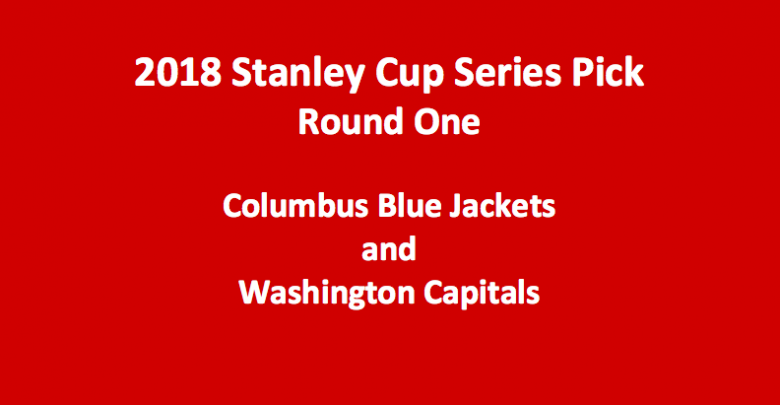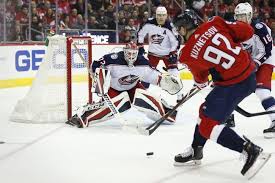 The Washington Capitals finished the 2017-2018 season with 105 points, drawing a matchup with the first wild card team in the East, the Columbus Blue Jackets. In the season series between the two metropolitan Division teams, Washington owns a 3-1 record. This is despite having a 12-13 goal deficit over the four games. Our Columbus plays Washington 2018 Stanley Cup series pick has the Caps as the favorite. Still, we see this as being a tight series.
Goaldtending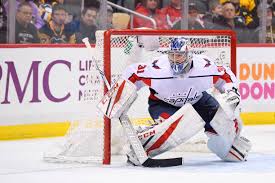 The Capitals goaltending will be a deciding factor in this series. Braden Holtby had the worst year of his career thus far. He finished with a 2.99 GAA and a .907 save percentage. This has paved the way for Philipp Grubauer to start game 1 for the Caps. Grubauer has seen limited post-season action in his career. He started only one game in the 2014-2015 playoffs and came in for 19 minutes of relief last year.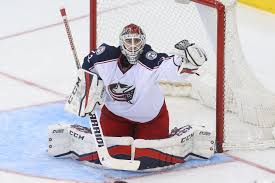 Grubauer has been hot in every start he has gotten for the majority of the latter two thirds of the season on route to compiling a .923 save percentage and a 2.29 GAA. However, he will be matched up with last year's Vezina winner, Sergi Bobrovsky who put up a .921 save percentage and a 2.42 GAA while playing almost twice as many games as Washington's netminder. Bobrovsky has had little luck in his post-season career thus far, and the Jackets hope that this year might be better for him.
Offense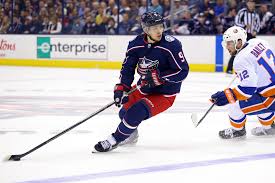 Columbus's offense finished 17th in the NHL this seasons. Led in scoring by Artemi Panarin (27-55-82), Columbus' offense is fairly balanced. The Jackets have had sizable contributions from the likes of Cam Atkinson (24-22-46), as well as from Pierre Luc-Dubois (20-28-48) and Oliver Bjorkstrand (11-29-40). Luc-Dubois and Bjorkstrand are in their first full NHL seasons.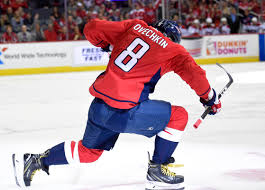 The Jackets will look to keep up with the 8th ranked offense that featured the Maurice "Rocket" Richard Trophy winner in Alex Ovechkin. Ovi scored 49 goals and 38 assists this season while being centered by Evgeny Kuznetsov (27-56-83).Kuznetsov had a bounce-back year after scoring only 56 points in 2016-2017. Nicklas Backstrom had a good season as well, factoring in 21 goals and a total of 71 points on the year.
Defense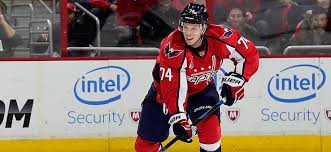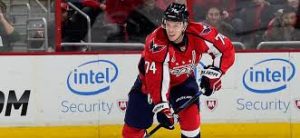 On defense, Both teams look fairly similar, but the Jacket's blueline looks slightly deeper than the Caps'. Washington's best D-man, John Carlson, led all NHL defensemen in points with 68 this season. Matt Niskanen (7-22-29) and Dmitry Orlov also had solid years, playing responsible defensively. Both also showed an ability to contribute to the team's offense. Niskanen and Orlov finished the season at +24 and +10 respectively.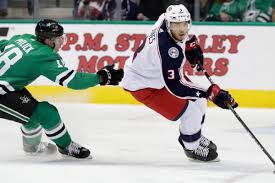 Columbus' group of defensemen is led by Seth Jones and Zach Werenski. Jones finished second on the team in scoring putting up 57 points while Werenski finished with 37. Columbus also has solid D-men in David Savard and Ian Cole, who was acquired at the trade deadline and has fit nicely into the Jackets second pair. This depth on defense led to Columbus being tied for 9th in goals against during the 2017-2018 season.
Columbus Plays Washington 2018 Stanley Cup Series Pick
Overall both of these teams look fairly even matched. A lot will depend on whether Bobrovsky can overcome his annual playoff struggles, as well as if Grubauer can put up a similar effort to what he did during the regular season. Columbus' defense is slightly deeper than Washington's which will have to contain the Jacket's speedy offense.
This Stanley Cup Playoff series could go either way, but Columbus' depth on the blueline could prove to be the deciding factor. Here's our Columbus plays Washington 2018 Stanley Cup Series pick As noted, we do expect an extended series.
Predictions:
Columbus Blue Jackets (+110) over the Washington Capitals (-130) in 7 games