College Football
Northern Illinois Huskies vs. Central Michigan Chippewas Week 10 Betting Prediction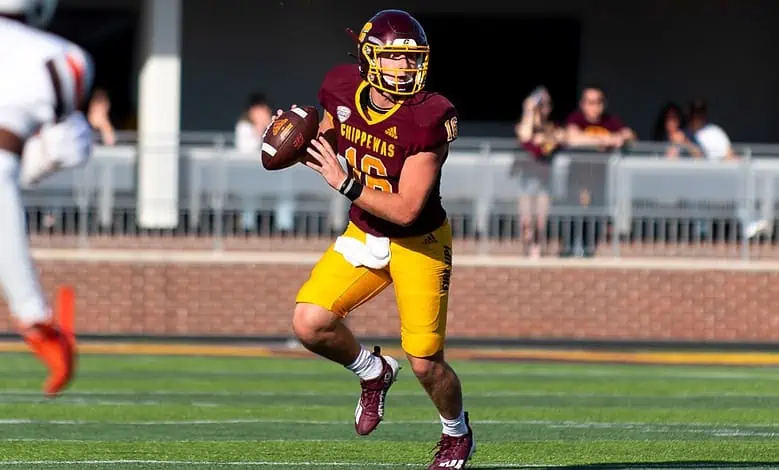 The Mid-American Conference (MAC) will take center stage on Tuesday night as two teams will kick off the Week 10 college football action. This game will feature the Northern Illinois Huskies visiting the Central Michigan Chippewas for what should be an interesting matchup. 
Northern Illinois comes into this game with a ton of momentum as they have rattled off three straight wins. The Huskies have played a difficult schedule this season, but have played great in conference games to get to 4-4. 
Central Michigan comes into this game with a record of 4-4 as well, but things haven't gone well of late. The Chippewas have lost two of their last three games, and they are sliding down the MAC Conference standings. 
The Northern Illinois  Huskies are 5.5-point betting favorites over the Central Michigan Chippewasin this MAC showdown on Tuesday night. 
Huskies Holding Teams Down
The reason that Northern Illinois has been able to turn things around of late is because of the play of this defense. Northern Illinois is allowing just 312 yards per game this season, and they have done a great job of shutting down the passing attack. 
With such a good defensive effort in recent games, it has allowed the Northern Illinois offense to make some big plays. Running back Antario Brown has 115 carries for 676 yards this season, and he will be tough for Central Michigan to deal with. 
Quarterback Rocky Lombardi has thrown for just 1,360 yards and six touchdowns this season, but he will need to play well in this game. Look for Northern Illinois to try to establish the run and make calculated passes. 
Chippewas Want to Throw
The Central Michigan Chippewas are averaging just 188 passing yards per game this season, but they will be looking to throw the football. Quarterback Jase Bauer needs to take care of the football in this game as he has already thrown six interceptions. 
Wide receiver Jesse Prewitt III is averaging 14.6 yards per catch this season, and he will need to make some big plays. Central Michigan simply has to find a way to break through the Northern Illinois defense, but it won't be easy.
Central Michigan is allowing nearly 400 yards per game, and that is goign to be a problem if they aren't able to get some early stops. 
Huskies Roll to Big Win
The Chippewas should get a nice boost from playing this game on their home turf, but that's about the only advantage that they will have in this one. Central Michigan just hasn't looked like a great team this season, and that offense will struggle in this game.
Northern Illinois has been setting the tone on defense this season, but they have also proven that they can score some points. Look for the Huskies to break away from the Chippewas in the second half of this game to stay red-hot.
Bet the Northern Illinois Huskies -5.5 as they are going to pick up their fourth straight win on Tuesday night.