College Football
NCAA Football Week 5: North Carolina Tar Heels at Miami Hurricanes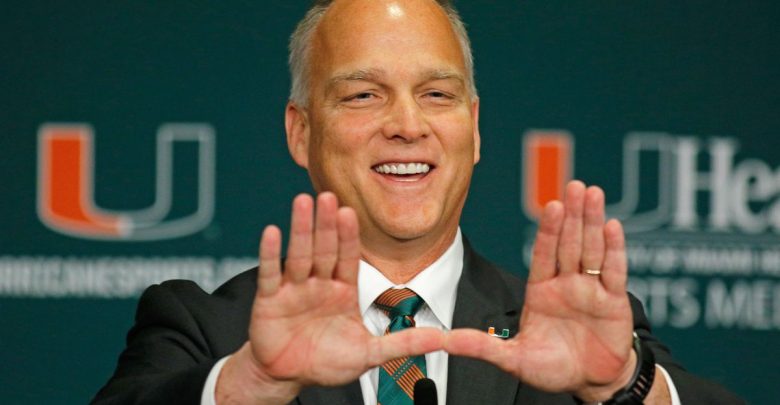 The 5th week of the college football season will get started with an ACC showdown on Thursday night as the no. 16 Miami Hurricanes play host the North Carolina Tar Heels. The Hurricanes are at home and are favored by 17.5 points with an over/under of 56.5 points.
Miami, of course, started the season with a disappointing loss to LSU that immediately hurt their chances of reaching the College Football Playoff. However, the Hurricanes have bounced back nicely, beating Savannah State, Toledo, and Florida International without much trouble. Heading into their ACC opener, it's not a stretch to say that the Hurricanes are favorites in the Coastal division, so their hopes for the CFP are still alive if they can win out.
North Carolina, meanwhile, has renewed hope for the season after last week's win over Pittsburgh. The Tar Heels lost their season-opener to Cal and was then blown out by East Carolina, so they had a rough start to the season following a 3-9 campaign in 2017. They now have to keep up the momentum from last week's win if they hope to find five more wins on their schedule and reach a bowl game this year.
New Quarterback Question
North Carolina head coach Larry Fedora suddenly has a quarterback controversy on his hands. Expected starter Chazz Surratt was suspended for the first four weeks of the season but is now eligible to play. However, Fedora has stated that Nathan Elliott will start against the Hurricanes after a strong performance against Pitt last week. Of course, that doesn't mean that Surratt won't play to give the Tar Heels more of a threat as a runner.
Either way, the UNC offense will be challenged by a strong Miami defense. The Hurricanes have one of the best defensive lines in the ACC, not to mention a secondary that loves creating takeaways. Elliott, despite playing well last week, threw four interceptions in the season opener against Cal, so he's a turnover risk against quality defenses. A lot of UNC's success could come down to whether the offensive line can continue to hold up against Miami's defensive line.
New in Town
Miami head coach Mark Richt hasn't announced his quarterback for Thursday's game, but there's every chance it will be freshman N'Kosi Perry rather than senior Malik Rosier. Perry has looked great thus far whereas Rosier has been frustratingly inconsistent during his career, even during Miami's 10-0 start last season.
Perry may be lacking in experience, but facing North Carolina could be a good matchup for him. The Tar Heels have been gashed on the ground this season, which should enable Miami's running backs to have a strong performance and take some of the heat off the young quarterback. With a little support, Perry should be in a good position to succeed, especially at home.
Getting Blown Away
North Carolina may have played well last week against Pitt, but heading to Miami will be a different story. The Tar Heels have plenty of problems on both sides of the ball that the Hurricanes are capable of exposing. Miami will be at their best during a primetime game at home and have no trouble overwhelming North Carolina. Swallow the points and bet on Miami -17.5 to beat North Carolina on Thursday.