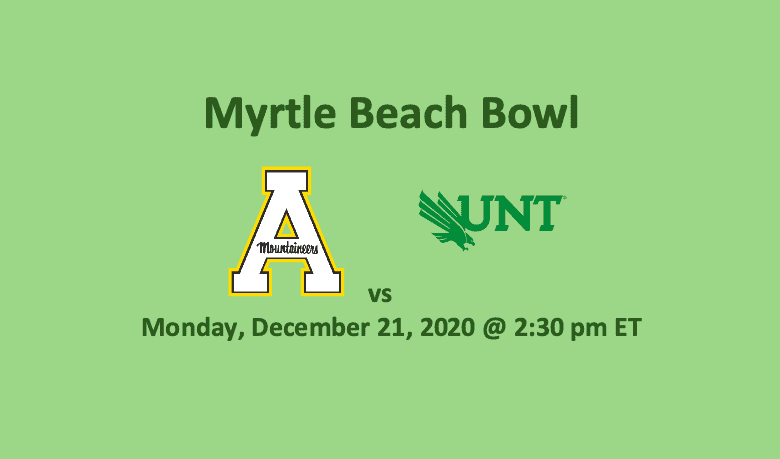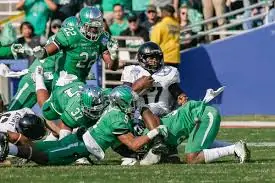 This Myrtle Beach Bowl pick 2020 has the Appalachian State Mountaineers battling the North Texas Mean Green. This is our first bowl preview of a NCAA football postseason that includes over 35 games. In December 2020 -January 2021, we will post at least one prediction for each bowl contest, including the Bowl Championship Series. Each of our projections will include a point spread and over/under pick.
This game features the Sun Belt East's number two team, Appalachian State, playing Conference USA West's fourth-place team, North Texas. The Mountaineers ended up with a 6-2 conference mark and 8-3 overall record. As an example of how different this 2020 NCAAF COVID-19 season is the Mean Green earned a bowl berth by posting a 3-4 conference and 4-5 overall record. Normally, in order to receive a bowl bid, teams must end the season with at least a mark of .500.
The Myrtle Beach Bowl will be played on Monday, December 21. The kickoff will be at 2:30 pm ET with the game being played at Brooks Stadium in Conway, SC. The weather is predicted to be mostly cloudy with a temperature of 57-degrees. Probability of precipitation is 25%.
Myrtle Beach Bowl Pick 2020 – Statistics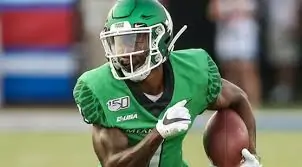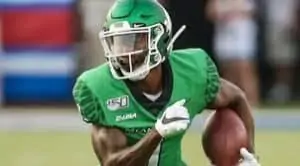 Our Myrtle Beach Bowl pick 2020 observes that both teams can score points. The Mountaineers averaged 31.8 PPG, while UNT was good for 35.1. ASU averaged 435.3 offensive yards per game with 243.5 ground yards and 191.7 air. The Mean Green averaged 284.8 yards per game in passing and 230.2 yards per game in rushing for a total of 515 YPG in offense.
Although both teams have dynamic offenses, the major difference between these two clubs can be found on the other side of the ball. Appalachian State was stingy in allowing points, permitting opponents just 19.3 per game. On the other hand, North Texas gave up 41.3 PPG. The Mountaineer D recorded 23 sacks, 14 interceptions, and 55 passes defended. Two of their picks were run in for TDs. The ASU defense also forced 11 fumbles, recovering three. The D allowed opponents a total of just 313.5 YPG with 169.8 in the air and 143.7 on the ground.
The Mean Green's defense gave up a whopping 509.4 defensive yards. That's just about as many yards as their offense averaged. Included in that yardage total are 265.9 passing and 243.6 rushing yards. UNT recorded 21 sacks, seven picks, and 22 PD. They forced six fumbles, recovering two.
Appalachian State vs North Texas – Offense and Defense
Both teams come to this game having gone 3-2 over their last five contests. As noted, both ASU and UNT field offenses that can score. However, the Mountaineers possess a tough defense, while this season the Mean Green's D has been porous.
Mountaineers and Mean Green Offenses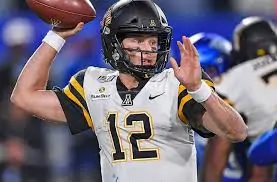 For Appalachian State, senior QB Zac Thomas has thrown for 2,075 yards and rushed for 277 more. He's thrown 19 TD passes and 11 INTs and been sacked 21 times. Four Appalachian State receivers have three or more touchdown catches. WRs Thomas Hennigan and Malik Williams have made 45 and 41 receptions respectively. Each has caught three TD passes. The team fields four running backs with 400 or more yards each. RBs Camerun Peoples and Daetrich Harrington have rushed for 807 and 595 yards respectively. Each has crossed the goal line seven times.
For the Mean Green, we expect sophomore quarterback Austin Aune to get the start. Although, UNT does have another fine QB in Jason Bean, Aune has been utilized more this season. In 2020, he's tossed 13 TD passes and four picks while being sacked six times. In the eight games he's played in, the team is 4-4. Aune has thrown for 1.065 yards. Jaelon Darden is this team's top receiver having caught 74 passes for 1,190 yards and 19 scores. Four UNT players have rushed for 300 or more yards, including quarterback Bean who has five rushing TDs and 336 yards. DeAndre Torrey is the team's top running back with 656 yards, six TDs, and 5.8 YPA.
Myrtle Beach Bowl Pick – ASU and UNT Defenses
As noted, the Mountaineer defense is superior to that of the Mean Green. For ASU, LB D'Marco Jackson, DB Kaiden Smith, and LB Brendan Harrington are tough versus the pass. Jackson has two picks and six PD, while Smith has made two interceptions and posted eight PD. Harrington leads the team with four interceptions. He's also defended five passes. Watch senior DB Shemar Jean-Charles who has 16 PD and one INT. LB Trey Cobb leads the team with 79 total tackles and three sacks.
For North Texas, LB KD Davis tops the team with 70 tackles. He's also recorded three sacks. LB Gabriel Murphy comes to this contest with 4.5 quarterback bringdowns. Top pass defenders include DBs DeShawn Gaddie (2 INTs, 2 PD) and John Davis Jr. (0 INT, 5 PD) and safety Makyle Sanders (2 INTs, 1 PD). DB Quinn Whitlock leads the team with a half-dozen passes defended.
Our Myrtle Beach Bowl Pick 2020 – Final Word
Our Myrtle Beach Bowl pick 2020 notes that the best spread for Appalachian State is -21.0 (-105) and for North Texas it is +21.5 (-115). The best over is 64.5 (-115), while the best under is 65.5 (-105). First to the totals bet. We expect the Mountaineers will score about 50 points, while the Mean Green will put up approximately 24. That's a total of 74 points. Take the over. Also, we see Appalachian State winning this game handily. Bet on the Mountaineers at -21.0.
Myrtle Beach Bowl 2020 – Pick Summary
Point Spread – Appalachian State Mountaineers at -21.0 (-105)
Totals – Over 64.5 (-115)