College Basketball Picks
Monday January 28th Big 12 CBB Free Pick: Baylor at Oklahoma
Bears Look to Continue Strong Head-to-Head Play with Sooners
Oklahoma is 15-5 on the year and 8-1 in Norman on the year and seemingly have value at -5.5 vs. Baylor on Monday. The Bears are no slouch however going 13-6 on the year and playing especially well vs. the Sooners in the past. Baylor is 4-1 ATS at Oklahoma the past five meetings and could legitimately be eyeing an outright win in the January 28th Big 12 CBB free pick.
Baylor Looking For Another Solid Outing vs. OU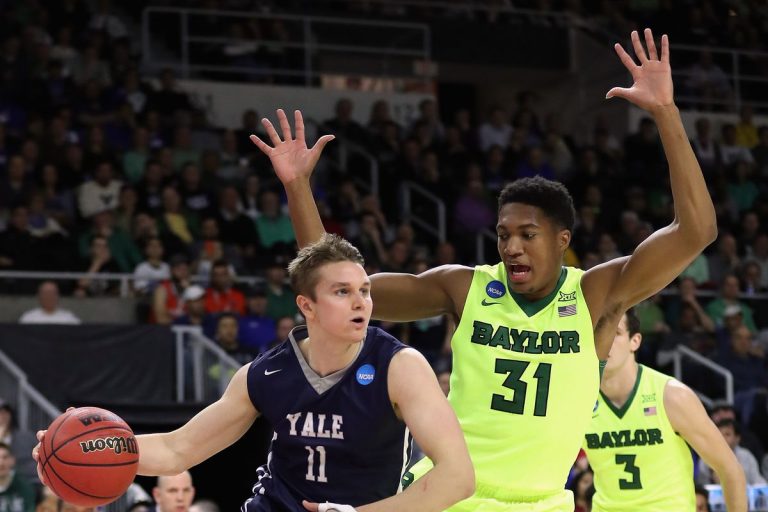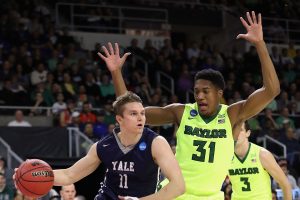 The Bears and Sooners split their series 1-1 last season with each team getting a win on their home court. Baylor was close to getting a win in Norman last year almost a year to the day, ultimately dropping a 96-98 contest. Oklahoma got 44 points from Trae Young in that contest but he's off to the NBA. Baylor had two players score 20+ point contests but they're both graduated. What newcomers will step up in the January 28th Big 12 CBB free pick? Mario Kegler has put together back-to-back solid performance (17.5 ppg) and Makai Mason just went for 21 two games ago vs. West Virginia.
Baylor has rattled off four wins in a row and they're one of the most unique teams to match up with in college basketball. The Bears run with a very small lineup that features two point guards and three guards in their starting lineup. Baylor has a versatile team that can rely on a different player on any given night which also includes King McClure who had 29 points on two weeks ago vs. Oklahoma State. As diverse is their offense can be, it's Baylor's defense that is their calling card. The Bears rank 29th in the nation in scoring and have limited four of the last six opponents to 70 points or less.
Oklahoma Tries to Rely on Their Defense at Home to Get the Win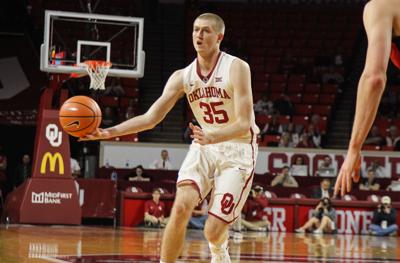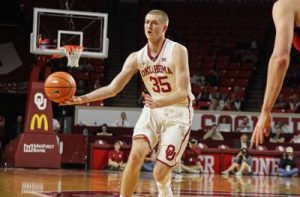 The last five meetings between Baylor and OU have either seen a Bears outright victory or the Sooners pull off a 2-point win. Obviously these teams match up very well so is it a given to take the points in the January 28th Big 12 CBB free pick? 4 of the 5 Sooners losses have come in conference play and they also have a big loss to Baylor last season hanging over their shoulders. Oklahoma fell 64-87 in Waco last February. Young had 'just' 18 points in that game and the Sooners could find no secondary scoring. Is that going to be the key for Baylor again Monday?
Christian James can provide a big night for the Sooners as he's coming off a 21 point night vs. Vanderbilt. James has went for 20+ in three of the last four. F Brady Manek is also averaging 15.5 over the last two, The 6'9″ Manek should be big on the blocks vs. the undersized Baylor squad. Speaking of, Oklahoma's perimeter defense is one of their strong points as they rank 10th in the country in opponent's field goal percentage. Is that the key for Monday night?
January 28th Big 12 CBB Free Pick Betting
Taking Baylor plus the points considering how well they've played vs. Oklahoma in the past seems too easy tonight. The Bears have a unique offense but the Sooners have the defensive pressure to give them fits. Baylor seems like a trap play and Oklahoma has the defense that can absolutely smother them.
Big 12 Free Pick: Oklahoma Sooners -5.5