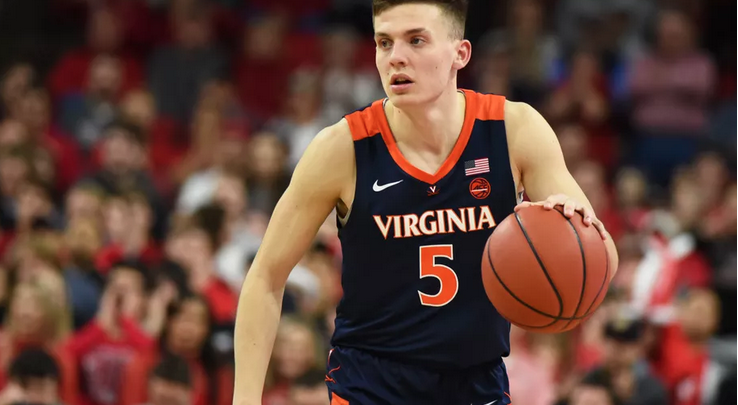 Virginia and Duke will meet up for the second time in a couple of weeks, and this game should be just as good as the last. The Blue Devils earned a 72-70 victory at Cameron Indoor Stadium in January, and the Cavaliers will try to get some revenge on Saturday. Both teams come into this game with an 8-1 record in ACC play and are tied for first place. Duke comes into this game as the number two ranked team in the country, and Virginia is right behind them at number three. Virginia is a 2.5 point favorite over Duke in this matchup.
Duke Will Try to Run
If Duke is going to win this game, they are going to have to push the tempo and get some offense on the break. Virginia allows less than 53 points per game this season, and Duke isn't a superb half-court offensive team. Look for the Blue Devils to use their defense as a way to get out on the break and get some easy and early offense. Duke has the ability to overwhelm their opponents on the break, and that will be their strategy in this game.
RJ Barrett and Cam Reddish are future NBA Lottery picks, but they don't get near as much hype as teammate Zion Williamson gets. Barrett is leading the Blue Devils with 23.0 points per game and can score in a variety of ways. Reddish has struggled for stretches of the season but is still scoring 13.5 points per game while shooting 34 percent from the three-point line. Look for these two players to have big games in support of Williamson on Saturday.
Virginia Needs Their Guards to Lead Them
Virginia has a trio of talented veteran guards, and they will have to carry the Cavaliers on offense in this game. Kyle Guy was a first-team All-ACC performer a season ago and is pouring in 14.5 points per game this season. De'Andre Hunter and Ty Jerome also have the ability to lead the offense, combining for better than 27 points per game. All three of these players are terrific three-point shooters, but they struggled in their first meeting with Duke.
Some people might say that watching the Virginia team play is boring, but they get the job done. The Cavaliers play the best version of the pack-line defense in the country, and they work for a great shot on every offensive possession. Virginia doesn't have the athletes to keep up with Duke in this game, but head coach Tony Bennett will have a terrific gameplan up his sleeve.
Duke Beats Virginia Again
Even though this game will be played in Charlottesville, I still think that Duke has the edge. The Blue Devils beat the Cavaliers once already this season, and they were missing their starting point guard in that game. Virginia is still one of the best teams in the country, but they simply don't have the athletes to keep up with Duke. Take the points and bet the Duke Blue Devils +2.5 over the Virginia Cavaliers.