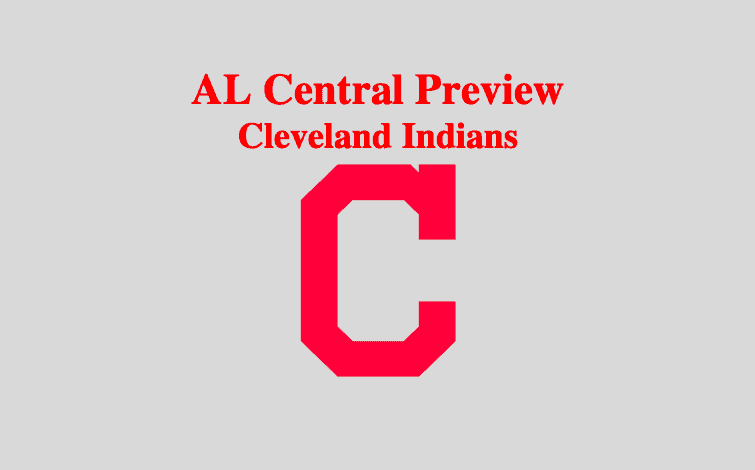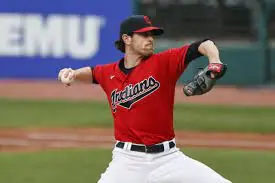 Our AL Cleveland Indians preview 2021 notes that this is the last season that this baseball franchise will use the appellation Indians. Some think this year may mark the end of this team's string of winning seasons. Cleveland has enjoyed eight-straight winning seasons under manager Terry Francona. In the last five years, the Tribe has made it into the playoffs four times. Over the course of those four seasons, they won the AL Central three times, and in 2016, they made it to the seventh game of the World Series. However, since 2018, Cleveland has experienced a major talent drain. Their payroll for 2021, which is the lowest in the AL, is around $50 million, which is down from a high of $135 million in 2018.
AL Cleveland Indians Preview 2021 – Pitching
Last season, the Indians earned an ERA of 3.29, which was first in the AL. They also recorded the best OBP (.223), QS (37), and WHIP (1.11) in the league. Cleveland's 23 saves also topped the American League. They allowed the second-fewest homers (68) and fewest walks (157). Despite having traded or let go some of the top pitchers in the majors, this team still has a first-class rotation.
Cleveland Rotation
The first man in the rotation is Shane Bieber with Zach Plesac earning the second spot. Bieber, who relies on his 94mph fastball (94mph) and 84mph curve, put up impressive numbers last season as he went 8-1 over 12 starts with a 1.63 ERA and 0.87 WHIP. He also uses a cutter, slide, and change. Plesac, who started eight games, was 4-2 with an ERA of 2.28 and WHIP of 0.80. He has a low-speed fastball that comes in at 93mph and an effective 87mph slider. He also uses his change, which comes in at 86mph, quite a bit, mixing in his 79mph curve.
Three through Five
Aaron Civale, Triston McKenzie, and Cal Quantrill round out the rotation. Civale, who relies on three pitches, his 92mph sinker, 88mph cutter, and 76mph curve, struggled last season, going 4-6 with a 4.74 ERA and 1.32 WHIP. McKenzie, who saw his first MLB action last season, was 2-1 with a 3.24 ERA and 0.90 WHIP. He brings two very tough pitches to his game, a 93mph fastball and 87mph slider. Quantrill, who came to the Indians midseason last year from the Padres, was used as both a starter and reliver. Over three starts, he was 2-0.
Relief
In 25 appearances last season, Nick Wittgren recorded 10 holds and a 2-0 record. He likes to use his 93mph fastball, 86mph change, and 86mph curve. He'll be the primary guy for the seventh and eighth innings. Last season in early May, reliever Emmanuel Clase was suspended for 80 games by Major League Baseball for testing positive for a banned performance-enhancing drug. The year prior with Texas Clase appeared in 21 games, posting four holds and one save and going 2-3. He features a blazing 99mph four-seam fastball and a 91mph slider that results in numerous groundballs. Former Philadelphia Blake Parker uses a deceptive 80mph splitter and churning 91mph fastball to keep batters off balance. In 2020, he made 14 appearances, striking out 25 and recording a 3-0 record.
Closer James Karinchak will try to replace Brad Hand. Last season, Hand led MLB with 16 saves in 16 chances. The Tribe decided to not exercise their $10 million option to keep their closer. This will be Karinchak's third MLB season. Last year, he made 27 appearances, recording eight holds, one save, and three blown saves while going 1-2. Over 32.1 innings, he struck out 61 while walking just 17. Karinchak uses two pitches, a 96mph fastball and 83mph curve.
Cleveland Indians Preview 2021 – Everyday Players
Our Cleveland Indians preview 2021 notes that last season is was pitching and not hitting that made this team a winner. They were 12th in team BA coming in at .228. Their OBP of .317 ranked ninth, while the team .372 SLG% was 13th. They were also 13th in OPS (.689). The Indians' 234 RBI come in 14th and 59 round trippers ranked last in the American League. Finally, Cleveland's 248 runs were 13th among the 15 teams.
Second baseman Cesar Hernandez, a solid hitter, leads off, while center fielder Oscar Mercado, who struggled at the plate last season, bats second. Jose Ramirez, who's at third base, comes to the three spot with power, while DH Franmil Reyes has great RBI potential in the cleanup position. Right fielder Josh Naylor hits from the middle with left fielder Eddie Rosario looking to jack up his batting average from last season by about 20 points. The seventh through ninth spots go to first baseman Jake Bauers, catcher Roberto Perez, and shortstop Andres Gimenez, all of whom had problems at the plate last season.
Cleveland – Infield and DH
Last season, the Indians benefitted by having one of the best middle infields in the majors. However, shortstop Francisco Linder are both gone. On the other hand, second baseman Cesar Hernandez, who won his first Gold Glove last season, does return. Last year, Hernandez hit .283 with 20 RBI. Shortstop Gimenez, who comes to the Indians after spending his first MLB season with the Mets, hit .263 over 49 games. The corners are held down by third baseman Ramirez and first baseman Bauers. In 2020, Ramirez was especially productive batting .292 with 17 homers and 46 RBI over 58 games. His OPS was .993. Perez is one of the best defensive catchers in the majors. But he can barely hit a lick. DH Reyes brings power to the plate.
Outfield
Our Cleveland Indians preview 2021 finds that the outfield needs work. Centerfielder Mercado. hit just .128 last season in 93 appearances at the plate. Right fielder Naylor, who appeared in 22 games in 2020, was not much better, batting .230. Eddie Rosario comes from Minnesota to play left. In 57 games, he hit .257, smacking 13 homers and driving in 42 runs. Cleveland can use his power.
AL Cleveland Indians Preview 2021 – Final Word
Our AL Cleveland Indians preview 2021 finds that this team will struggle this season. Last season, they went 35-25 with a 162-game adjusted mark of 94-68. That was good enough for them to earn a tie with the Chicago White Sox for second in the Central Division and a playoff berth. The Indians should be helped by the fact that manager Francona's health has improved, which means he'll be in the dugout more often than the 14 games he participated in last season. With the expanded playoff schedule, they could certainly make it into the postseason again this season. Look for them to finish third.
Summary – Cleveland Indians Preview
Record: 88-74 (Third-place AL Central)