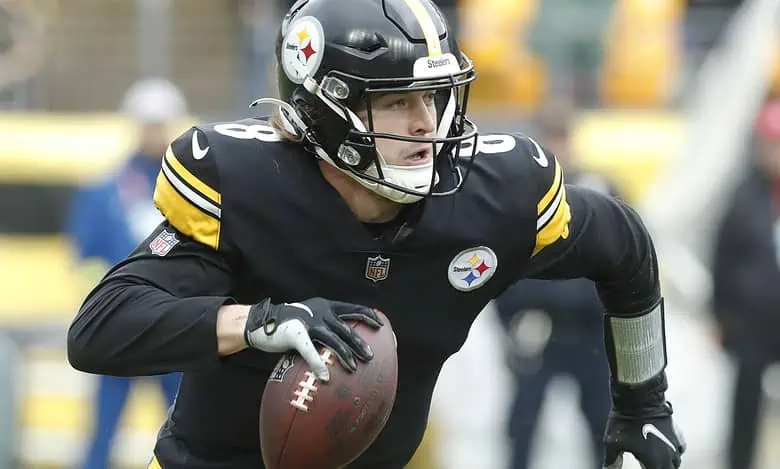 There are actually a pair of Monday Night Football Games to wrap up Week 2 of the NFL season, including a big showdown in the AFC North Division. The Pittsburgh Steelers are set to host the Cleveland Browns, and this game will have a big impact on the standings.
Cleveland picked up a dominant win in the season opener over the Cincinnati Bengals, and they are looking to move to 2-0. The Browns were expected to be a playoff contender this season, but this AFC North Division is tough.
Pittsburgh struggled mightily in a bad Week 1 loss to the San Francisco 49ers, and that game was at home. The Steelers cannot afford to fall to 0-2, as this division just has too many good teams.
The Browns are two-point betting favorites in this big AFC rivalry game on Monday Night Football.
Browns Want to Run
The Cleveland Browns racked up 206 yards on the ground in the season opener, and that is going to be a big key for them throughout the season. Nick Chubb had 106 rushing yards in Week 1, and he continues to be one of the best in the business.
Quarterback Deshaun Watson threw for just 154 yards in Week 1, and he also tossed an interception. The Browns will be able to run on anyone, but they need Watson to be sharp to win on the road.
The Browns' defense allowed just 157 total yards in Week 1, and that unit does have the ability to take over games. Even though Cleveland was dominant in the season opener, this team has to play better in Week 2.
Steelers Must Find Offense
The Pittsburgh Steelers had just 273 yards of total offense in Week 1, and just 41 of those yards came on the ground. Pittsburgh has to find more balance on offense to win this game, and they can't abandon the rushing attack so early.
Quarterback Kenny Pickett is entering year two in the NFL, and he had a couple of bad interceptions in the season opener. Pickett is capable of putting up big numbers, but running back Najee Harris must have a big game as well.
The defense for Pittsburgh gave up 408 total yards of offense in Week 1, and they were a mess on the ground. You should expect that unit to play much better in this one, but they will be tested up front in a big way.
Steelers Pull Off Upset
Cleveland was dominant on defense in the season opener, but the rain clearly helped them shut down the Bengals. The Browns were dominant in all phases in the Week 1 win, but they just won't be able to do that to the Steelers.
Pittsburgh is going to control the pace of play in this one, and that will allow them to strike when they find a good opportunity. This is a proud franchise that has a history of winning games, and they aren't going to lose a second straight game at home.
Bet the Pittsburgh Steelers moneyline as they are going to use home-field advantage and upset the Cleveland Browns in this big showdown on Monday Night Football.