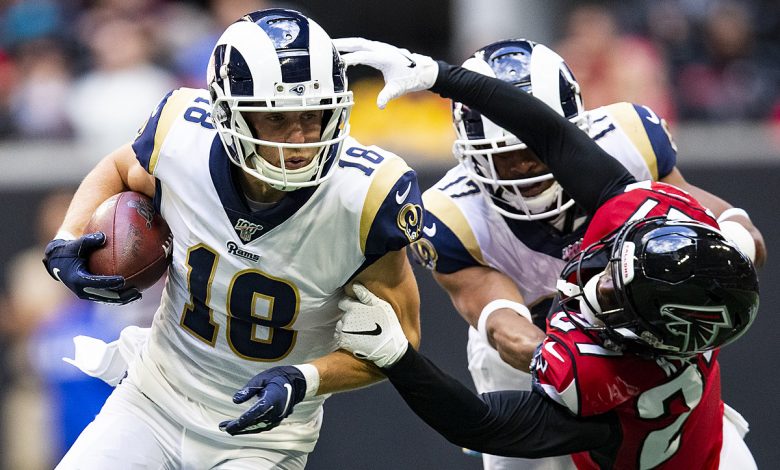 Nearly halfway through the NFL season and the Cincinnati Bengals are hoping to finally get their first win of the campaign when they travel to London to face the Los Angeles Rams on Sunday. Cincinnati is one of two teams in the league without a win, though the Bengals have lost four of those games by single digits.
Los Angeles comes into this game hoping to build some momentum off its easy win over Atlanta last weekend. The Rams, the defending NFC champions, had lost three straight before the win over the Falcons, and they currently sit in third place in the NFC West with a 4-3 mark, behind first-place San Francisco (6-0) and Seattle (5-2).
The moneyline for this contest has the Cincinnati Bengals +575 and the Los Angeles Rams -850. Los Angeles is favored by 12 points in this game, with the over/under for the game being set at 48.
Early Struggle
Bengals coach Zac Taylor might find himself wanting to walk over to the other sideline during Sunday's game, considering he left the Rams during the offseason after being their quarterbacks coach for two seasons. He does have a quarterback to work with in Andy Dalton, who has 1,923 yards and eight touchdowns passing this season. But the Bengals' running game has been nearly non-existent, averaging a league-low 53.1 yards per game and just 2.9 yards per carry. Joe Mixon leads the way with 254 yards, but Dalton is the team's second-leading rusher with 51 yards.
Not to be outdone, the Bengals' defense is also the worst in the NFL in yards allowed, giving up 430.9 per game. The big problem is against opposing teams' running games, as they allow a league-worst 189 yards per game. Linebacker Nick Vigil is tied for ninth in the league with 60 tackles, while safety Shawn Williams is tied for 11th with 58.
Needing More
The Rams got their offense going a bit against Atlanta, but they need more from their running game, specifically Todd Gurley. The Pro Bowl running back has yet to reach 100 yards this season, averaging just 3.8 yards per carry. That's put the pressure on Jared Goff to produce with the passing game, and he's done well, throwing for 1,995 yards and nine touchdowns, but he also has seven interceptions. Cooper Kupp has been Goff's favorite target, with 51 catches for 572 yards and four touchdowns.
Los Angeles hoped for a boost to its defense when it acquired Jalen Ramsey from Jacksonville, and it seemed to help, with the Rams giving up just 10 points to Atlanta. Now the Rams would like to get more from Aaron Donald, whose four sacks this season rank him only third on the team, behind Clay Matthews (six) and Dante Fowler Jr. (five). Matthews has been out the last weeks with a broken jaw and isn't expected back until next month.
Rams Get The Win
Los Angeles, Cincinnati, London … it really doesn't matter where this game is played, the Rams are the pick. Cincinnati just hasn't been able to put it together this season, and playing against a high-powered offense like the Rams possess isn't going to help the Bengals get back on track. Los Angeles should win its second straight going into its bye week. I'm taking the Rams -12 to win easily.