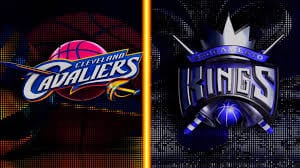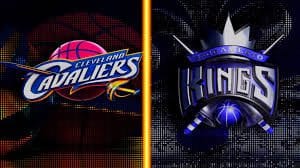 Our Cavaliers play Kings NBA free pick has the struggling Cavs at -6.5. Cleveland (28-10 Overall, 10-7 Road) is first in the Eastern Conference. They can be a dominant team, but over their last 10 games they are 6-4. Sacramento (16-22 Overall, 8-10 Home) is 1.5 games out of a Western Conference playoff spot. This is their fifth straight home game.
The Cavaliers are playing their fifth road game in a row and their third game in four nights. Since they've been on the road, they are 2-2, beating Brooklyn 116-108 on Jan. 6 and Phoenix 120-116 on Jan. 8. They then lost to Utah 100-92 on Jan 10 and to Portland 102-86 on Jan. 11.
Sacramento is 5-5 for their last 10. Their last contest was a 100-94 win against Detroit. Prior to that win, the Kings lost three straight. The first occurred on Jan. 4 when Miami came to town and beat them 107-102. They then lost to the LA Clippers 106-98 on Jan. 8 and to the Golden State Warriors 117-106 on Jan 8.
Cleveland Cavaliers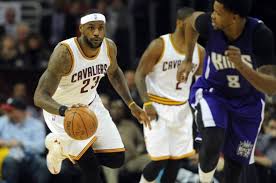 Three players make this Cleveland team exceptionally dangerous. SF LeBron James (26.1 PPG, 7.9 RPG, 8.1 APG) is shooting 52% from the floor, while PG Kyrie Irving (23.8 PPG, 5.7 APG, 46% 3PT%) is an able three-point man. The third in this dangerous trio is PF Kevin Love (21.4 PPG, 10.8 RPG). He's a major inside threat.
The Cavs are scoring 109.1 PPG, while giving up 103.4 PPG for a PF/PA of plus 5.7 PPG. Overall, they're more accurate from the field and they bring better rebounding chops to the paint.
Sacramento Kings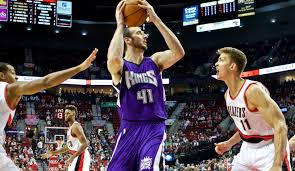 The Kings will be looking to DeMarcus Cousins (28.0 PPG, 10.1 RPG, 45 FG%) to toss points on the board. He's the best that the Kings have to offer and their top three-point shooter at 38%. PGs Darren Collison (12.5 PPG, 4.2 APG) and Ty Lawson (8.5 PPG, 4.2 APG) offer decent but not overwhelming ball movement. The squad is thin on shooting and rebounding.
The Kings are averaging 102.2 PPG, while allowing opponents 104.7 for a PF?PA grade of minus 2.5. They'll need to be more accurate than usual against the Cavs to make up for their scoring deficit.
Cavaliers Play Kings NBA Free Pick
Our Cavaliers play Kings NBA free pick is taking into consideration two things. The first is that the Cavaliers are tired. They've played a lot over the past few days and this is their fifth of six games on their road trip. But, we also think they are motivated to win and to really toss some points on the board. They have had a day's rest and that should help. We're taking Cleveland at -6.5.
Cavaliers Play Kings NBA Free Pick: Cavs at -6.5