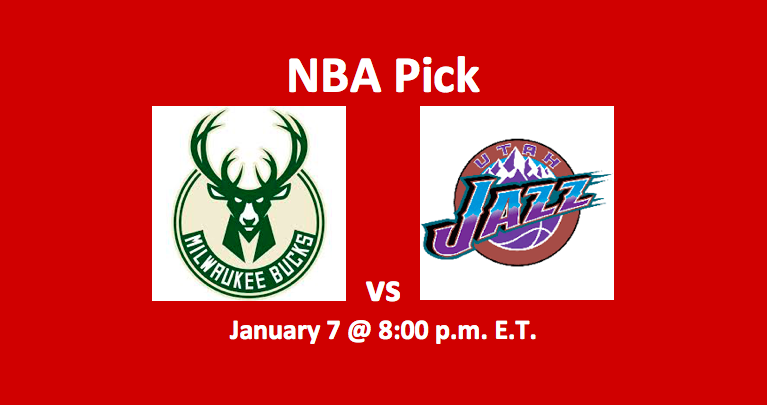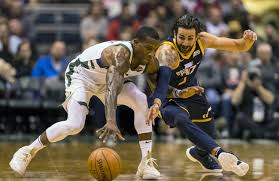 The Utah Jazz (20-20 Overall, 12-12 Away) visit the Milwaukee Bucks (27-11 Overall, 18-4 Home) tonight for an 8:00 pm ET tipoff. The Jazz are fourth in the Northwest Division and ninth in the Western Conference. They are 7.5 games out of first place and one game out of the present playoff picture. The Bucks top the Central Division and are second to the Toronto Raptors in the NBA East. Our Bucks vs Jazz pick has Milwaukee favored by 5.5 points.
The Jazz are 6-4 for their last 10 games and have won two games straight. Utah beat Cleveland 117-91 and Detroit 110-105. Milwaukee is 8-2 over their last 10 games. They lost their last game 123-116 to the Raptors. Prior to that loss, the Bucks had won five games in a row.
Considering Basic Stats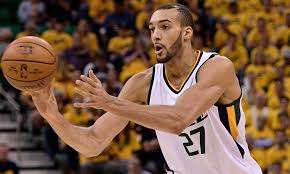 The Jazz come to Milwaukee averaging 108.0 PPG. They are allowing 105.7 PPG, giving them a PF/PA differential of +2.3. The Bucks are scoring 117.7 PPG, while allowing opponents 108.2 PPG. The Bucks enjoy a +9.5-point differential. The home team holds a 7.2 advantage in terms of overall differential.
Utah lags behind the Bucks in most statistical categories. The Jazz does top Milwaukee in steals per game (8.9-to-7.3). Otherwise, the Bucks are beating Utah in FG% (+1.5), RPG (+5.2), and APG (+1.6). Blocks per game are just about even, 6.0-to-5.3.
In our Bucks vs Jazz pick, the advantage in terms of stats goes to the home team. A few more essential stats that help the Bucks' cause include Jazz away record of 12-12 vs Bucks home mark of 18-4.
Edge: Milwaukee
Shooting and Rebounding Details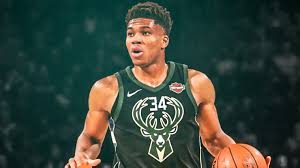 In terms of defensive rebounding the Bucks come in at 40.1 DRPG, while the Jazz are at 34.8. Both teams are close in ORPG at 9.5 for Milwaukee and 9.4 for Utah. When it comes to shooting, both clubs are knocking in about 35% of their threes. But Milwaukee is making 13.7 three-pointers per game, while the Jazz are hitting 11.0. But the home team is much better in free throws, 76.2%-to-72.5%, and two-pointers, 57.9%-to-53.7%. However, each team is putting in about equal numbers of frees and two-point shots.
We're giving the Bucks an edge here, as they are much more efficient than the Jazz.
Edge: Milwaukee
Keys to the Game
Our Bucks vs Jazz pick offers five keys to this matchup.
Bucks PF Giannis Antetokounmpo should command paint
Can Utah center Rudy Gobert counteract Antetokounmpo?
Jazz SG Donovan Mitchell must be on target
Milwaukee PGs Eric Bledsoe and Malcolm Brogdon playmaking essential
Utah offers extra depth in shooting
If the Jazz can command the power of their shooters and compete in the paint, then they could have a chance here. However, the Bucks have more star power and should persevere.
Edge: Milwaukee
Bucks vs Jazz Pick
One important note, Utah is on a road trip and this is the fourth and final game of an away schedule that started on Jan. 1. This is Milwaukee's final game of a very successful six-game home stand. Our Bucks vs Jazz pick is Milwaukee at -5.5. You can also find our totals pick for this game right here.
Summary Bucks vs Jazz Pick – Milwaukee at -5.5