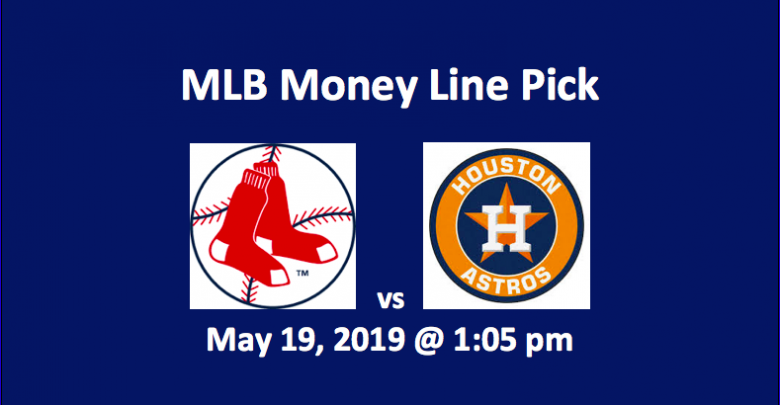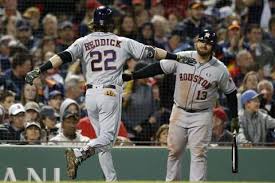 Our Boston Red Sox vs Houston Astros pick for May 19, 2019, has the Astros favored. This Boston Red Sox vs Houston Astros pick notes that Houston opened at +130 and Boston at -150. The odds look to fluctuate prior to the first pitch, which is scheduled for 1:05 pm ET.
The Boston Red Sox (23-22 Overall, 12-10 Home) got off to a slow start this season. However, as of late, they have performed better. Prior to losing their last two games to the Astros, the Sox had won eight of 10. Obviously, they would love to get back on the winning track today against the Astros. Boston is presently third on the AL East, sitting five games behind the first-place Tampa Bay Rays.
The visiting Houston Astros (31-15 Overall, 15-11 Away), who possess the best record in MLB, have performed as expected. Sitting atop the AL West, the Astros are 8.5 games ahead of the second-place Los Angeles Angels. They are presently on a 10-game winning streak.
Boston Red Sox vs Houston Astros Pick – Pitching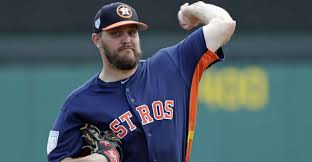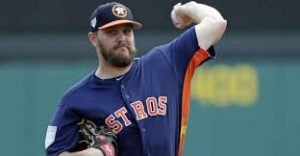 Two lefties start in Beantown today. The Houston Astros put Wade Miley (4-2 W/L, 3.51 ERA, 1.15 WHIP) on the mound. Miley has won his last three starts, going six innings each time. In his last outing, which was on May 14 against the Detroit Tigers, Miley allowed four runs on seven hits. In that game, he struck out five, walked two, and gave up one homer. Miley features an array of pitches, mainly utilizing his 88mph cutter, along with an 82mph changeup, a 91mph four-seam fastball, and a 76mph curve. He also likes to mix in a 90mph sinker. His cutter offers strong cutting action, while his changeup effectively confuses hitters.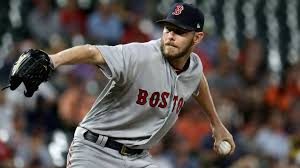 Thus far this season starter Chris Sale (1-5 Overall, 4.24 ERA, 1.02 WHIP) has underperformed for the World Series champs. In his first six starts this season, Sale went 0-5-1. On April 28, his ERA was at 6.30. In three starts thus far in May, the lefty has pitched better. He is 1-0-2, having allowed just three earned runs over 21 innings. In those three games, he struck out 41, including 17 over seven innings against the Rockies. The Red Sox lost that game 4-5 and Sale got a no-decision. In his last three games, the lefty has walked just one batter. Sale has a solid collection of pitches to choose from. His 79mph slider, which is defined by excellent depth, sweeps across the strike zone, while his 93 mph, four-seam fastball, which has average velocity and a heavy sinking action, is tough for batters to catch up to. Sale's 85mph change and 92mph sinker both generate a large number of ground balls.
Red Sox and Astros Offense
Boston is hitting .252, while opponents have been averaging .238 at the plate. First baseman Mitch Moreland is batting just .227, but he does have 12 homers, seven doubles, and 31 RBI. J.D. Martinez is hitting .315 with nine homeruns and 28 RBI. Mookie Betts and Andrew Benintendi are hitting .287 and.270 respectively. Betts has 23 RBI and seven homeruns, while Benintendi has driven in 20 runs and smacked five round trippers. The Sox at +21 in RS/RA differential.
Houston is hitting .282 as a team, which is extraordinarily solid. They are holding opponents to a batting average of just .208. For the Astros, George Springer and Michael Brantley have been especially productive. Springer is hitting .318 with 42 RBI and 17 homeruns. Brantley, who tops all Houston hitters with a .331 average, has been good for 32 RBI and 10 round trippers. Josh Reddick and Carlos Correa are batting .324 and .296 respectively. Alex Bregman, who is hitting .270, has 34 RBI and 14 four baggers. Houston has a RS/RA differential of +93.
Our Boston Red Sox vs Houston Astros Pick
Sale has been coming on strong and we expect him to have a solid outing today. Miley has had a good month thus far, but he has recently shown some vulnerability. He does tend to give up a gopher ball in just about every start. That tendency could be dangerous against a Sox team that may explode at the plate at any moment. Our Boston Red Sox vs Houston Astros pick is the home team Red Sox with the money line at -150. We do think Boston will finally win one against the Astros.
Summary MLB Pick – Boston Red Sox vs Houston Astros
Boston Red Sox money line at -150