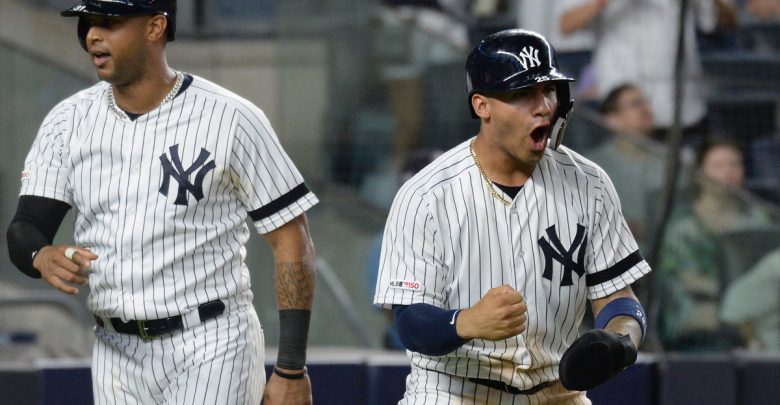 What a difference a week makes. At this time last week, the Boston Red Sox were heading into Sunday Night Baseball with a chance to complete a four-game sweep over the rival New York Yankees. But in the seven days since that point, Boston hasn't won a game and now goes into Sunday night trying to avoid a sweep at the hands of New York.
Overall, the Red Sox have dropped seven in a row and are now 13.5 games out of first place in the American League East. Even worse, Boston has dropped 5.5 games off the pace for the second Wild Card spot, currently held by division rival Tampa Bay. Meanwhile, the Yankees have turned things around, winning their last four contests and maintaining an eight-game advantage over the Rays in the AL East race.
The moneyline for this contest has the Boston Red Sox -115 and the New York Yankees +105. The over/under for this game has been set at 9.5.
Needing The Good Stuff
When David Price is good, he's very good. Unfortunately for Boston, he hasn't been good every time he's gone to the mound this season. He enters this game on a two-game losing streak and has not recorded a victory since July 7. He's 7-4 on the season with a 3.86 ERA. He's coming off a 4 1/3-inning stint against Tampa Bay in which he allowed four earned runs on nine hits, including two home runs. In fact, he's given up at least one home run in each of his last four starts after not allowing one in six previous starts.
While Boston's pitching hasn't been consistent this season, the Red Sox's offense has been. Boston leads the American League in runs scored with 648 and in team batting average at .274. Third baseman Rafael Devers leads the Red Sox with a .323 batting average and 86 RBI, while shortstop Xander Bogaerts has chipped in a team-best 25 home runs with 84 RBI. The Red Sox have shown their potential against the Yankees, averaging 8.5 runs in last weekend's four-game series in Fenway Park, but they need to do it on the road as well.
On A Roll
The Yankees are really putting things together over the last week, which they need to do to keep pace with Houston for the top record in the American League. Hoping to turn things around himself is Sunday's starter, J.A. Happ. The left-hander was 7-3 on June 18 but has won only one of his last six starts, seeing his ERA rise from 4.59 to 5.19 over that span. Happ is coming off his longest start in two months, a six-inning outing against Arizona in which he allowed three runs on eight hits, including a home run, and took the loss.
New York continues to play a season-long game of Next Man Up, with Edwin Encarnacion the latest regular to make a trip to the injured list with a broken wrist suffered in game one of Saturday's doubleheader. DJ LaMahieu has been the team's most consistent offensive threat, leading the way with a .336 batting average and 75 RBI after hitting two home runs in Saturday's opener, but players like Gleyber Torres — who hit two homers in the nightcap — also continue to step up. Torres now has 23 home runs and 62 RBI on the season.
Yankees Earn Another Victory
Boston just doesn't have its mojo this season, at least not for extended stretches. A players-only meeting between games of Saturday's doubleheader didn't change much, and the frustration continues to build in the Red Sox clubhouse. The Yankees are a completely different story, with everyone banding together despite the constant bad luck of injuries. I'm taking New York +105 to win on Sunday night.