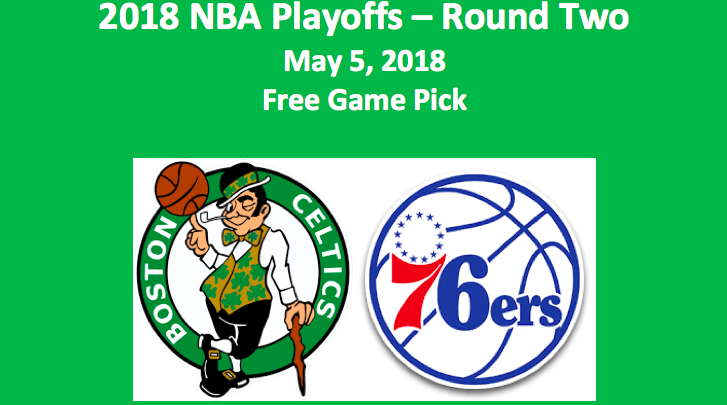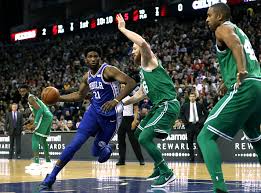 The Boston Celtics (55-27 Overall, 28-13 Away) and Philadelphia 76ers (52-30 Overall and 30-11 Home) meet in Philadelphia, PA today at 5:00 p.m. E.T. Much to the surprise of many, Boston goes into this game up two-games-to-none. In each of the first two games, the 76ers were favored and in each they faltered. Our Boston plays Philadelphia NBA playoff pick offers the 76ers at -9.0. The over/under is a low 206.0. Can the 76ers finally beat the Celtics in this postseason? Here's how we see this game going today.
Basic Stats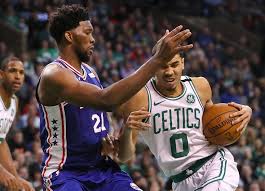 Boston is allowing 101.9 PPG, while Philadelphia is giving up 106.0 PPG. That stat, points against, seems to be more important than points for, where the 76ers hold a 109.8 PPG o 104.0 PPG edge. In PF/PA, Boston is +2.1, while Philly is +3.8. The 76ers are +4.6 in assists, +2.9 in rebounds, and +2.2 in field goal percentage. Boston is tops in frees (78%/76%) and threes (38%/35%).
Key Players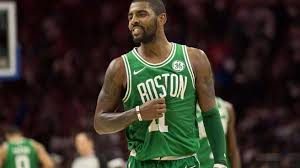 The Celtics have five players who are averaging double digits in points. PG Terry Rozier is averaging 19.1 PPG and 6.9 APG. He's good on 44% of his threes. PG. Al Horford and SF Jayson Tatum have been solid upfront. Horford is averaging 18.4 PPG and 8.9 RPG, while Tatum has been good for 17.4 PPG and 4.7 RPG. SG Jaylen Brown, who missed the first game due to a hamstring, played 25 minutes in game-two, scoring 13 points. PF Marcus Smart has put up a sound 12.8 PPG.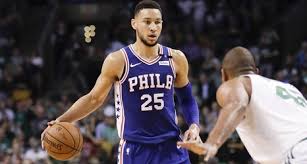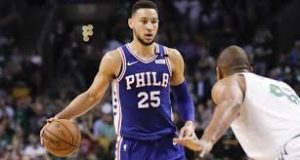 The Sixers bring six players to the court who are averaging from 10.3 to 21.4 PPG. Double-double master and center Joel Embiid is grabbing 11.8 RPG and averaging 21.4 PPG. PG Ben Simmons offers grit and versatility, as he's put up 15.7 PPG, dished off 8.3 APG, and taken down 9.3 RPG. SG J.J. Redick is putting up 20.4 PPG. He's a 48% shooter and hitting 38% from beyond the arc.
Our Boston Plays Philadelphia NBA Playoff Pick
We expect Philly, which is at home for the first time in this series, to play well and keep the game close. We also think they will get a win. But we don't believe they will win by nine points. Our Boston plays Philadelphia NBA playoff pick is the Celtics at +9.0. We are also taking the over at 206.0.
Summary Celtics and 76ers Picks: Boston at +9.0 and over 206.0