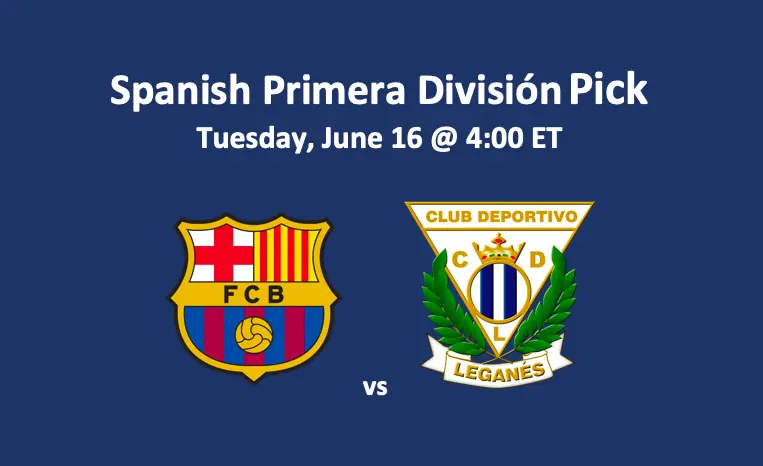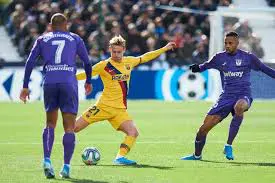 Our Barcelona vs Leganes pick has La Liga's top-team Barca at -2.0 (-120) while Lega is at +2.0 (EVEN). The match will be played on Tuesday, June 16 at 4:00 pm ET. Los Pepineros is 18th in the Spanish Primera División and a prime candidate for relegation. The match will be played on Barcelona's home pitch, Camp Nou. Blaugrana is in a battle with Real Madrid for first in the league. At this point, they lead second-place Real Madrid by two points. At the bottom of the pack, CD Leganes has 23 points and is tied with 20th-place Espanyol. #18 Mallorca has 25 points. All three are chasing #17 Celta Vigo, which has 26 points.
Barcelona vs Leganes Pick – Form and Stats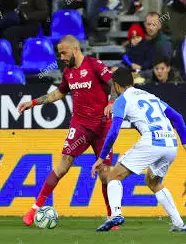 Barca's form is 3-1-1, while Lega's is 1-2-2. In their last match, Barcelona took down Mallorca 4-0. In their last game, Leganes was beaten by Real Valladolid 2-1. In the past five games between these two teams, Barca is 4-0-1. Over the course of those matches, Barcelona has outscored Leganes 14-5.
Statistically, Blaugrana leads the way with 67 goals and 52 assists. CD Leganes has put just 22 balls in the net while posting 10 assists. Lega has given up 41 goals and Barca 31. FC Barcelona bring a total PF/PA differential of plus-55.
Barça vs Lega– Players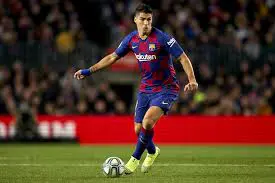 Our Barcelona vs Leganes pick notes that home team Blaugrana has a lot of talent, including the inimitable forward Lionel Messi. Messi tops the club with 20 goals and 14 assists. Another major force on the team is forward Luis Suarez. He's second on goals and assists with 11 and eight respectively. Suarez, who has been recovering from an injury, played 30 minutes in Barcelona's last game. He may start today against Los Pepineros.
Midfielder Óscar Rodríguez and forward Martin Braithwaite lead Leganes in goals and assists. Rodríguez has notched eight goals and Braithwaite seven. In addition, Rodríguez and Braithwaite each has two assists. Also, forward Youssef En-Nesyri has also notched seven goals and two assists.
Our Barcelona vs Leganes Pick
Our Barcelona vs Leganes pick likes Barca a lot at -2.0. Barca is deep and brings s fine offense to the pitch. However, they do have some issues on D. Leganes offers a decent defense to the field, but their offense sluggish. We don't expect them to score more than one goal. We anticipate Barcelona putting four ball into the net.
Summary FC Barcelona vs CD Leganes
FC Barcelona at -2.0 (-120)