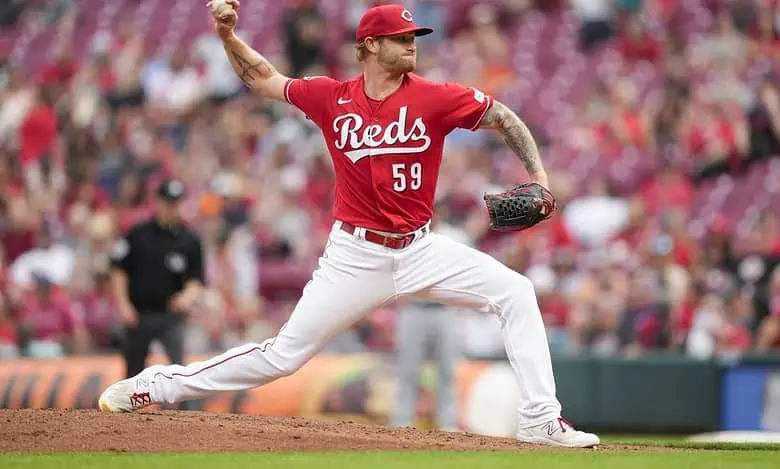 A pair of second-place teams are set to start a series on Friday night in Cincinnati as the Reds host the Arizona Diamondbacks. Both teams have been better than expected this season, and there is now on each team to stay in the race. 
Arizona comes into this series in second place in the tough NL West Division, and this team is in a great position in the NL Wild Card race. The Diamondbacks have gone just 2-3 in their last five games, and they need to get back on track. 
Cincinnati has come out of nowhere to be a threat in the NL Central Division this season. The Reds have won two straight games and they are now 52-46 on the year. 
The Reds are the moneyline betting favorites at -120 over the Diamondbacks in the series opener. 
Diamondbacks Delivering on Offense
The Arizona Diamondbacks were largely overlooked coming into the season, but they have some weapons in that lineup. Arizona is hitting. 258 this season, and they have also come up with some big home runs. 
Christian Walker leads the way with 20 home runs this season, and he has also driven in 63 runs. Corbin Carroll has become one of the best players in baseball, and he is getting better as the year moves on. 
It will be Tommy Henry on the mound for the Diamondbacks and he is 5-2 with a 3.89 ERA on the year. Keeping the ball in the park is going to be a big key for Henry. 
Reds Still Need More Pitching 
The Cincinnati Reds might be in the playoff race, but this team still needs more pitching if they want to stay in it. Cincinnati comes into this series with a team ERA of 4.76 on the year, and they need that number to lower over the next few months. 
Ben Lively will be on the mound in this game, and he is just 4-5 with a 3.72 ERA on the year. Lively needs to keep his team in the game as they can score some runs. 
Elly de la Cruz has been a huge spark plug on offense since making his debut earlier this season. Cincinnati is a team with a ton of power up and down the lineup, and they can strike fast, especially in their home park. 
Reds Get Job Done
Both of these teams are in a great position in the playoff race but each team has work to do as well. The Diamondbacks need to get things going again, and Cincinnati must find a way to get more pitching. 
This should be a competitive series, but it's hard to ignore how well the Reds have been playing of late. Arizona is going to keep this game close, but they just won't have enough offense to keep up with Cincinnati in this one. 
Bet the Cincinnati Reds moneyline at -120 as they win the series opener on Friday night.