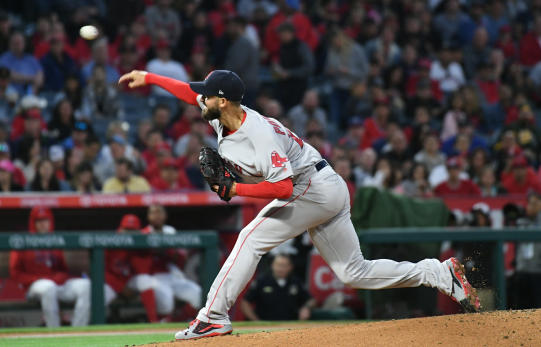 Oddsmakers have set the 4/24 AL free pick over/under at a relatively modest 8 considering Boston and Toronto both send two of their most prominent pitchers to the bump Tuesday. For the visiting Red Sox it's Rick Porcello, who has earned a win in each of his four starts in 2018. Toronto counters with J.A. Happ, the left hander that is 3-1 on the year but who also has 26 K's over his last three starts. Is this the type of game that ends 10-9, or can the pitchers bridge the gap to the bullpen?
Porcello Clicking for Boston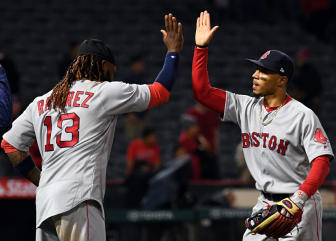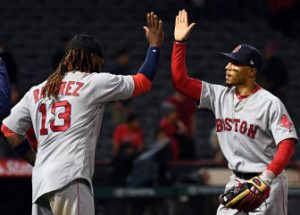 Not only is Porcello 4-0 on the season, he's pitched two straight shutouts (13 IP) and another 1 ER performance in the season opener. The right hander has not allowed a HR all season but perhaps even better than that is the fact that Porcello has surrendered just one walk all year in 25.2 IP. Porcello is up against Toronto in the 4/24 AL free pick, a team that has a .250 career batting average against him. Boston is hoping for a bit more consistency from their pitcher in this career renaissance as he was just 2-2 with a 4.74 ERA including 6 HR allowed in 24.2 IP.
It's not known how effective Porcello is going to have to be tonight as the Red Sox offense is an unknown. Boston has the #2 scoring offense in the majors, but they've put up just 1 run total in the last two games. That was coming off a stretch in which the Boston 'O' put up 7+ runs in six of seven games. The Red Sox have struggled a bit against Happ too with an overall BA of just .191 with a large sample size of 209 AB.
Can Happ Shut Down the Red Sox Offense?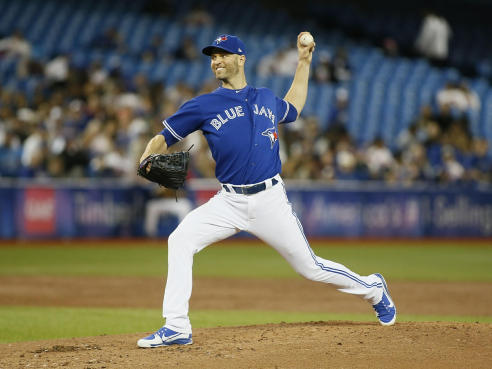 If there's one thing Happ has shown through four starts it's the tendency to give up runs. Twice this year he's allowed 4 ER and still hasn't pitched into the 7th yet in 2018. The left hander has also given up 5 HR so far on the season, something that may not bode well in the 4/24 AL free pick against a Boston team that has cranked out 26 long balls – 8th in the MLB. It does bode well for Happ that Dustin Pedroia is out until late May with a knee injury as the 2B has 3 HR in his career against the Toronto starter.
Pedroia isn't the only star infielder out Tuesday night however. Josh Donaldson hasn't played in two weeks due to a shoulder injury and Troy Tulowitzki is also out until late May with a bum heel. Somehow the Blue Jays still have a top 5 run scoring offense and are 7th in the majors with 28. The Toronto offense is slumping a bit just like Boston as they have only scored 2 runs in the last 2 games.
4/24 AL Free Pick Betting
Oddsmakers are torn on the sides to this game, setting both teams at -105 for Tuesday night. The Red Sox are a solid 9-3 on the road this year but Toronto has been great up North with a 7-3 home record. With 2 offenses that are highly rated but kind of in the pits the last two games and two solid pitchers on the bump tonight's play is on the total. The number has dropped a bit to 8.5, but that's still too high for tonight's matchup.
Free Pick: Boston Red Sox / Toronto Blue Jays 'Under' 8