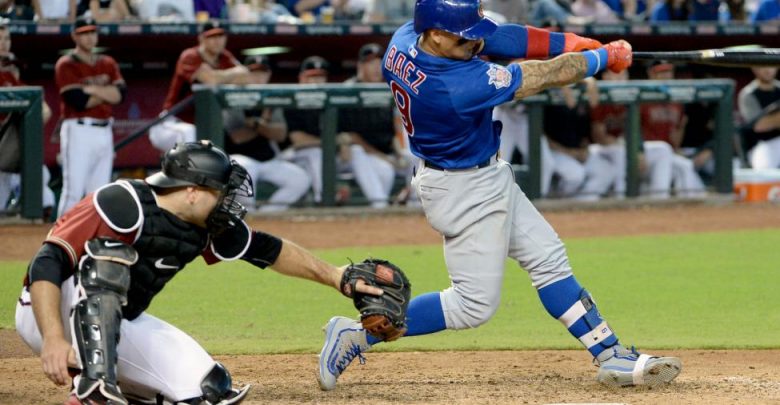 Oddsmakers are calling the April 21st NL free pick a toss-up, listing both Arizona and Chicago at -110 on the ML. That line makes sense in theory, both teams have posted a dominating win over the weekend, Chicago 5-1 on Friday and Arizona 6-0 on Saturday. That being said the Diamondbacks have a decided pitching advantage on Sunday. Is a holiday Wrigley Field crowd enough to give the Cubs an edge?
Arizona A Strong Play on Sunday?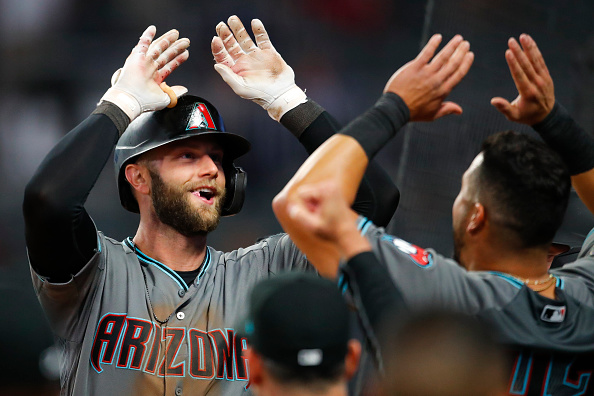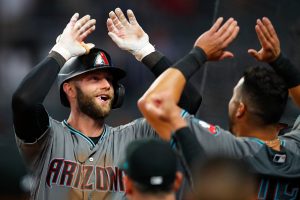 Friday's loss at Wrigley Field was the only Arizona blemish on a recent road swing that also saw them get a sweep in Atlanta. Arizona is in a great spot to capture the series vs. Chicago as they send Robbie Ray to the mound. Ray is coming off a rough outing (5ER, 7H, 6IP) vs. Atlanta but he gave up just 3ER in the two starts prior. What really gives the Diamondbacks an edge in the April 21st NL free pick is the fact that the Cubs have hit just .114 vs. the left-hander in 44 total AB. Ray allowed just 5 total hits in two starts vs. Chicago last year, giving up a single run.
The Diamondbacks offense belted out 13 hits yesterday and hit 3HR on a windy day in Wrigley Field to score a 6-0 win. That hitting prowess should continue on Sunday as Chicago's Tyler Chatwood is making his first start of the season after four relief outings. Arizona has hit just a combined .200 vs. Chatwood, but Adam Jones is 2-3 with a HR in his career vs. the Cubs starter. Christian Walker is the hottest Arizona hitter recently, belting out 3HR in the last 6 games.
Can Cubs Offense Supply Run Support to Chatwood?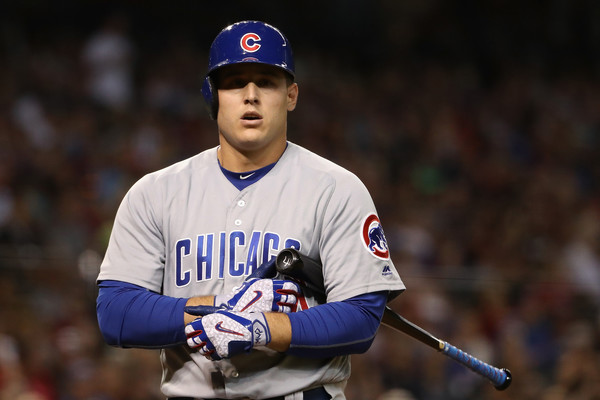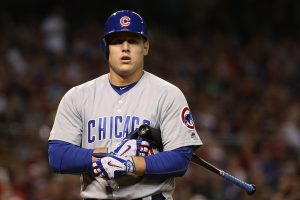 Joe Maddon has shuffled his rotation so that Tyler Chatwood can get the start vs. Arizona, who has hit poorer than the MLB norm vs. right handers this season. Chatwood is still a big question mark however as he struggled with his command as a starter last year and still has 5 BB in 6.0 IP out of the bullpen this season. Chatwood allowed 3ER in his 1st appearance of the season, but has since buckled down to 1ER surrendered in the last 4.1 IP.
Chicago was held to 4 hits on Saturday and still had just 8 in the Cubs 5-1 Friday win. That looks like a trend to continue in the April 21st NL free pick as Kris Bryant and Anthony Rizzo have gone a combined 1-20 in their careers vs. Arizona's Ray. On top of that Javier Baez and Willson Contreras, Chicago's hottest hitters right now, are just 1-8 total vs. the Arizona starter. The Diamondbacks also used just two pitchers yesterday, so will have a fresh bullpen for the series finale.
April 21st NL Free Pick Betting
What can you expect from Chicago's Chatwood today? Since he's making his 1st start of the year after four bullpen outings, Maddon is limiting him to roughly 80 pitches. For a pitcher that has struggled with walks, that means the Cubs bullpen could be in by the 3rd or 4th inning. Combine that with Ray's success vs. Chicago batters on the other side of the diamond and the value is on Arizona in this one.
NL Free Pick: Arizona Diamondbacks -110