Free Expert Sports Picks
NHL Picks
April 14th Sunday NHL Free Pick: Lightning at Blue Jackets
Everybody Waiting for Tampa Bay to Get Their Act Together But Does It Happen?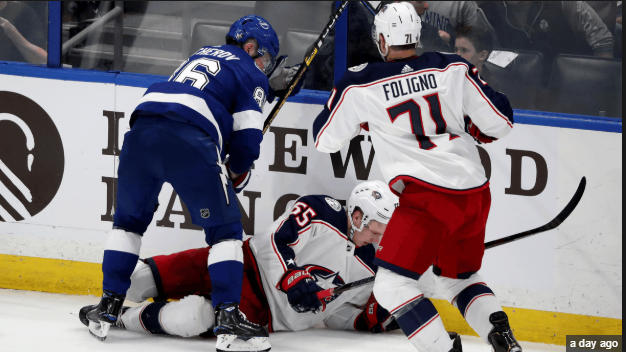 The Blue Jackets taking game 1 in Tampa Bay was a surprise, but deemed by many to be just a fluke. When Columbus was able to score a rather easy win at Amalie Arena on Friday night fans are starting to think this team is legit. The Blue Jackets come back home Sunday in the April 14th NHL free pick, but oddsmakers are still expecting Tampa Bay to exert their will as -140 favorites. Is it time to ride Columbus yet again – this time at home?
Lightning Shorthanded As They Try to Scrape Back in Series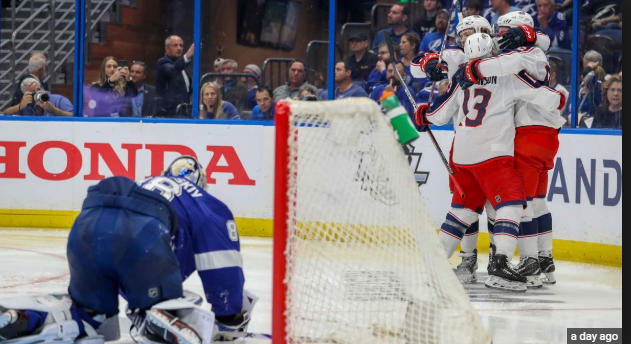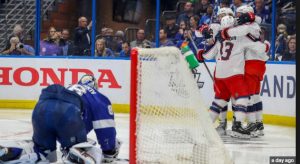 As if being down 0-2 in the series wasn't bad enough, Tampa Bay must now go on the road and try to regain home ice advantage all without their leading scorer and likely league MVP. Nikita Kucherov will miss the April 14th NHL free pick as he serves a suspension for a boarding incident vs. Blue Jackets D Markus Nutivaara in Friday's loss. That definitely doesn't help a Tampa Bay offense that has completely gone in the tank, being held to just 1 goal over the last 5 periods. This was the league's #1 defense during the regular season.
For as mystifying as the Tampa Bay's offensive disappearance has been, there's also some legitimate questions surrounding the psyche of G Andrei Vasilevskiy. The Lightning netminder was unable to preserve a 3-0 1st period lead in game one and subsequently allowed 5 goals to the Jackets on 27 shots in game two. Vasilevskiy must now go on the road in front of a suddenly super-enthusiastic Columbus crowd. He may also have to guide the Lightning to a win not only without the top scorer in the league, but with Tampa Bay's top defenseman Viktor Hedman in danger of missing Game 3.
Columbus Closing In on Historic Upset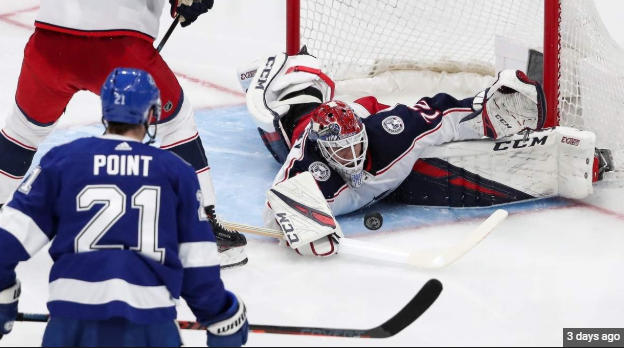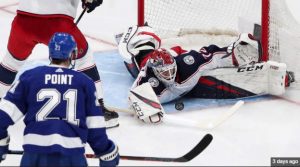 Not many people gave Columbus a chance in this series as they were facing Tampa Bay as a -450 series favorite before game one. Tampa Bay may have been a victim of their own success, falling 4 points short of the most ever in a season and clinching the President's Trophy with weeks left in the regular season and nothing to play for. With Columbus taking a 2-0 lead, they have now shifted to -170 series favorites. Even more impressive was that the Blue Jackets two wins came at Amalie Arena, where the Lightning had gone 32-7-1 during the regular season.  The Blue Jackets were just 22-17-1 at the Nationwide Arena on the year.
The Blue Jackets had to play hard down the stretch to secure the 2nd wild card spot which may have helped them keep momentum into this playoff series. Overall Columbus has now won 9 of their last 10. Their offense is clicking with 9 goals in the first two games of the series, Columbus is getting a plethora of contributions from a variety of players on offense, but it's Sergei Bobrovsky who has absolutely shut down the Lightning offense. Bobrovsky has allowed just 1 goal in the last 5 periods of play and won't have to face Kucherov on Sunday night.
April 14th NHL Free Pick Betting
Does Tampa Bay come out with the heart of a champion in this one or are they depressed and dejected about blowing two games on their own ice. Columbus is definitely going to be playing with momentum, not only after those two historic wins at Amalie, but because their home crowd can sense a series upset. Columbus can break Tampa Bay's will with an early lead, but letting them crawl back in the series 2-1 while getting Kucherov back in game 4 is playing with fire.
NHL Free Pick: Columbus Blue Jackets +127