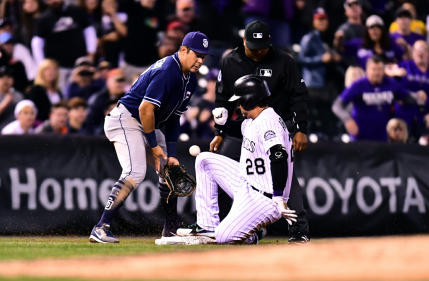 Oddsmakers have finally given us a 'Coors Field Total' setting today's O/U between the Padres and Rockies at 11.5. Nobody could blame either side of that number. On one hand the Rockies offense has struggled even at home this year. Can you count on the Padres for 8-9 runs in the April 11th NL free pick? Then again, with the wind howling out to right at 23 MPH could we see a 18-15 contest?
Betting Today's Under – It's Nearly a Dozen Runs After All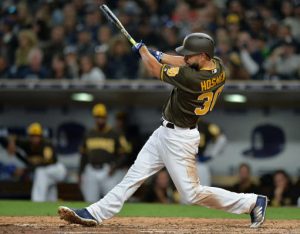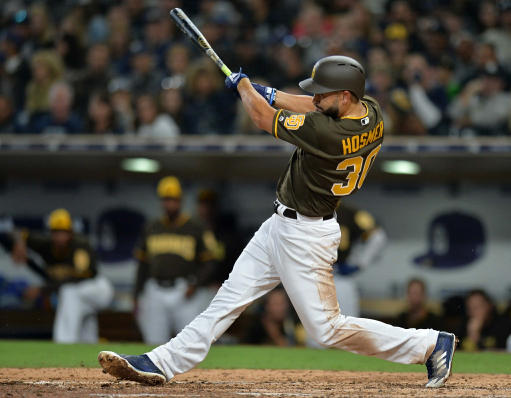 One of the major reasons for taking the 'under' in the April 11th NL free pick is the fact that Colorado's offense is struggling. In a weekend series against Atlanta, the Rockies scored just six runs in three games – and this is in Coors Field. Colorado did plate six runs in the series opener against San Diego, but they were back to their old ways last night in a 2-5 loss. The Rockies offense that features Nolan Arenado, DJ LeMahieu, Trevor Storey, and Co. squirted out just 5 hits although San Diego starter Joey Lucchesi (1.72 ERA) is looking like one of the better young arms in baseball.
Colorado could see similar offensive struggles today against Padres starter Luis Perdomo. The last time out against Houston he allowed just 1ER on 4 hits through 5 innings. Colorado could be without Charlie Blackmon again too as he sat out last night with a quadricep issue. San Diego gave up just six runs in their three game series at Houston last weekend so there bullpen can put the clamps on teams too.
Does Daytime + Coors Field + Wind = a High Scoring Affair?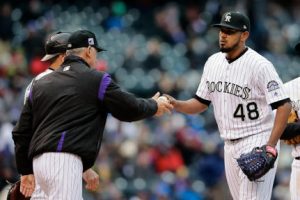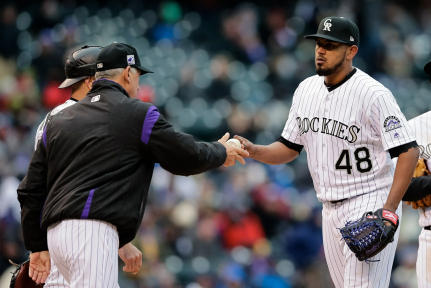 Not only is there a 23 MPH gust out to right field today, it's also going to be a warm 81 degrees at game time which can only help both teams' hitters break out of their shells. It's not like Colorado hasn't been hitting the ball either. Arenado has four multi-hit games in his last five, Storey has a five game hit streak including a HR last night, Ian Desmond went deep in the series opener against San Diego and LeMahieu has four multi-hit games over his last 7. In total Colorado is hitting .365 with 5HR in 85 ABs vs Perdomo.
While Colorado has the potential, it may actually be San Diego's offense that pushes the number towards the 'over' in the April 11th NL free pick. The Padres have scored 12 runs through the first two games of the series, led by Jose Pirela who is 6-10 and Eric Hosmer who is 4-8. Today's Colorado starter German Marquez is a huge question mark as well. In his first start at Coors Field this year, the right hander gave up 7ER on 7H to the Braves. The Padres have hit just .261 against Marquez in their careers, but they have gone deep twice in 46 AB.
April 11th NL Free Pick Betting
11.5 runs is a ton of scoring – a TON. The hitters on both teams should be ready to break out however after playing on chilly nights the last two. Desmond is out of the lineup for Colorado, but that actually benefits the Rockies as LH Gerardo Parra gets the start. Getaway day is always a risky offensive play because some managers use skeleton lineups, but the Rockies need a win to avoid the sweep. Expect the RF wall of Coors Field to get pelted today.
Free Pick: San Diego Padres / Colorado Rockies 'over' 11.5