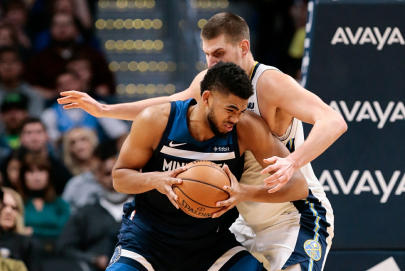 It literally doesn't get any closer between the Timberwolves and Nuggets for the 8th seed in the West as both teams are 46-35 with one to go for a shot at the postseason. It was just a few weeks ago the T'Wolves were as high as the 3 seed in the conference but a late season free fall and an injury to Jimmy Butler have boiled their year down to one game. Denver meanwhile is coming hard in the April 11th NBA free pick, winners of six straight. It's very rare that a regular season game has this much on the line, let's enjoy it tonight.
Can Denver Make it Seven Straight?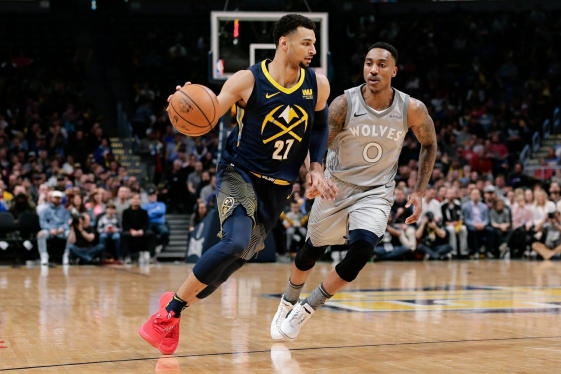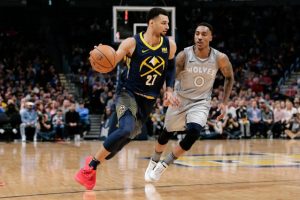 Strangely enough tonight's game is just the 6th scenario in NBA history where one team goes to the postseason and the other goes home. Three of the previous five games have gone to the road team which does bode well for the Nuggets tonight. It seems like Denver has come too far to fall short in the April 11th NBA free pick. They came from behind to beat Portland by four on Monday to even be in this situation. Otherwise the other games in their win streak include an OT win in OKC, an OT win vs Milwaukee, a 3 point victory over Indiana and a 100-96 win over these Timberwolves. At any given time during that span the Nuggets season could have been over, but they haven't allowed it to end yet.
The Nugs definitely have the talent to win this game. Nikola Jokic has played at an All-NBA level most recently putting up 15 points and 11 assists while grabbing 20 boards in the win over Portland – his second straight triple double. Jokic has a tough matchup against Karl-Anthony Towns on Wednesday, but he tallied 16 points, 9 assists, and 14 rebounds against KAT 6 days ago. Jamal Murray had 22 in the win over the Wolves and Will Barton has stepped up with 22+ in three of the last four. Denver is ready for a fight tonight – much like their baseball counterparts. 
What Will the Atmosphere Be Like at the Target Center Tonight?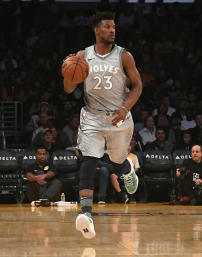 Minnesota is a win away from the playoffs. Big deal, huh? Well for a city that hasn't seen an NBA playoff game in 13 years it's definitely a huge game. The Timberwolves have the longest such drought in the NBA and are only two years away from tying the Clippers for the longest time without a postseason berth in league history. Tom Thibodeau could be coaching for his job after concerns have arisen among fans about his overuse of players (a problem that ultimately rode Thibs out of Chicago too). What's most frustrating is that the 'Wolves had numerous chances to avoid this game altogether. They blew a 93-101 game against Memphis on March 26th as -13.5 favorites. They lost at home to Utah by 24 on April 1st. They let a four point game get away in Denver on April 5th.
Minnesota does have the advantage of being at home tonight where they are 29-11. From a week before Christmas to the night before Valentine's Day, the T'Wolves won 13 straight games at home. It's what has happened since then that has fans worried for the April 11th NBA free pick though. The Timberwolves are just 6-5 at the Target Center since February 13th. Granted the loss of Jimmy Butler didn't help as Minnesota went 8-9 in his absence, but he's on a minutes restriction tonight and has only been back for two games.
April 11th NBA Free Pick
So the last question before tonight's tip-off is "who you got?" 63% of bettors are liking the Timberwolves at home as oddsmakers have set the line at MIN -3.5. Thibodeau's team has won two of three against the Nuggets this year, but is it Minnesota that is feeling the pressure? Denver has essentially been in an elimination situation for the last six games, and they've come through each time. The Houston Rockets await:
Free Pick: Denver Nuggets +3.5