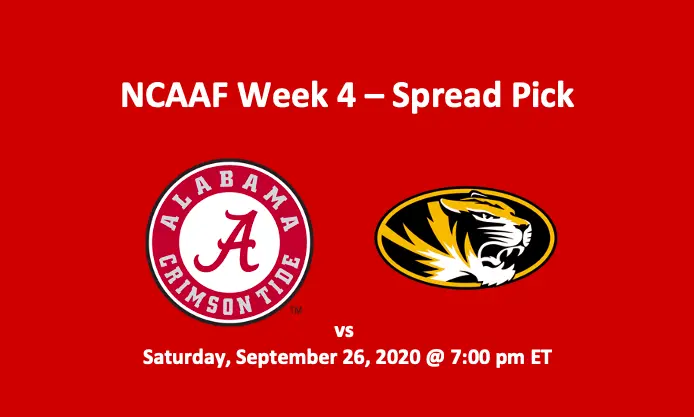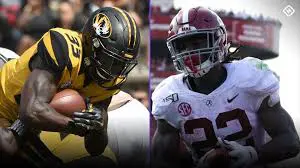 Our Alabama vs Missouri pick for Saturday, September 26, 2020 offers the Crimson Tide at -29.0 (-105), which is up from the earlier spread of -28.0. The Tide come into the 2020 college football season ranked number two while the Tigers are unranked. If this were not a COVID-shortened season, Alabama would be playing Kent State, and they would already have four games under their belt. Missouri was scheduled to host Eastern Michigan today. Instead, SEC East's will host SEC West's Alabama. The game will kick off at 7:00 pm ET when the two teams take to Missouri's home turf, Memorial Stadium at Faurot Field.
Alabama vs Missouri Pick – Stats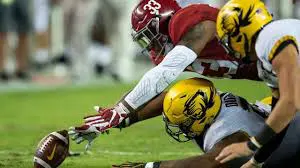 Last season, the Tide was ranked second in points per game with 47.2 while the defense allowed just 18.6 PPG (13th). Alabama averaged 342.2 YPG in passing, ranking them third in the NCAA, while their 56th-ranked rush attack was good for 168.6 YPG. On defense, their pass defense ranked 11th and their rush D came in tied for 37th, leaving the Tide defense with an overall ranking of 20th.
In 2019, the Missouri offense averaged 25.3 PPG (93rd). Their rushing game came in 74th and passing was 73rd. The Tigers' overall ranking on offense was 93rd. Although their offense was weak, the Tigers did put a solid defense on the field. Their passing defense was 6th in the nation, as they allowed 179.3 YPG. Against the run, Missouri was 31st (132.8 YPG). They allowed just 19.4 PPG (16th).
Crimson Tide vs Tigers Spread Pick – Key Players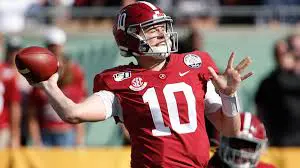 Our Alabama vs Missouri pick notes that this contest features veteran master-coach Nick Saban against first-year coach Eliah Drinkwitz. Unto himself, Saban may be worth 18 points on the spread. Saban's chosen redshirt junior Mac Jones as today's starter. Last season, when starter Tua Tagovailoa missed four game due to injury, Jones saw four starts. Over those four games, he threw for 1,503 yards, 14 touchdowns and three interceptions with a 68.8 completion percentage and a 186.8 passer rating.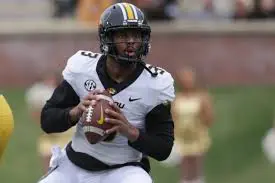 Missouri's starting QB is up in the air. Most likely, it would have been when redshirt junior Taylor Powell. However, Powell transferred. We expect either redshirt junior Shawn Robinson or redshirt freshman Connor Bazelak to get the nod. Robinson, who's a transfer from TCU, saw seven starts in 2018. He passed for 1,334 yards, nine scores and eight picks. In three games in 2019, Bazelak completed 15 of 21 passes for 144 yards.
One thing in the Tide's favor is the quality of their starters on both sides of the ball. We expect their top offensive playmakers, receivers Devonta Smith and Jaylen Waddle, and highly-rated defensive players, cornerback Patrick Surtain II and linebacker Dylan Moses, to have a major impact today. All four are projected to be first-round choices in the next NFL Draft
Alabama vs Missouri Pick – Final Word
In creating our Alabama vs Missouri pick, we've noted that the Crimson Tide has not lost an opener in 19 years. Also, they are 13-0 in openers under Saban. The big question is will the Tide roll over the Tigers and take them down by more than 29 points? The last three times these two teams have met, the average score has been 41-11 in favor of Alabama. That stat is enough to tip us to betting on the Crimson Tide. Be sure to see our LA Rams vs Buffalo Bills pick for Sunday, September 27.
Alabama Crimson Tide vs Missouri Tigers Summary
Alabama Crimson Tide -29.0 (-105)