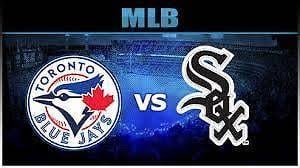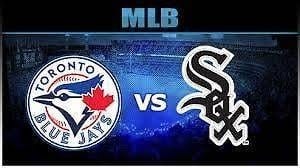 The Chicago White Sox (30-36 Overall, 15-24 Away) met the Toronto Blue Jays (32-34 Overall, 18-16 Home) last night for the first time this season and continued their dominance over the only MLB team in Canada beating them 11-4. They play again today at 1:05 at the Rogers Centre. Both teams are in the cellar of their respective AL Divisions with the Jays 6.5 games out of first, which is occupied by the New York Yankees, and the Sox 5.0 games away from the division-leading Minnesota Twins. Our Chicago White Sox play Toronto Blue Jays MLB pick offers the visitors, who like the home team are 5-5 for their last 10 games, at +220 and the home team at -221. The over/under is 9.0 runs with the over coming in at -120 and the under at -110.
Pitching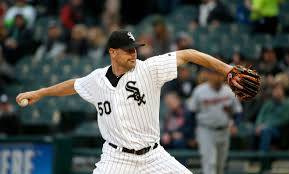 The White Sox send righty Mike Pelfrey (2-5, 3.88 ERA) to the mound today. In his last five starts, Pelfrey is 2-1 with a 2.08 ERA. On Monday, he got no-decision versus Baltimore. In that game, he went 3.2 innings, allowing two runs on six hits and five walks. Prior to coming to the majors this season, Pelfrey had two starts at Triple-A Charlotte where he earned an ERA of 7.50 and went 0-2. In his career against the Jays, he's has four starts, going 1-2 and posting an ERA of 4.02.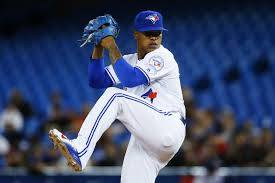 The Blue Jays will start right-hander Marcus Stroman (7-2, 3.09 ERA) today. In his last 10 starts, he's gone 6-0 and has not lost since April 18, which was his third start for the season. Over those last 10 games, he's had an ERA of .277 and batters are hitting .259. In four career starts against Chicago, he's 0-2 with an ERA of 7.11. At home in 2017, he's gone 2-2 with a 3.20 ERA.
Although the overall team pitching stats for these two teams are very similar, there is one area where Toronto clearly outpaces Chicago. That is in saves. The Blue Jays have 20 saves, tied for the highest number in the AL, and the White Sox 10, which is the least in the league.
Hitting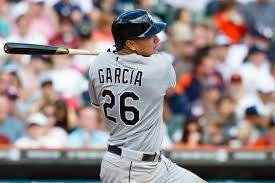 Which team is the better hitting club? In terms of average, the Sox are better with a .262 BA while the Jays hitters are at .243. OBP has the visitors at .319 and the home team coming in just a bit short at .312. Doubles are exactly the same at 98 each while Toronto has 93 homers and Chicago 73. Average goes to the White Sox and power to the Blue Jays.
In his first four games with the team, Alen Hanson has had nine at bats garnering four hits (.444 BA), posting two RBI, and scoring six times. He's got one round tripper. If he plays centerfield again today, as he did last night going three-of-four with a walk and one RBI, he could make an impact. Over the past seven days, Avisail Garcia (.337 BA, 48 RBI, 10 HR) is hitting .407 with six RBI and four doubles. Jose Abreu (.295 BA, 40 RBI, 10 HR) has also been hot, hitting .448 with seven RBI and four extra-base hits this past week.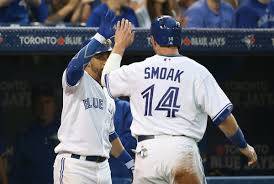 For the Jays, Justin Smoak (.292 BA, 45 RBI, 19 HR) offers a solid average and plenty of power. Josh Donaldson (.319 BA, 16 RBI, 8 HR) has been contributing as of late, while Kevin Pillar (.257 BA, 17 RBI, 8 HR) is one of the team's top producers of doubles with 17. If Kendrys Morales (.254 BA, 39 RBI, 14 HR) can get his batting average up a good 20 points, he'll be a consistent threat.
Chicago White Sox Play Toronto Blue Jays MLB Pick
This is certainly not the easiest pick to make. The White Sox have a history of dominating Toronto at the Rogers Centre, but Toronto holds the edge in pitching and long ball stats. Our Chicago White Sox play Toronto Blue Jays MLB pick is going with the Jays at -221 and the over at -120. The game starts at 1:05 p.m. E.T.
Chicago White Sox Play Toronto Blue Jays MLB Pick: Toronto at -221 and over nine runsa at -120