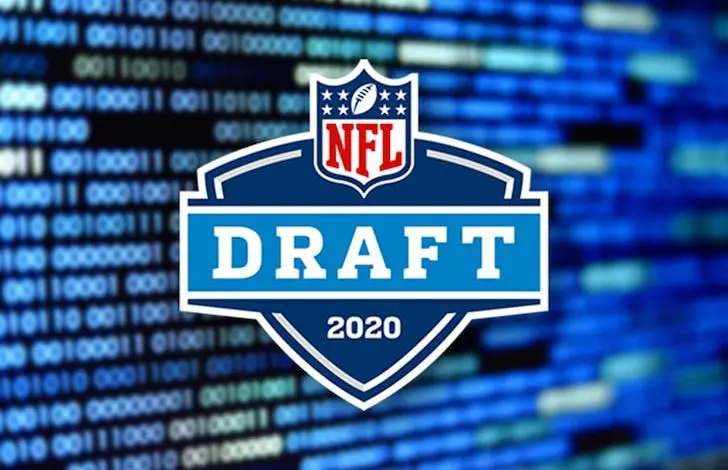 2020 NFL draft prop betting gets underway Thursday April 23rd. It will resemble a ZOOM happy hour as GMs attend the draft virtually due Covid-19 precautions. GMs are not only separated from each other, but also the rest of their coaches and scouting staff so things could get interesting.
Teams have also had very little face-to-face scouting with players in this year's class as the country has been on lockdown for the past 5+ weeks. In a nutshell, nobody really knows how this year's draft is going to play out. For bettors, that offers up some great prop betting opportunities: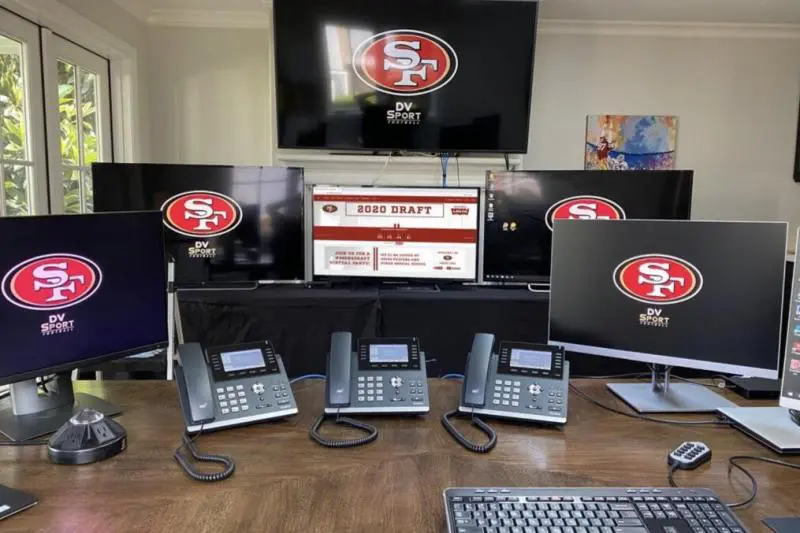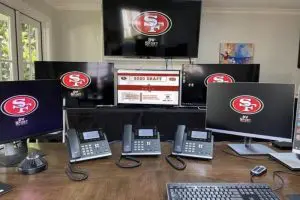 2020 NFL Draft – 2nd Quarterback Taken
QB Joe Burrow is the surefire #1 pick in this draft and by all accounts Chase Young is going to Washington at #2. After that it's a free-for-all though and the prop bet of 2nd QB taken is a very interesting one. Tua Tagovailoa (-210) is the favorite to be the 2nd signal caller off the board and CBS Sports has the Dolphins trading up to #3 to select the former Alabama QB.
Bleacher Report's Matt Miller says that is all smoke screen and it will actually be Justin Herbert (+120) going to the Dolphins at pick 5. Miami taking Tua doesn't make much sense because their offensive line is so bad. Tagovailoa could actually be the 2nd QB off the board at #6 to the Chargers and the Dolphins could still get Herbert at #18.
Pick: Tua Tagovailoa (-210) possibly as late as 6 to the Chargers but be wary of teams with a better OL situation than Miami (New England?) moving up to get Tagovailoa.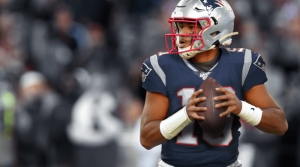 2020 NFL Draft – 1st Running Back Taken
D'Andre Swift (-250) is the runaway favorite to be the 1st RB taken for 2020 NFL draft prop betting. This is such a wild card wager because we may not see a RB come off the board until well after the 40th pick. Jonathan Taylor (+265) was a combine star running a 4.38 (Swift 4.48) but don't sleep on J.K. Dobbins (+1200) either after posting 2,000+ yards and 21 TDs for Ohio State last year.
Pick: Jonathan Taylor (+265) could the Wisconsin product be an option for the Packers at the end of the 1st round as both of Green Bay's RB's are free agents after 2020? 
2020 NFL Draft – 1st Wide Receiver Drafted
This is one of the most talented wide receiver classes in recent memories with as many as 17 players listed in the top 100. We still might not see a receiver go until 12th to the Raiders however. CeeDee Lamb (-170) is the favorite to be the 1st WR drafted but would Las Vegas (weird) prefer Alabama's Jerry Jeudy (+150) instead? Lamb (62 rec., 1,327 yards) and Jeudy (77 rec. 1167 yards) put up similar numbers even though one played in the defense optional Big 12 and the other in the SEC.
If the Raiders opt for much-needed secondary help at #12, look for Alabama's Henry Ruggs III (+400) to be a wild card pick for San Francisco at #13. The 49ers got a great look at the damage Tyreek Hill can do in the Super Bowl and Ruggs has that same speed running a blazing 4.27 at the combine.
Pick: Henry Ruggs III (+450) the speedster could even go to the Raiders at #12 because you need game breakers to match up with the Chiefs twice a year in the AFC West.
Bonus: Bovada also offers Ruggs' draft position at under 13.5 for +140.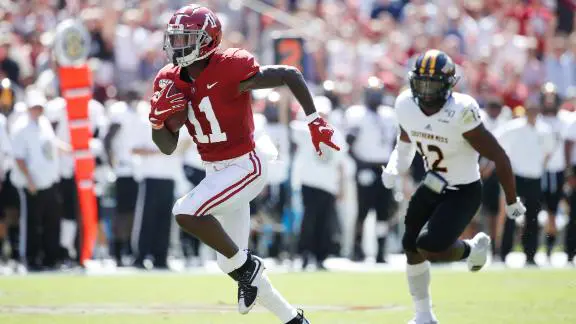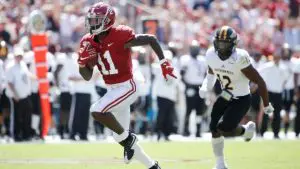 2020 NFL Draft – Isaiah Simmons Draft Position O/U 7.5
It's not that Clemson's ultra-talented defender Isaiah Simmons isn't great, it's just that the top 10 of this draft is going to be a cluster. Simmons could go as high as 4 to the Giants – but it's more likely that New York bolsters their O-line for their young backfield.
There's projected to be as many as four straight offensive tackles taken after Carolina at 7 and that's where this wager makes or breaks. Will a team want to trade up with the Panthers to get ahead of the offensive tackle surge? The Panthers have said they'll move down and could grab up an extra pick while still getting Simmons in the 12th range.
Pick: Over 7.5 (+155)