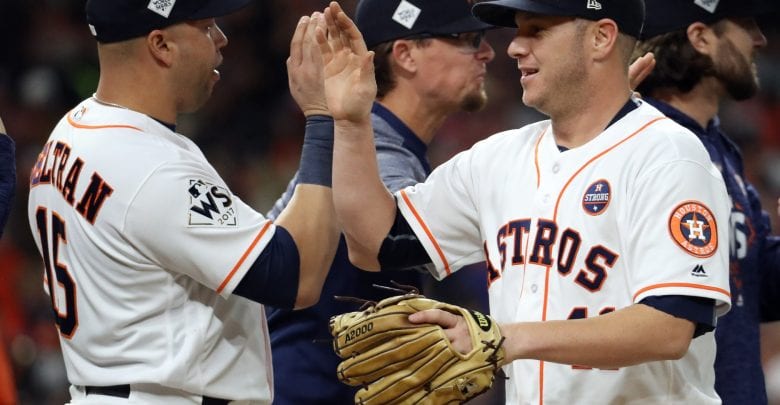 Yu Darvish's outing couldn't have gone any worse for the Dodgers on Friday night. Not only did the free-agent-to-be last only 1.2 IP in the shortest outing of his career, he put LA down 2-1 in the series but most importantly made manager Dave Roberts use six of his priciest piece of currency in the MLB postseason – the bullpen. The 2017 world series game 4 free pick suddenly becomes 'code red' for the Dodgers – if they can get a win in the 2017 World Series Game 4 Free Pick and then toss out Clayton Kershaw in game 5 the series can once again be in their favor.
Compounding the devastation of Darvish's outing in which the Astros put up a four run 2nd inning was the fact that Houston manager AJ Hinch used only two pitchers thanks to Brad Peacock's 3.2 IP save in relief. Houston stretched their home record to 7-0 this postseason and the raucous Minute Maid Park crowd shows no signs of taming it down on a good old fashioned Houston Saturday night.
A Rusty Wood Needs to Go Deep For the Dodgers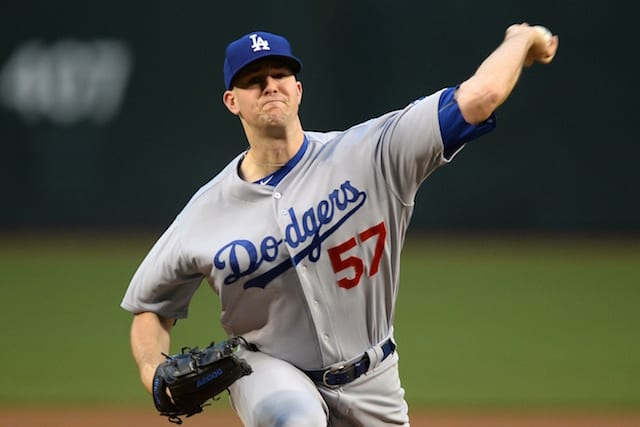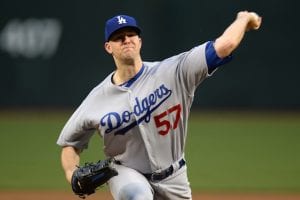 Make no mistake – LA is in a bad way. Their offense is struggling, their bullpen is mortal, and their opponent has blood lust in their eyes. Who gets the task of turning things around so that Houston doesn't go up 3-1 on the brink of their first World Series in franchise history? Alex Wood, the 26-year-old making just his second postseason start. Wood hasn't pitched in 10 days (and this will only be the 2nd time in 32 days), allowing 3HR to the Cubs in the NLCS the last time out.
Wood may want nothing to do with these Astros bats – like, at all. Houston only swung and missed – once – at 49 pitches from Darvish last night. They had 5 balls with an exit velocity of 100+ MPH and even the last batter in their order (Brian McCann) was 3-4 on Friday night. Wood has only faced three Astros players in his life (10 AB) but this postseason squad is on a different level.
Alex Wood needs to give Dodgers' bullpen a rest in Game 4 https://t.co/ekZ6yNdZ5c

— My Daily Reporter (@MyDailyReporter) October 28, 2017
What to Expect From Houston's Charlie Morton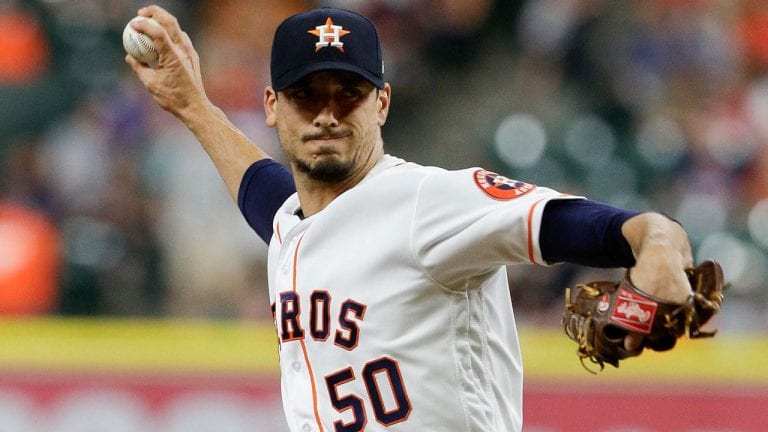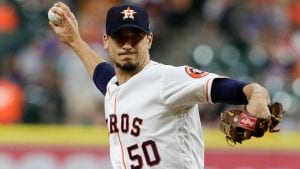 At least Morton has less rust than his counterpart across the diamond as he'll be making his fourth start of this postseason on Saturday night. He's been hittable, allowing 7ER to the Yankees in a start in game 3 of the ALDS but turned that around with 5 IP of 2 hit ball in the pressure situation of the decisive game 7. Morton has faced the Dodgers only a total of 33 AB in his career, but they're hitting .364 in that time.
Morton could have success against an LA offense that has scored 8 of their 12 World Series runs via the home run. The Dodgers are hitting just .161 as a team and Justin Turner (154) and Yasiel Puig (.167) have cooled off considerably since the NLCS. Simply put, the Dodgers might just be too young to handle the moment – especially at Minute Maid Park.
Now is Charlie Morton's time. Be ready Morton, they will try everything agaist you. Dodgers will be looking for the equalizer. Go Astros! https://t.co/TYbd3i3IYJ

— Sergio (@sgtexans) October 28, 2017
2017 World Series Game 4 Free Pick – Betting
A lot of action is coming in on Houston as it has pushed the line from a -115 open to the Astros currently be listed at -133. The movement doesn't make an incredible amount of sense considering the fact that 51% of the public are actually liking LA to tie the series. The Dodgers know how much they need the 2017 World Series Game 4 Free Pick, but Houston is just tearing the cover off the ball, especially at home.
LA could have extra incentive after the Yu Darvish / Yuli Gurriel fiasco and let's not forget the 7ER Morton allowed to the Yankees in game 3. The whole game predicates on what happens early (the Dodgers can eliminate the crowd with quick runs) but it's hard to bet against Houston at home right now. Regardless of who ends up on top, there should be a lot of runs scored in the 2017 World Series Game 4 Free Pick – especially considering LA's bullpen situation and Wood having pitched only twice in a month.
Pick: LA Dodgers / Houston Astros *Over 8.5