Another great NFL Sunday Night free pick game is on-hand as the Green Bay Packers (4-5) play the Washington Redskins (5-3-1). This 2016 NFL Sunday Night free pick week 11 game has all the makings of an exciting and close contest. The Packers are struggling while the Redskins are on the move, as they have lost just one of their last five.
The Packers are 1-4 over the course of the past five games. On October 16, Green Bay lost to Dallas 30-16. The next week, the Pack beat Chicago 26-10. After that it was three straight losses to Atlanta 33-32, Indiana 31-26, and Tennessee 47-25. They are in third place in the NFC North. They badly need a win.
During their last five games, the Redskins are 3-1-1. Wins include 16-10 over Baltimore, 27-20 to get by Philadelphia, and, last week, 26-20 against Minnesota. In London, they tied Cincinnati 27-all. Their one loss was to Detroit 20-17. In the NFC East the Redskins, like the Pack, are in third.
Green Bay Offense vs. Redskins Defense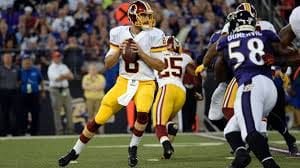 The Packers are totaling 268.7 yards of offense in the air and 102.4 on the ground. They are scoring an average of 24.8 PPG. QB Aaron Rodgers (63.1 COMP%, 22 TDs, 7 INTs, 22 Sacks) is having a good season, but he simply cannot do it all. WRs Jordy Nelson (50 REC, 635 YDs, 12.7 AVG, 8 TDs) and Devante Adams (50 REC, 621 YDs, 12.6 AVG, 6 TDs) are quality pass catchers who must contribute. RB Eddie Lacey (71 ATT, 360 YDs, 5.1 AVG, 0 TDs) has been used sparingly and has no rushing scores. Rodgers leads all ground gainers with three TDs. In fact, he's the only team member who has a rushing touchdown. One major problem for this team is turnovers. The Packers are -9 on turnover differential.
The Washington red zone defense is 65.52% (28th) for the season, and over the last three games, it's at 88.89% (31st). They are allowing opponents 23.2 PPG and 383.1 YPG. However, this is a defense with 25 sacks, 6 INTs, 42 PD, and 14 FF. They also have 29 TFL. DE Trent Murphy (7.0 Sacks, 4 TFL, 3 FF) and LB Will Compton (78 TCKLS, 3 TFL, 1 INT, 5 PD) are both premium performers.
Washington Offense vs. Packers Defense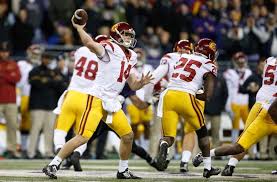 Washington QB Kirk Cousins (66.9 COMP%, 14 TDs, 7 INTs, 12 Sacks) has played well this season. WR Jamison Crowder (44 REC, 535 YDs, 12.2 AVG, 5 TDs) and TE Jordan Reed (44 REC, 456 YDs, 10.4 AVG, 3 TDs) are his primary receivers. RB Matt Jones, who is averaging 4.3 YPG and has three TDs, will not play today. Look for RB Robert Kelley (60 ATT, 287 YDs, 4.8 AVG, 1 TD) to step up tonight. The Redskins are averaging 23.6 PPG and 418.6 YPG on offense.
The Packers are allowing 1.2 PPG more than they are scoring. Teams are also racking up almost as many yards on offense as the Packers are. The fact that these numbers are so close often puts the Packers in jeopardy during any game. The Packers' red zone defense is at 60% (23rd) for the season, and over the past three games it's at more than 75% (29th). Top performers include LB Nick Perry (6.0 Sacks, 5 TFL, 3 PD, 1 INT) and safety Ha Ha Clinton-Dix (2 INT, 3 PD). The defense has 44 PD, 7 INT, 39 TFL, and 22 sacks.
Our 2016 NFL Sunday Night Free Pick Week 11 Game
This 2016 NFL Sunday Night free pick week 11 game is a tough one. The Redskins are at -3.0. It's interesting to note that Washington's red zone offense is ranked last in the league with a success rate of 38.89%. On the other hand, Green Bay's is 17th at 55.26%. In the past three games, they are at 61.40%.
We think that the Green Bay Packers will have a breakthrough game this Sunday night. Take them at +3.0. The kickoff will be at 8:30 p.m. on Sunday, November 20.
Our 2016 NFL Sunday Night Free Pick Week 11 Game: Green Bay at +3.0