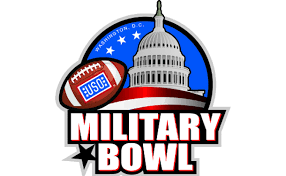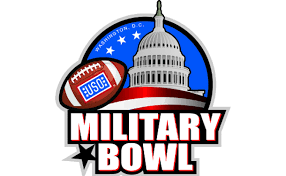 The Military Bowl Presented by Northrop Grumman includes a top 25 team, the Temple Owls. In the string of bowl games played thus far, this is the first one that includes a nationally ranked team. The 2016 Military Bowl free pick offers the #24 Temple Owls vs. the Wake Forest Demon Deacons. Temple, which has two bowl wins, hopes to do better than they did in last year's 32-17 loss to Toledo in the Boca Raton Bowl. For Wake Forest, after two terrible years of three wins each, getting back into bowl contention is a huge accomplishment.
The Temple Owls (10-3 Overall, 7-1 Atlantic Athletic Conference) topped the AAC East Division. They then beat Navy for the conference title. The Owls has a rough start, going 1-2. The finished off the season with seven straight wins and hope to keep that trend going.
The Wake Forest Demon Deacons (6-6 Overall, 3-5 Atlantic Coast Conference) finished fifth in the Atlantic Division. They started the season with four straight wins. They finished the season losing five of their final six.
Temple Owls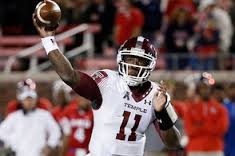 The Owls are scoring 32.8 PPG. They've scored 31 TDs rushing and 20 passing. QB Phillip Walker (58.4 COMP%, 20 TDs, 12 INTs) has passed for close to 2,900 yards. He's got three receivers with 30 or more catches. Jahad Thomas, who's the team's leading running back with 200 carries, 918 yards and 13 TDs, also has six touchdown catches.
The Owls are allowing just 17.2 PPG. They come to the field with 37 sacks, 99 TFL, 21 FF. They also have 10 INTs, 26 PD and a turnover margin of +6. This is a solid squad that can shut offenses.
Wake Forest Demon Deacons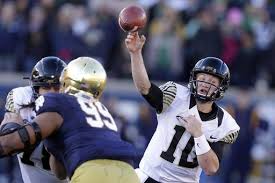 QB John Wofford (55.7 COMP%, 7 TDs, 9 INTs) offers able running chops, as he's rushed for 523 yards and six touchdowns. RB Matt Colburn (137 ATT, 566 YDs, 5.1 AVG, 1 TD) is the leading rusher, while RB Cade carney has five rushing scores. WR Tabari Hines has 35 catches and two touchdowns. The team has scored seven passing TDs and 15 rushing.
The Demon Deacons are scoring only 19.3 PPG. The good news is they are holding opponents to 21.8 PPG, which can often keep them in the game. The team has some fine players on defense, including linebacker Marquel Lee who is the foundation of this squad. They got some impressive stats, including 37 sacks, 81 TFL, and 13 FF. They've posted a turnover margin of +8. Other stats include 11 INTs ,31 QB hurries, 39 PD.
2016 Military Bowl Free Pick
If the Wake Forest can control the Temple offense, they will have a shot. But the Owls put a potent offense on the field. Plus, Temple has a fine defense. Our 2016 Military Bowl free pick is Wake Forest at +11.0. We're taking the over at 41.
The 2016 Military Bowl will be played at Navy-Marine Corps Memorial Stadium in Annapolis, MD. Game day is Dec. 27 with kickoff scheduled for 3:30 p.m. ET. The games is on ESPN.
2016 Military Bowl Free Pick: Wake Forest at +11.0 and over 41