NBA Betting Pick: New York Knicks at Detroit Pistons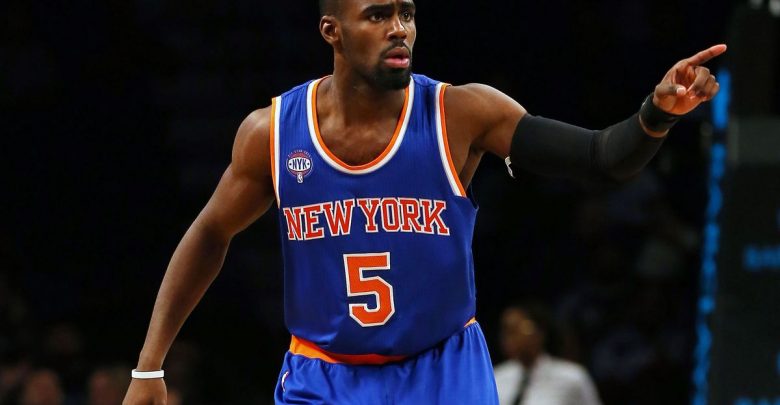 The New York Knicks will be looking for their fourth straight victory when they travel to Detroit to take on the Pistons on Tuesday night. The Pistons have won their last two games and will be looking to extend their winning streak to three. Detroit looks like a playoff team this season in the Eastern Conference, while the Knicks still have plenty of room to improve.
The Pistons come into this game with a 10-7 record and sit in second place in the Central Division. Detroit could emerge as one of the top teams in the weak Eastern Conference. The Knicks bring a 7-14 record into this matchup, despite winning three straight. New York is in last place in the Atlantic Division.
Pistons Have Plenty of Size
The Detroit Pistons have two of the most talented interior players in the NBA, and they have been carrying the team this season. Blake Griffin is averaging 24.8 points per game to lead the team and has grabbed 9.9 rebounds a contest. Center Andre Drummond has been the real star for the Pistons this season, averaging 19.5 points and 16.1 rebounds per game. Detroit will be a nightmare for the Knicks to defend in this game.
The Pistons could still improve on the defensive end, but they have had moments of greatness this season. Detroit is allowing just 110.9 points this season, which is right at league average. Drummond is an elite rim protector, averaging nearly two blocks per game, but the Pistons need more players to step up on the defensive end of the floor. The Pistons face a struggling Knicks offense on Tuesday night.
Young Guards Leading Knicks
The Knicks are playing this season without Kristaps Porzingis, but a pair of young guards have stepped up their play. Point guard Trey Burke and shooting guard Tim Hardaway Jr. have given other teams troubles this season. Burke is dishing out a team-high 3.5 assists per game, while Hardaway leads the team with 23.3 points per game. Look for these two young players to have a solid offensive performance in this game.
New York has struggled on defense this season, and that is the biggest reason for their poor record. The Knicks are allowing almost 114 points per game this season, which is one of the worst scoring defenses in the league. New York did hold the Memphis Grizzlies to just 98 points in their last outing and have had some solid games throughout the season.
Detroit Wins Close Game
The Detroit Pistons and New York Knicks have had some bad years of late, but it is looking like the Pistons might be ready to get back into the playoff hunt. The Pistons made a bold move last season when they acquired Blake Griffin in a trade, and he has been great for them this season. New York has played well without their best player this season, but they have struggled to finish off games. Look for this to be a close game, but the Pistons will eventually be victorious. Take the points and bet the New York Knicks +7.0 in this matchup with Detroit.