3 Things You Need to Know About Betting on MMA
Betting on mixed martial arts has become popular over the past decade. This emerging sport is attracting big money at the betting windows and sports betting sharps are looking for ways to capture some of these revenues.
MMA betting is similar to betting on boxing. There is a favorite and underdog in every match and bettors can select a fighter to win a match straight up. More advanced bettors may try to predict the length of the match; other bets center around the amount of time an underdog can last against a favorite.
The biggest draw for sports bettors looking to gain an edge on MMA is the fact that the betting public largely dictates the final price on a fighter. Since the lines in MMA are largely driven by the betting public's obsession over a certain fighter, some MMA fights produce a significant advantage for those in the know.
The Theory of Fan Driven Betting Lines in MMA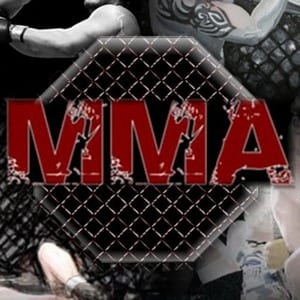 Let's look at the MMA career of Brock Lesnar. On paper, Brock Lesnar should be able to defeat 99% of the fighters in the world. Lesnar was a NCAA wrestling champion and his large frame makes the fighter difficult to battle both on the ground and on his feet.
Lesnar first gained popularity during his stint as a professional wrestler with the WWE. With all of these accolades in mind, betting action on Lesnar's fight with Cain Velasquez in 2010 put Lesnar as a -155 favorite. In most other sporting contests, -155 odds mean that this specific team is a significant favorite. Not so much when it comes to betting on the UFC. In fact, UFC 121 looked to be one of the worst fights of Lesnar's MMA career. You might remember that Cain Velasquez, the undefeated underdog, won by TKO in the first round of the match.
Bovada Takes a Bath
UFC Fight Night 61 was a historic event in terms of betting on MMA. On this card, underdogs went on to win 10 of the 11 matches scheduled that night. Inside sports betting circles, many believe that favorites were dictated due to the heavy money being placed on them before the fight.
Although sports bettors who placed wagers on the favorites lost their bets, sportsbooks such as Bovada took a bath on the deal. Those who had parlayed all of the underdogs were getting $85,000 returns on $4 parlay tickets. Bovada sports book manager Kevin Bradley mentioned that one patron had four $1 parlay tickets on all of the underdogs netting him $25,000 per ticket. In an interview with ESPN, Bradley says that Bovada lost over $1M on UFC Fight Night 61 alone.
Anecdotal or Evidence?
While these examples could be construed as being anecdotal, it is important to look past the hype and examine fighters on a more technical level before placing bets on them. MMA organizations such as the UFC often promote their match ups as being a pure 50/50 proposition. It is important to remember that the UFC does this so that people will watch the fight.
If MMA fights were as lopsided as some of the betting odds being published on certain fighters, many fans wouldn't bother to watch. MMA is different than betting on a team sport such as baseball or basketball. One lucky punch can impact a favorite's chance of prevailing. This fact alone makes MMA betting both advantageous and variance ridden.
Factoring Variance in MMA Wagering
Variance in a sports betting sense is used to describe the unknown factors that may impact the final outcome. In MMA, it can be hard to predict the outcome of a fight since an inferior fighter can sneak a favorite into a submission within seconds.
In MMA, a fighter can put on a poor performance for 4 rounds while suddenly sneaking a lucky punch during the 5th round to win the fight by knockout. Given the high level of unpredictability in MMA, it is important study a fighter's history and look for weaknesses that you think a particular opponent could expose.
If you are serious betting on MMA, it is important to gain technical insight on MMA fighting styles and how they contrast with one another. Having technical knowledge on a fighter's true capabilities will help you see past the hype and make smarter bets on MMA fights.