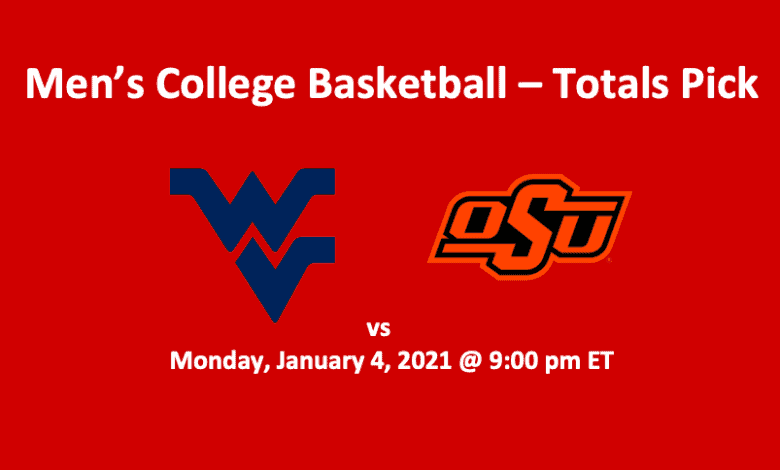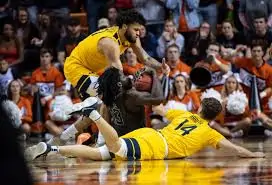 Our West Virginia vs Oklahoma State totals pick has the over/under at 142. You can find the over at -103 and the under at -118. The #9 West Virginia Mountaineers come to this contest having gone 3-2 for their last five games. They are 8-3 overall and 1-2 in the Big 12. At the same time, the Oklahoma State Cowboys have also gone 3-2 for their past five outtings. The Cowboys are 7-2 in both conference and nonconference play, while, like WVU, they are 1-2 in the Big 12. These two teams are tied for sixth in the conference with two other teams.
This game will be played Monday, January 4, 2021 at Gallagher-Iba Arena in Stillwater, OK. Tipoff is scheduled for 9:00 pm ET. Check out Ryans spread pick for this Big 12 game between West Virginia and Oklahoma State.
West Virginia vs Oklahoma State  – Stats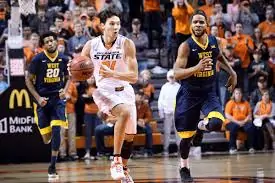 In terms of point totals, the Mountaineers are averaging 74.3 PPG. They are allowing 68.2 PPG. As a result, combing those two stats gives us a total of 142.5. On the other side of the court, the Cowboys are scoring 77.3 PPG. In addition, their defense is allowing 71.0 PPG. Consequently, those totals come to 148.3. Taken together, these stats come to an average total of 145.4. Thus, the over looks attractive.
Mountaineers vs Cowboys – Over/Under Trends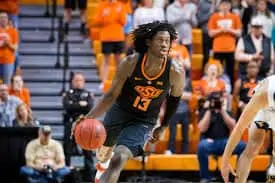 In their last three contests, Oklahoma State has seen game totals go over 142.0. Additionally, they've had the total go over in four of their last five matchups. Also, for West Virginia, the team has been over 142 in two of their last three and three of their last five games.
In six of Oklahoma State's last 10 games, the Cowboys have gone over in six and under in three games with one push. In their last 10 games, WVU has split the under and over at five games each. Also, in the last six meetings between these two teams, the score has gone over.
West Virginia vs Oklahoma State Totals Pick – Final Word
Our West Virginia vs Oklahoma State totals sees this score as going over. Both teams are scoring more than 70 PPG, and neither possesses a stellar defense. Thus, we are going with the over at 142 (-103). Note, this is the best over you'll fine. If you're interested in betting the under, you should be able to get that at 143.0.
Totals Summary – #9 West Virginia Mountaineers vs Oklahoma State Cowboys
Totals – Over 142.0 (-103)