Free Expert Sports Picks
UFC 249 Prelims Betting Preview
A Night for Underdogs With all the Unknowns of the 1st Event in Two Months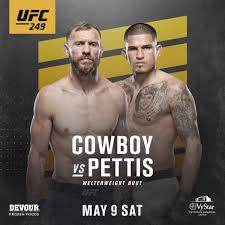 UFC 249 prelims betting is going to be interesting as it gets underway from Jacksonville, Florida with no audience present. Credit to Dana White for bringing fights back sooner than most anticipated, but that also leaves a lot of unknowns heading into Saturday night
Fight camps were very non-traditional heading into UFC 249 due to quarantine and gym closures. The Jacara Souza – Uriah Hall fight has already been scrapped due to Souza testing positive for the coronavirus. There are still two title fights and 11 matches total considering the undercard. Plus, it's live sports in some degree – something we've all been excruciatingly waiting for. Here is the betting preview for the early prelims and prelims.
Early Prelims (ESPN 6:30 ET)
Ryan Spann (-450) vs. Sam Alvey (+325)
"Superman" Spann is a huge favorite in this one after going 3-0 since his UFC debut. Spann has won each of his fights in a different manner – decision, KO, and submission. The 34-year-old "Smile'n" Alvey is a Southpaw fight veteran with a career MMA record of 33-13. Alvey has lost three straight fights and hasn't submitted anybody since 2016. 11 of Spann's 17 career wins are by tap out.
Pick Spann win by submission +270
Bryce Mitchell (-170) vs. Charles Rosa (+140)
33-year-old Charles Rosa does have a fight under his belt after getting an armbar submission vs. Manny Bermudez in October. Rosa hadn't fought in 2 years prior due to a neck injury but he'll have his work cut out for him in the rowdy Arkansas Bryce Mitchell who is 3-0 in the UFC. Mitchell's emotions may be his downfall in this one however vs. the experienced and motivated Rosa.
Pick: Rosa +140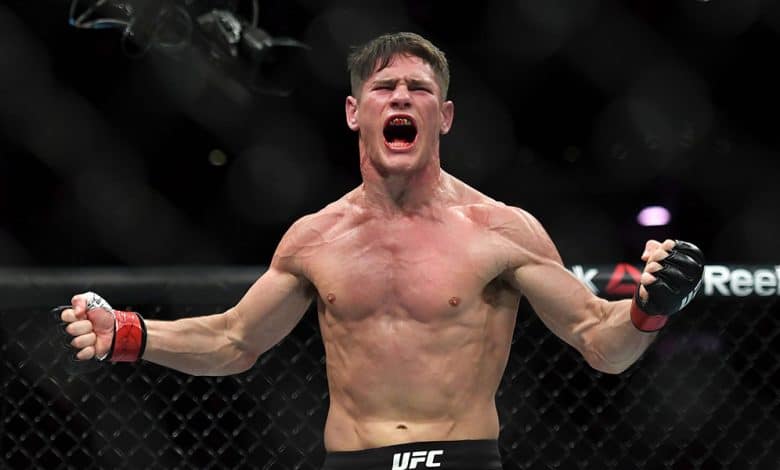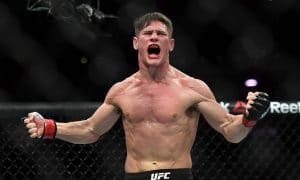 Vicente Luque (-280) vs. Niko Price (+220)
The 13th ranked Vicente Luque is a big favorite in this one based mostly on the previous match these two had in 2017. Luque took the fight on just 11 days notice and tapped NIko Price in the 2nd round with a D'arce choke. It was Price's first MMA loss and he'll have revenge on his mind for UFC 249 prelims betting. Luque lost a unanimous decision to Wonderboy back in November. Price's last 3 wins have been by KO and have garnered him performance of the night and he's 4-2 since the last meeting with Luque.
Pick: Price +220
Prelims (ESPN 8PM EST)
Carla Esparza (-155) vs. Michelle Waterson (+125) 
Carla Esparza (16-6, ranked 7th strawweight)) and Michelle Waterson (17-7, ranked 8th) are very evenly matched. Their ages are even similar with Esparz being 32 and Waterson 34. 8 of Esparza's 15 wins are by decision and with such an evenly matched opponent you have to think this one's going the full three rounds (Yes, -625, No +350).
Pick: Esparza by Decision -110
Fabricio Werdum (-335) vs. Aleksei Oleinik (+255)
Former champion Fabricio Werdum has fallen out of the heavyweight rankings after not fighting since 2018, a KO loss vs. Alexander Volkov. Werdum has gone 3-2 since dropping the title to Stipe Miocic but has been out of the cage for awhile while serving a drug suspension. That long time off make Werdum's odds seem a bit high in this battle of 42-year-olds. Aleksei Oleinik is coming off a 2nd round submission win in January over Maurice Greene to snap a 2-fight losing streak. Have to take a chance on him with being more ring-ready and with those odds.
Pick: Oleinik +255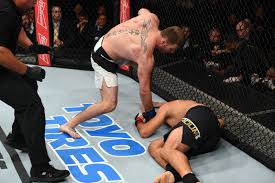 Anthony Pettis (-155) vs. Donald Cerrone (+125)
It's Showtime vs. Cowboy 2 when Anthony Pettis meets Donald Cerrone on Saturday night in the main even of UFC 249 prelims betting. Pettis stopped Cerrone in the 1st round of their previous meeting back in 2013. Both fighters have fallen off the main even card after some struggles as of late however.
Pettis is a -155 favorite but combined these two fighters have lost 6 of their last 7 bouts. That includes a 1-3 stretch for Pettis including a 2nd round submission to Diego Ferreira back in January at UFC 246. Cerrone has been knocked out in three straight fights including in 0:40 to Conor McGregor back at UFC 246. Cerrone has run quite the gauntlet of Ferguson, Gaethje, and McGregor however.  Even so, his confidence has to be shot.
Pick: Anthony Pettis wins inside distance +150
Check out the Main Event preview coming soon….