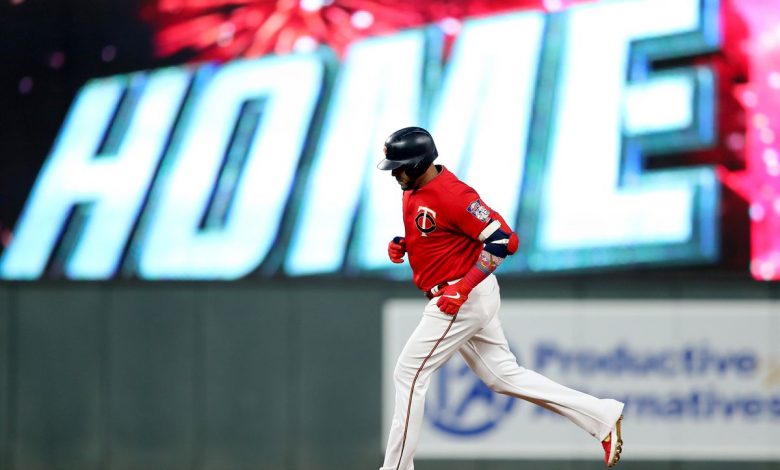 Minnesota at first glance seems to be a bit overpriced at -160 ahead of August 18th Brewers at Twins betting. Not that Minnesota isn't playing well with wins in six of their last seven, but Milwaukee is also on a bit of a roll after taking three straight from the Cubs.
These two squads met up last week with the Twins taking two of three at Miller Park. One of the reasons Minnesota is at such a lofty price tag is because Kenta Maeda (3-0, 2.66 ERA) was masterful in that series vs. the Brewers, going 6.2 IP allowing just 2 ER. Milwaukee's Corbin Burnes (0-0, 3.38 ERA) starts for the first time since July 25th after working the last three in relief.
Milwaukee Have an Advantage on the Road?
Believe it or not, going away for August 18th Brewers at Twins betting might not be that big of a deal for Milwaukee. Craig Counsell's team is 8-4 on the road this season compared to just 2-6 at Miller Park. That being said, the Twins are one of the best home teams in baseball going 10-2 at Target Field.
The Brewers outscored Chicago 16-13 in the last three games. That's solid offense on Milwaukee's part but not great pitching ahead of a meeting with the Twins' bats. Christian Yelich has had some success against Maeda as well (5-11, .455) but the Brewers roster has never taken the Minnesota starter yard in 78 total PA.
Milwaukee gave up 20 runs in the three game series vs. Minnesota last week, although that is largely inflated by a 12-2 Twins victory last Wednesday. Starter Corbin Burnes has technically been in a bullpen role the last three games, but that's more so in a dual role with Brett Anderson. Burnes has came in for Anderson the last three, pitching 12.2 innings with two finishes.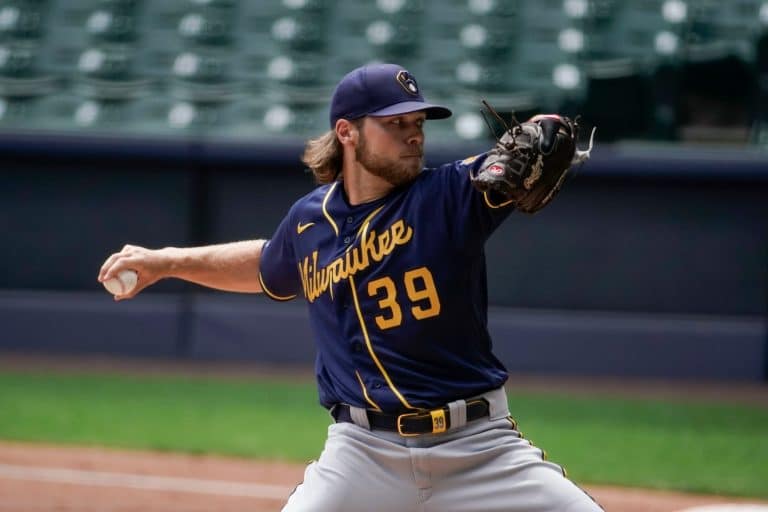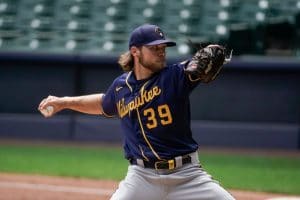 Twins Need a Solid Series
Minnesota has won two in a row – but over the Royals. After going 5-5 over their last 10 Cleveland has creeped to within 1.5 games of 1st place in the Central.
Friday's loss to the Royals came with the Twins as -175 favorites and it was at Target Field which showed that Minnesota is not invincible at home. The Twins have also dropped 4 of the last 6 to the Royals meaning they can drop one at any time to anybody. That being said, the Twins offense is still clicking with at least 4 runs scored in 7 of the last 9 and they have the pitching edge on Tuesday.
Kenta Maeda has been solid in his first four appearances for the Twins. He was especially great in his only home start of the season, holding Cleveland to 1 hit over 6.0 IP on August 1st. The Brewers have scratched out 16 singles and 4 doubles in their 20 combined hits vs. Maeda. Minnesota has hit 11 HRs as a team the last six games.
August 18th Brewers at Twins Betting
Minnesota didn't look great over the weekend vs. the Royals but they still took 2 of 3 and outscored Kansas City 8-3 on Saturday and Sunday. With Maeda on the mound and Milwaukee possibly only getting 4-5 innings tops out of their starter you have to like the Twins in a rout at home.
Pick: Twins -1.5 (+110)