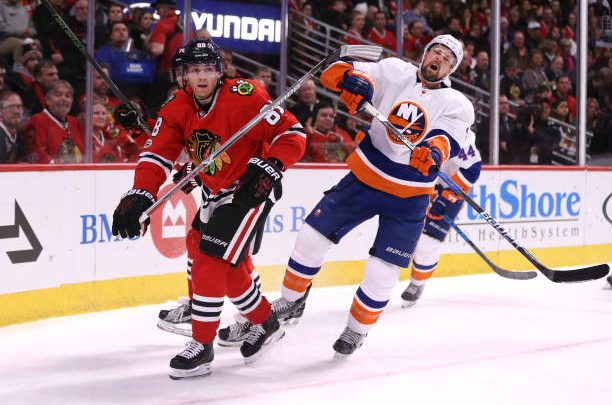 The last time we saw the Blackhawks they were in front of 76,000+ at Notre Dame Stadium getting beat 2-4 in the Winter Classic. Chicago had put a nice run together before that with wins in 5 of 6. The 'Hawks look to get back on track in the January 3rd NHL free pick but it won't be easy against the Islanders. New York has won four in a row and have been victorious in 7 of 8. There's a reason the Isles are listed at a whopping -172 favorites Thursday.
Chicago a Good Bet With Delia In Net?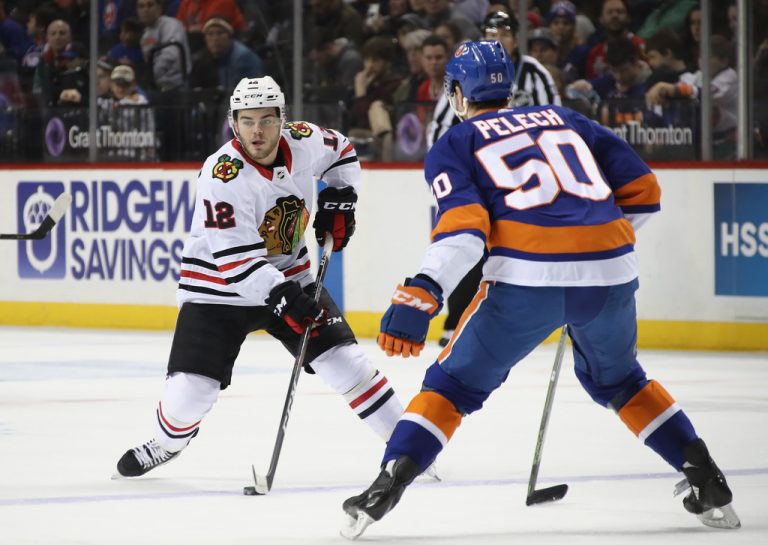 Collin Delia has made only 5 career starts in net but his arrival this year is at least giving the Blackhawks a glimmer of hope for an improbable postseason run. There are many that thought Delia should have been in net (instead of Cam Ward) in the Winter Classic after he has gone 3-0 filling in for the injured Corey Crawford. Delia has allowed only 5 total goals in 3 starts this year, two of which came against Colorado's top 10 offense. The Islanders get off the 3rd fewest amount of shots in the league so the young netminder could be in for more success in the January 3rd NHL free pick.
The Islanders have been getting some great goaltending and defense lately but Chicago's offense is always dangerous. Tuesday's 2-4 loss to Boston was the first time in eight games that RW Patrick Kane was held without a point. The Winter Classic also broke Alex Debrincat's 5 game point run. If the Blackhawks can get those two back on track and get some offense to go with another solid outing from Delia in net they're looking like a nice bet at +150.
????| How Former @MerrimackMIH, Current @NHLBlackhawks Goalie Collin Delia Went from Playing Roller Hockey in California to the NHL #GoMack https://t.co/Ybe6oVomrd

— Merrimack College Athletics (@MC_Athletics) January 3, 2019
The Islanders Nearly Impossible to Score Upon Lately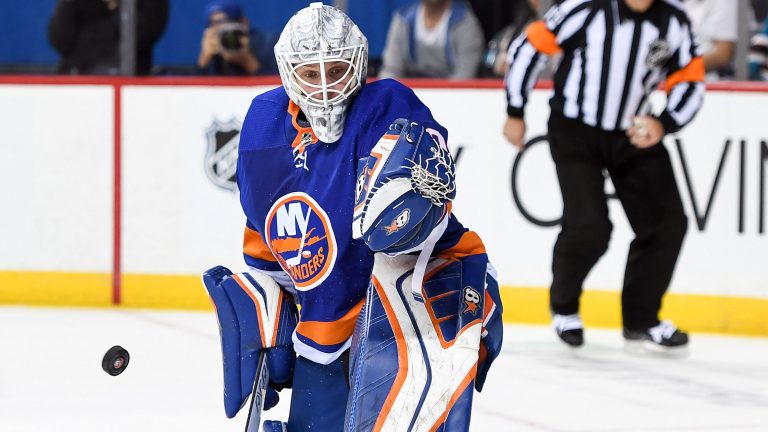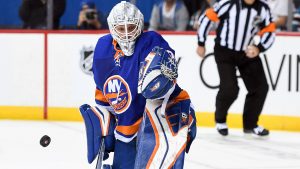 The biggest problem with Chicago getting some offense going in the January 3rd NHL free pick is that they are up against the league's #2 team in goals allowed. 5 of New York's last 7 opponents have been held to 1 goal or have been shut out with G Robin Lehner a major factor in that success. Lehner brings a personal 5 game win streak into Thursday's contest, having allowed a total of 3 goals over that span.
Some motivation that the Blackhawks can cling to ahead of Thursday's game back at the Nassau Coliseum is that over the course of New York's impressive 7 game run, 6 have come on the road. The Islanders have one of the weirdest home ice setups in the league splitting their time between Nassau and Barclays so is it possible they play better on the road? The Islanders do have their share of struggles on offense – on paper at least – ranking 29th in shots and faceoffs won, and 23rd in the power play. New York has scored 3+ in 7 of 8 however.
January 3rd NHL Free Pick Betting
The line of NYI -172 suggests a blowout Islanders win. There's not much value on such a high line vs. a Chicago goaltender that has been playing out of his pads and an offense that has been reinvigorated lately. The 'under' of 6 looks like a very solid play considering Lehner has been impenetrable over his last 5 but it's also high at 6 which makes you think twice. This feels like a game headed to OT in which either side could win, but at the very least the score seems like it will stay on the low side.
NHL Free Pick: Blackhawks / Islanders *Under* 6