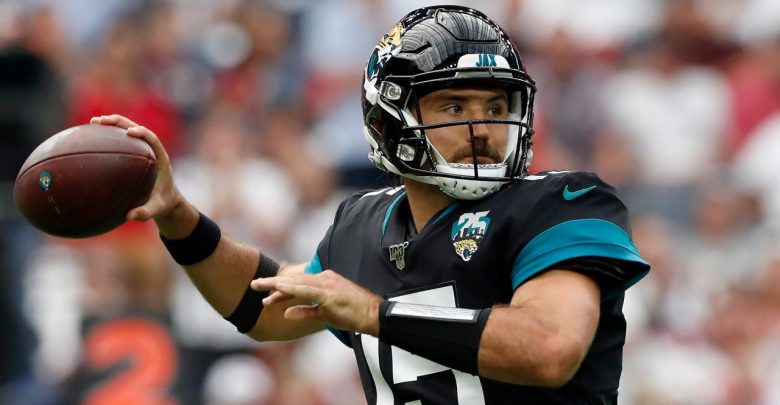 The AFC South looks like it is going to be tight all season long, and Thursday night's matchup between the Tennessee Titans and Jacksonville Jaguars should be no exception. Both teams are coming off narrow losses in Week 2 and could use the boost that a Week 3 victory over a division rival would give them.
The Titans are tied for the top spot in the division with Houston and Indianapolis at 1-1 after the Colts scored a late touchdown to edge Tennessee by two points on Sunday. The Texans are tied for the division lead because they were able to stop a two-point conversion attempt in the final minute by Jacksonville on Sunday to hold on for a one-point victory over the Jaguars.
The moneyline for this contest has the Tennessee Titans -130 and the Jacksonville Jaguars +110. Tennessee is a two-point favorite on the road, while the over/under for the game has been set at 39.
Night And Day
The Titans have had two games so far, and they couldn't have been any different as far as offensive output. After 339 yards of offense and 43 points in its win over Cleveland, Tennessee came back with 243 yards and 17 points in losing to Indianapolis. Marcus Mariota must become more of a downfield passer with teams stacking the box to try to stop Derrick Henry, but he had 19 completions for only 154 yards in the loss to the Colts. Tennessee must be better on third down as well after converting just 1 of 10 opportunities against Indianapolis.
Defensively, the Titans have looked good, tying for second in the league with eight sacks and leading the NFL with five turnovers so far. Defensive end Cameron Wake has been outstanding, recording 2.5 sacks, while cornerback Logan Ryan has chipped in with 1.5 sacks as well as two interceptions.
Solid Replacement
The lasting image of Gardner Minshew in the preseason was him getting his helmet knocked off by the Ravens' Kenny Young on a highlight-film hit. But the rookie is working hard to put that image behind him and give himself a new reputation as a competent NFL quarterback since replacing the injured Nick Foles under center for the Jaguars. His .776 completion percentage ranks third in the league through two weeks, and he's thrown for 488 yards and three touchdowns in less than two games.
The identity of the Jaguars during their run to the AFC Championship Game two seasons ago was its defense. Now, the leader of that defense, cornerback Jalen Ramsey, is requesting a trade, though he'll play in this game. Jacksonville has yet to force a turnover in its first two games and has allowed 377 yards and 26.5 points per game, though some of that is skewed a bit from playing one of the top offensive teams in the league, Kansas City, in its opener.
Jaguars Get Win
Tennessee has had trouble dealing with prosperity in recent years, seeming to play below expectations whenever they get too high for the team. Jacksonville nearly got the road win over Houston last weekend, holding a dynamic offense to just 13 points. Look for Leonard Fournette to be more involved in the offense in this one, and Jacksonville ekes out a close win. I'm taking the Jaguars +2 to earn their first win of the season.