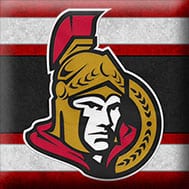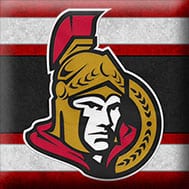 Overview
The San Jose Sharks visit the Canadian Tire Centre in Ottawa tonight where they take on the Ottawa Senators. The Senators and Sharks don't play each other all that often and that's probably a good thing for the Senators as they have won just 3 of the last 7 meetings going all the way back to 2006.
Head to Head Trends
Sharks are 7-3 in the last 10 meetings.
Sharks are 4-1 in the last 5 meetings in Ottawa.
Ottawa Senators (-135)
The Ottawa Senators are 4th in the Atlantic Division with 37 points 6 points back of the 1st place Montreal Canadians. I like the Senators they have a pretty good offense averaging 2.97 goals per game but when they are really playing well they can put up 5+ goals on almost any team in the league. The Senators defense is kind of similar to their offense in the fact that they don't have the best defense in the world but when Craig Anderson is playing well he can be one of the best goalies in the league.
The Sen's haven't been playing all that great of late losing 4 of their last 6 games mainly because their offense has really been having a hard time putting pucks in the net scoring 1 goal or less in 4 of their last 6 games.
Ottawa Senators Trends
Senators are 13-3 in their last 16 vs. Pacific.
Senators are 18-7 in their last 25 after scoring 2 goals or less in their previous game.
San Jose Sharks (+125)
The San Jose Sharks are 2nd in the Pacific Division with 33 points 9 points behind the 1st place LA Kings. The Sharks have won back to back games since their 6 games losing streak last week. The Sharks have a middle of the road offense and defense averaging 2.65 goals per game on offense while allowing 2.68 goals.
The weird thing about those numbers is that away from home they have played great averaging 2.94 goals per game on offense while allowing just 2.50 goals per game on defense. I don't think those road numbers are sustainable so don't be surprised if they start losing a few games on the road over the next month or so.
San Jose Sharks Trends
Sharks are 2-6 in their last 8 overall.
Sharks are 9-3 in their last 12 road games.
Conclusion
I like the Ottawa Senators over the Sharks in this one. Neither team is playing super great right now but this is the Sharks 3rd game in 4 nights so they might be a little tired and I also have a pretty good gut feeling the Sen's have a big night on offense tonight.
Free Pick: Ottawa Senators -135