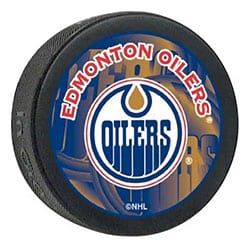 Overview
The Edmonton Oilers look to end their current four game losing streak tonight in Buffalo when they take on the Sabres. The Oilers and Sabres don't face each other all that often just about once per year and it's probably a good thing for the Oilers because they have actually won just 1 of the last 8 meetings versus the Sabres.
Head to Head Trends
Oilers are 1-7 in the last 8 meetings.
Under is 8-3-3 in the last 14 meetings.
Buffalo Sabres (+117)
The Buffalo Sabres are 8th in the Atlantic Division with 8 points 11 points back of the 1st place Tampa Bay Lightning. The Sabres are so bad it's starting to get almost comical. The Sabres have played 14 games this season and have scored only 17 goals total that's just over 1 goal per game so unless you plan on winning a lot of 1-0 games your really going to have to do something about that. As for the Sabres defense it doesn't look like they'll be winning many 1-0 games anytime soon as they are allowing 3.2 goals per game which isn't last but it is down near the bottom of the league.
Buffalo Sabres Trends
Sabres are 11-41 in their last 52 overall.
Sabres are 8-25 in their last 33 vs. Western Conference.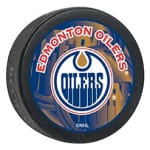 Edmonton Oilers (-129)
The Edmonton Oilers are 7th in the Pacific Division with 9 points a full 12 points back of the 1st place Anaheim Ducks. The Oilers are all about streaks so far this season. They started out losing their first 5 games then winning their next 4 and now they have lost they last 4 so lets see if they can start a new streak tonight and beat the Sabres. The Oilers are below average on offense averaging 2.5 goals per game but their big problem this season has been their defense allowing 3.7 goals per game which is the worst in the league. On the road the Oilers have been absolutely horrible losing all 5 road games so far this season and their normally bad defense gets even worse allowing over 5 goals per game.
Edmonton Oilers Trends
Oilers are 51-125 in their last 176 road games.
Oilers are 13-43 in their last 56 games playing on 0 days rest.
Conclusion
Even though the Oilers are a pretty bad team I still have to go with them over the Sabres in this one. The Sabres are just bringing sucking to a whole new level over the past couple seasons and they're not getting any better I think they might actually be getting worse which I though was probably impossible but it looks like they found a way.
Free Pick: Edmonton Oilers