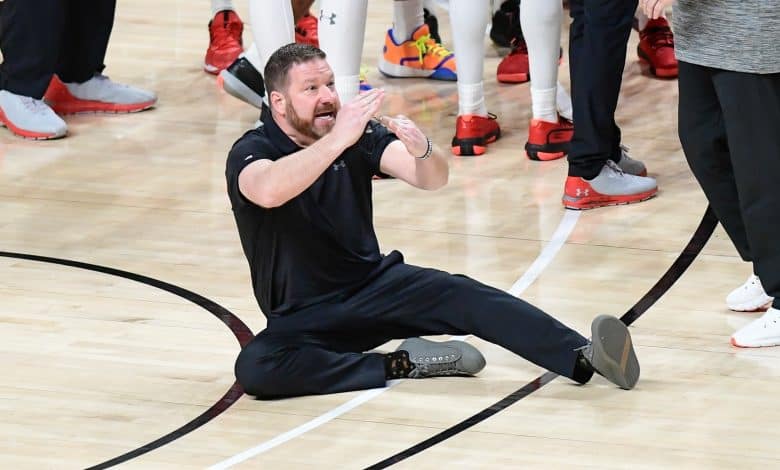 It's a top 25 matchup in the February 20th Texas Tech at Kansas matchup. The #15 Red Raiders are in action for the first time in 11 days, trying to erase the sting of an 82-71 home loss to West Virginia as -6.5 favorites. The #23 Jayhawks have rattled off four straight W's after their own loss to the Mountaineers (91-79) on February 6th as +2.5 road 'dogs.
Despite being ranked lower, the Jayhawks are a slight -1.5 favorite in this matchup. That's expected at home, where KU is 10-1 on the season. The Jayhawks also have value because they've won three straight in this series, although each game was within 4 points.
Reasons to Be Optimistic for TTU Backers
Despite the long layoff, the Red Raiders have to like their chances heading into the February 20th Texas Tech at Kansas meeting. Sure KU is on a 4-game win streak, but the last two were against Kansas State and Iowa State who are a combined 1-25 in conference play.
The rusty or rested battle does loom large here however. TTU would've loved to get back on the court this week after falling 82-71 vs. West Virginia on February 9th but crazy Texas weather prevented that from happening. Instead the Red Raiders have had to dwell on that loss in which the Mountaineers shot 49% from the field and hit 7 of 14 three-pointers.
The 82 points allowed to WVU was definitely an anomaly as Texas Tech boasts the best defense in the Big 12, allowing just 62.7 ppg. KU is 3rd in the conference giving up 65.1, so Saturday's tilt may be headed 'under' the 133.5 total. Then again Mac McClung has gone for 20+ in 5 of the last 7 for the Red Raiders.
Expect Another Ugly KU Game?
The Jayhawks are bolstering their tourney chances by climbing back into the rankings. Of course back to backs with 2-15 Iowa State and a matchup with 5-18 Kansas State over the last three don't hurt anything either.
Bill Self's squad really hasn't been tested since a 78-66 win over Oklahoma State almost two weeks ago. Wednesday's 59-41 victory over Kansas State was ugly in every sense of the word, although the Jayhawks did cover the -12.5 spread.
KU will also have an advantage being at home, where they are 10-1 at home on the year. That lone loss was a once off, a 59-84 slip up to Texas as -5 favorites. Then again the Longhorns are #12 in the country. That was a low scoring game as was the Jayhawks win over K-State this week, and in fact KU has been held under 65 in two straight against the two worst defenses in the Big 12. That's not good coming into a matchup with the best D in the conference.
Free February 20th Texas Tech at Kansas Pick
There's a lot going on here. Texas Tech is coming off a long layoff and KU is great at home, but the Red Raiders really look like the better team here. Michigan had over three weeks off and came back to beat Wisconsin last week, so 11 days should be nothing to Texas Tech although they may start a bit slow.
The games between these two have been incredibly close the last couple years, so you ride the points even if it's just 1.5.
Texas Tech 69 – Kansas 66
Free Pick: Texas Tech +1.5