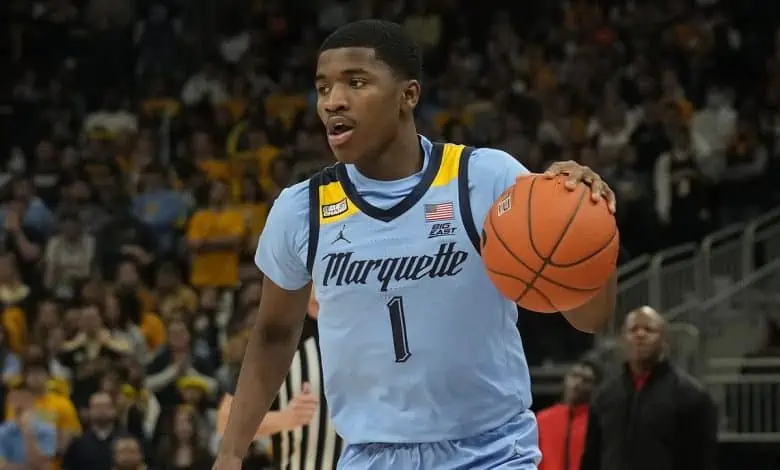 The wheels have completely come off for Greg McDermott's club who has lost five straight coming into Friday night's Creighton at Marquette betting matchup. The Bluejays had gotten up to #7 in the country, but an 81-79 loss to Arizona in the Maui Invitational started this team on quite the skid.
Marquette would love to add to Creighton's misery here, coming into the game as -3.5 favorites. All three of the Golden Eagles' losses this season have come against ranked teams and each by five points or less so this is a squad knocking on the door of the Top 25. 64% of the betting public still likes the Bluejays getting the points here.
What Happened to Creighton?
There's still time to right this ship, but Creighton has to wonder what has happened to them after a 6-0 start to the season that included wins over Texas Tech and Arkansas? The Bluejays now haven't won since November 22nd as losing seems to have become contagious.
You can excuse a few of Creighton's defeats recently, as falling by 2 points to an Arizona team that is up to #9 in the nation and falling 72-67 on the road to a Texas squad that got up to #2 aren't horrible showings. It's the last few games that are head scratchers though, falling 83-80 to BYU as -10 point favorites and then 73-71 to Arizona State at -3. Prior to that those defeats in Las Vegas, the Bluejays lost 63-53 at home to Nebraska as -14.5 favorites.
The Bluejays are in a losing streak, but they're still a tempting play in Creighton at Marquette betting because they have so many weapons. That starts with 7-footer Ryan Kalkbrenner who is averaging 15.9 ppg, but four other players average 11+ ppg as well.
Marquette Very Underrated
The Golden Eagles received 39 votes for the Top 25 this week but the fact that Marquette isn't already considered one of the better teams in the country is somewhat disrespectful. Shaka Smart's team has three losses this season, 75-70 against #1 Purdue, 58-55 against undefeated #17 Mississippi State, and 80-77 in OT against #22 Wisconsin.
Marquette has destroyed then #6 Baylor 96-70 for their signature win this season and most recently toppled Notre Dame 79-64. Kam Jones had 25 points against the Fighting Irish while Oso Ighodaro and Olivier-Maxence Prosper combined for 30. Ighodaro also added 18 rebounds.
Marquette has a top 20 adjusted offensive efficiency but it's Creighton who needs to find their scoring on Friday night. The Bluejays went for 90+ points in half of their first six games, but the recent 53 point dud against Nebraska was a season low.
Free Creighton at Marquette Betting Pick
One thing to take into consideration is that Friday night's contest is just the second true road game of the season for Creighton who also lost 72-67 at Texas on December 1st. The Golden Eagles are 6-1 at home meanwhile and the Fiserv Forum crowd is going to be amped up for the Big East conference opener for the Golden Eagles.
Free Pick: Marquette -3.5