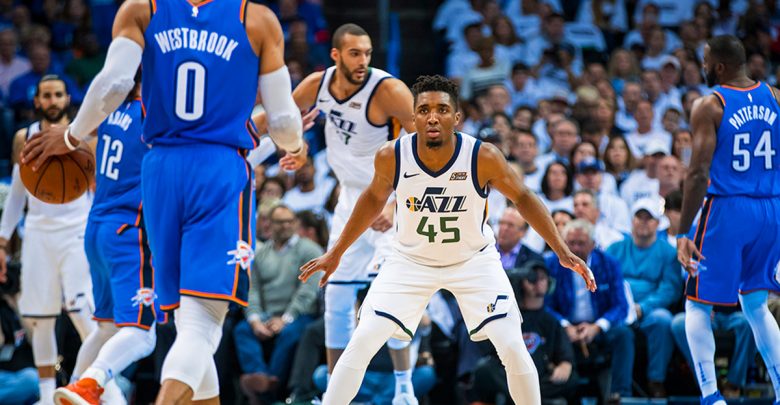 With the National Football League losing fans and viewership at an alarming clip and NCAA football being reduced to an annual three team race, the NBA is quickly climbing the charts as sports gamblers favorite league. It only makes sense, too. The National Basketball Association is in the midst of a new age these days. Super teams, exciting rookies, a dynasty in the works, and Lebron James still in his prime, what's not to like. The games are exciting, high-scoring affairs. Most importantly for sports gamblers, the season is long and there are plenty of games to wager on, each and every day for eight months.
There's plenty of wagers available in your online sportsbook, too. Point spreads, teasers, props and many more are posted for every game. One of the most popular wagers going today is the totals, also known as the over/under.
Like any wager, on any sport, the NBA totals bet requires some research and some strategy in order to be successful. The NBA is an uptempo league with lots of scoring so the totals number get very high, very fast. Knowing when and where to place the totals wager is key and we are here to help. Check through our list for the tips and strategy you'll need to start winning and stay winning with NBA totals wagers.
Inflated Overs
The first fact to know is for all totals bets, the over/under lines are set a little higher and generally favor the under. This is true for every sport and every totals wager. The reason is because sports gamblers love the over. Sports gamblers have been taking more overs than unders since the beginning of time. Sports fans naturally love a high-scoring game, especially in professional basketball, so it was only fitting that the sports gamblers followed suit. It didn't take long for oddsmakers and sportsbooks to realize this and start taking advantage of it.
When you are considering the totals, especially the over, know that the line will be a few points on the high side. This doesn't mean only and always wager on the under, that's not how it works. There are many factors that affect the final score. However, knowing the line is high when it is set will allow you to be more picky with your wagers.
Watch the Schedule
As mentioned, the NBA season is a long one. There are 30 teams, playing an 82 game schedule. Even though NBA players are some of the best athletes in the world, their season is a grind. Throw in some long road trips and back-to-back games and you're going to have some tired squads from time to time. This is why it's important to check the schedules of your two teams in a totals wager. Let's say you like a certain match-up's over. Both teams score a ton of points and play no defense. You love this bet and can't wait to throw down on it hard.
Before you do though, check the schedule. Did one or both of the teams play the night before? Are they returning from a long road trip? Are they currently on a long road trip? Consider these factors before jumping on that over. Tired players can lay an egg, it happens to every team at some point or another. Of course, you can use this information for the under as well.
Injuries and Resting Players  
Tired players are the most important factor when choosing an over/under. As mentioned, the season is long and injuries pile up. To avoid them piling up, NBA teams will sit out certain players throughout the season. Be sure you know which players are out of any game before laying your wager. Most teams stick to an eight or nine-man rotation, so if one or more of those players are out, they are now a completely different time. (Fun Fact: Gregg Popovich and the San Antonio Spurs do this all the time.
They've been known to rest all of their starters for a game on long road trips.) The same for players out with injuries. If they are out or sitting out, you need to know to inform your wager. Player availability is announced every day around noon, usually after morning shootarounds. Don't place an NBA totals wager without reading that report.
Use a Teaser
The teaser wager can be used in many ways and, of course, one of those is with totals bets. With a teaser, you get to move the line on two or more games to get the number you want. This doesn't just apply to point spreads but totals as well. Taking two or three totals wagers and getting to move the line in the direction you like is a good play for NBA games. Use it the right way and you'll be winning plenty of NBA totals bets.