NBA Picks
Portland Trail Blazers at Golden State Warriors Betting Odds and Preview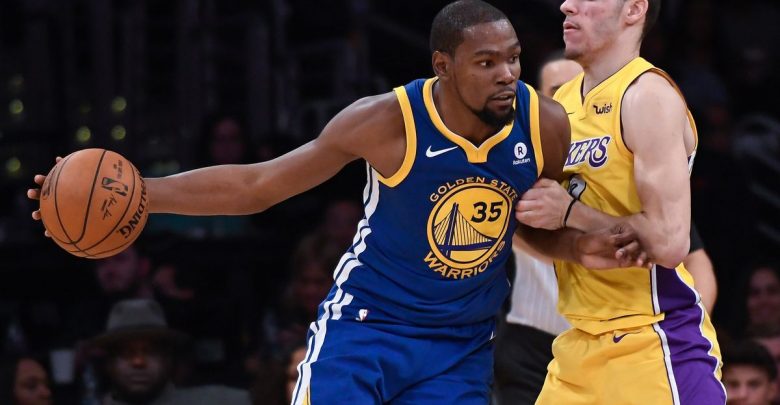 The Golden State Warriors have been a complete mess of late, but they will look to snap their losing streak against the Portland Trail Blazers on Friday night. The Warriors have lost four straight games for the first time in the Steve Kerr era, and things are bad off the court as well. Portland has won just two of their last five games, and could use a win in this game as well.
Despite the four game losing streak, the Golden State Warriors remain in first place in the Pacific Division. The Warriors bring a 12-7 record into this contest after starting off the season 10-1. The Trail Blazers bring a 12-6 record into this matchup, and hold a slim lead in the Northwest Division. The Golden State Warriors are -3.0 over the Trail Blazers on Friday night.
Warriors Missing Curry
Stephen Curry remains out with a groin injury, and the Warriors have struggled mightily without their leader. Curry was leading the team with 29.5 points per game before the injury, and the Warriors miss his scoring ability and his leadership on the court. To make matters worse, Golden State is also without Draymond Green, and the Warriors suddenly look vulnerable— and their record shows it.
Kevin Durant and Klay Thompson need to step up their games with Curry on the mend. Durant is averaging 27.2 points and 7.5 rebounds per game this season, but has failed to dominate a game during this recent four game skid. Klay Thompson is still averaging 21.7 points per game for the Warriors, but he doesn't get as many clean looks without his other Splash Brother on the floor. Golden State will snap out of this funk eventually, but they face a hungry team in this game.
Dynamic Duo Leading Portland
The Portland Trail Blazers are led by a pair of dynamic guards that have been putting up huge numbers this season. Damian Lillard and C.J. McCullom both have the ability to carry the team on offense, and they should both thrive without Curry out there for this game. Lillard leads the team with 26.4 points and 6.1 assists per game so far this season, while McCollum has pitched in with 21.4 points per game. The Warriors will need to slow down these two stars to have a chance in this one.
The Trail Blazers can score points in a hurry, but they have also been giving them up just as quick this season. Portland is allowing over 110 points per game, but that number has risen to 122 points per game in their last three outings. The Trail Blazers gave up a whopping 143 points to the Milwaukee Bucks, and that strategy will not work against the Warriors. Portland will need to shore up their defense to beat the Warriors at Oracle Arena.
Golden State Snaps Losing Skid
This should be an exciting and high scoring affair between two of the top teams in the Western Conference. Portland comes into this game with a much healthier roster, but the Warriors will snap out of their skid at some point. Look for Kevin Durant and Klay Thompson to bust out in a big way on Friday night in leading the Warriors to their first win in five tries. Bet the Golden State Warriors -3.0 over Portland.