NBA Picks
NBA Pick: Dallas Mavericks at Washington Wizards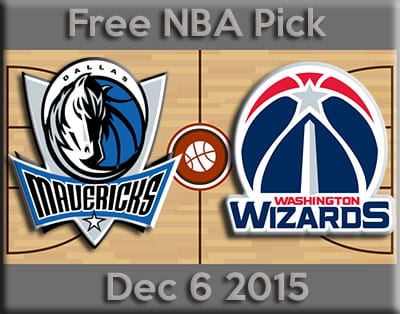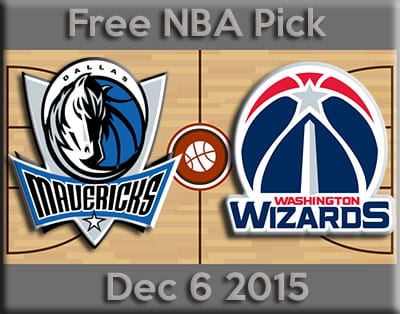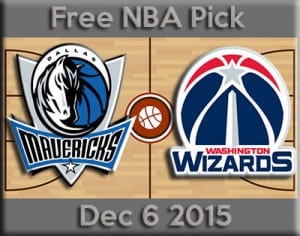 Playing .500 basketball isn't an ideal situation in the NBA, but it usually depends on where you stand. The Dallas Mavericks got off to a surprisingly hot start earlier in the year despite not being fully healthy, but sinking closer to .500 can't be on their Christmas wish list. It's just the opposite for the 8-9 Wizards, however, who play host to the Mavs on Sunday night and will shoot for a 9-9 record.
Matchup History
Playing in separate conferences and never meeting in the NBA Finals, it's not shocking to see the Mavs and Wiz have only gone head to head 67 times in NBA history. Dirk Nowitzki's reign as a dominant scorer for over a decade has surely helped the Mavs gain the upper hand over the years, so it's also not surprising to see Dallas owning a mild edge, 37-30, in the series. Finding out that Dallas owns an impressive 10-game winning streak in the series, however, is a tad unexpected. That's precisely the case, as Washington hasn't topped Dallas since a 102-91 in back in 2009.
Mavericks Preview (-1)
Dallas was supposed to sink out of the playoff picture after whiffing on prized free agents, LaMarcus Aldridge and DeAndre Jordan. That hasn't been the case in the early going, though, as Rick Carlisle and co. have used surprisingly solid defense, a revived Deron Williams and a still effective Dirk Nowitzki to get off to a solid 11-9 start. The Mavs could be even better once Chandler Parsons and Wesley Matthews are back to top form, but for now at the very worst are a balanced offensive squad that has the tools to defend. They're at their best at home this year by far, however, and could have some issues on the road, where they've gone a mediocre 6-6.
On the NBA Moneyline odds
at the Bovada sportsbook
 the Mavs are at -130 and with the point spread the Wiz are getting +2 points.
Wizards Preview (+1)
Washington has been extremely up and down to start off the 2015-16 NBA season, as John Wall spent much of November in a major lull before erupting for massive performances over his last three December outings. Wall's resurgence is at the very worst encouraging at a time where the Wiz just aren't looking like a legit playoff contender. The absence of Marcin Gortat for their last game (and likely this game) can't help, while the Wizards have also missed the veteran presence of Paul Pierce (fled to L.A.) and have dealt with a plethora of injuries. Not quite 100% and not exactly playing their best ball, Washington could have their work cut out for them to top the Mavs on Sunday night.
The Pick
Both of these teams are a bit uninspiring, but something has to break with the Wiz just 4-5 on their own court this year and Dallas a meager 6-6 on the road. One thing we can assume is a good amount of offense in this one, as the Wizards love to run and both of these teams roll with a pretty fast pace. That means points and less of an emphasis on defense. Normally Zaza Pachulia wouldn't be a guy to fear down low, but Washington might be in trouble against him and Nowitzki due to the likely absence of Gortat.
This is basically a pick'em game and while the Wiz can be really tough and are at home, they haven't shown enough to convince me they're for sure better than the Mavs. With the size and talent edge overall,

I'll take Dallas straight up and to cover

.