Free Expert Sports Picks
Monday May 25th NASCAR Alsco 300 Betting Guide
Xfinity Series Continues an Action Packed Race Week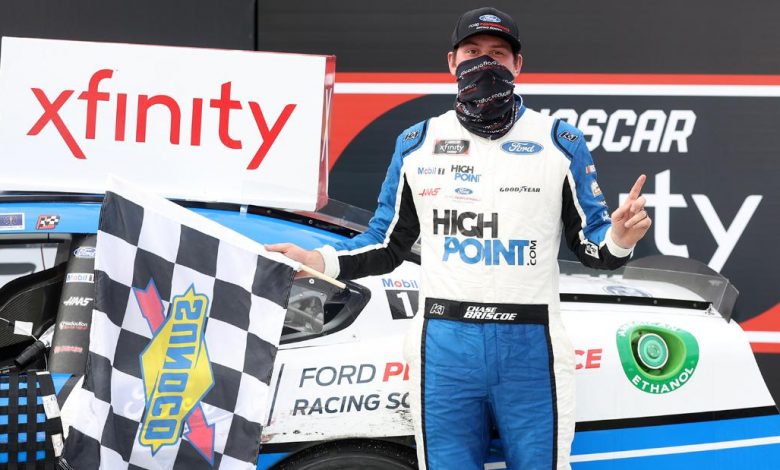 Good morning Nascar fans I stayed up late to watch last nights Nascar Coke 600 in which a late race caution cost Chase Elliot his 1st ever 600 win. It's on to the Xfinity series for Alsco 300 betting in what will end up being four races in four nights.  In this world of limited sports betting options, we'll take it. Let's get to the picks:
Justin Allgaier +1200
Justin Allgaier's biggest edge in Alsco 300 betting would seem to be his crew chief Jason Burdett who know hows to make excellent pit calls in the later stages of a super speedway race.  Allgaier has just one top 5 finish this season, but he ended up 2nd last year at Charlotte.
Pick: Racer head to head Allgaier (-125) over Brandon Jones
Michael Annett+ 10000
There's a great return on investment for Michael Annett considering he has yet to finish in the top 10 this season. Annett did finish 6th in Charlotte last season though and had a faster car than both Justin Haley and Allgaier who finished ahead of him. Annett was able to get a season opening win at Daytona last season so he has winning potential, just hasn't shown it yet.
Pick: Racer head to head Annett (+110) over Ryan Seig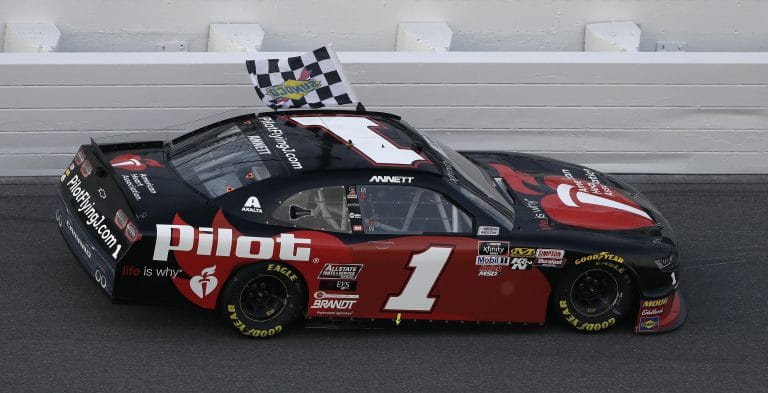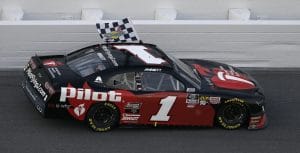 Chase Briscoe +750
There's not a huge sample size for Chase Brisoe as he is just 25 years old with 2 years of experience in the xfinity series. Briscoe already has two wins this season and 3 top 5 finishes total. The +750 odds are too good to pass up for the current xFinity points leader.
Pick: Briscoe to win +750
Harrison Burton +1600
Rookie Harrison Burton is looking for the upset and to get his 1st major super speedway win at Charlotte. The 19-year-old is the son of past Dayton 500 champion Ward Burton.  So far the younger Burton seems to be following in his dad's footsteps with a win and four top 5 finishes in his maiden campaign. The 20 car will be starting at 11th, trying to make up a 19 point deficit to Briscoe for 1st place.
Pick: Racer head to head Burton -150 over Austin Cindric
Noah Gragson +2500
Noah Gragson led one lap at Charlotte last season en route to a 4th place finish. The JR motorsports driver has won at Dayton back in February and has a total of three top 5's in 2020, leaving him in 4th place in the standings. Gragson will be starting 10th for Alsco 300 betting.
Pick: Racer head to head Gragson (-135) over Daniel Hemric
Justin Haley +9000
Justin Haley was running hard at Charlotte last season, starting in 35th but navigating all the way up to a 5th place finish. Haley's car was the slowest of anybody in the top 9 during the 2019 race which shows a real comfort with the Charlotte Motor Speedway. Haley has a couple of top 5 finishes on the year and has a much better starting spot for this year's race, moving all the way up to the 2nd row in the #3 spot.
Pick: Racer head to head Haley +115 over Riley Herbst.
Alsco 300 betting gets underway at 6:30 PM on Fox Sports 1